While politics often elicits strong feelings, on this President's Day, we hope to elicit only strong feelings of pride as we present you with a list of Orthodox Jews who U.S. presidents (or presidential candidates), on both sides of the aisle, have been appointing to high-level positions for the last few decades. We are living in truly historic times. We are not only free to practice openly, despite our exceedingly small numbers, the highest leader of the land for the last six presidencies, has chosen to include religious Jews to serve under him.
Michael Mukasey – Attorney General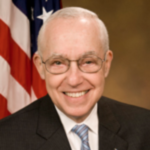 In 2007, Mike Mukasey made history as the first Orthodox Jewish Presidential Cabinet member as Bush named him attorney general. A former federal judge, he served as the 81st Attorney General of the U.S. A graduate of the Ramaz School, Columbia College and Yale Law School, he also worked as an Assistant United States Attorney for the Southern District of New York. In 1987, President Ronald Reagan nominated Mukasey to serve as a District Judge on the United States District Court there. He became the Chief Judge until he was nominated to be Attorney General by President George W. Bush. The second Jewish U.S. Attorney General, he was the first to be Orthodox.
Jack Lew – Chief of Staff, United States Secretary of the Treasury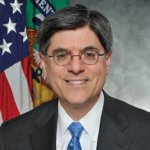 In 2012, Jack Lew was the first Orthodox Jew to be appointed Chief of Staff. Then he was appointed to another role as the 76th United States Secretary of the Treasury under President Obama. Having attended Harvard College, he earned a J.D. from Georgetown University Law Center. In 1993, he began work for the Clinton Administration as Special Assistant to the President. In 1994, Lew served as Associate Director for Legislative Affairs and Deputy Director of the Office of Management and Budget, then served as the agency's Director, from 1998 to 2001, then, again, from 2010 to 2012. Lew has attended Beth Sholom Congregation in Potomac, Maryland, Kesher Israel Congregation in Washington, D.C. and the Hebrew Institute of Riverdale in the Bronx, New York.
Ambassador Norman Eisen – U.S. Ambassador to the Czech Republic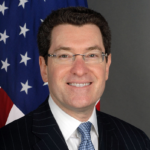 As U.S. ambassador to the Czech Republic under President Obama, Eisen also served as White House Special Counsel for Ethics and Government Reform, in addition to being a board chair for Citizens for Responsibility and Ethics in Washington. A graduate of Brown University and Harvard Law School, he met future President Barack Obama at the latter. He was Wes Anderson's inspiration for the character of Deputy Kovacs, played by Jeff Goldblum in the 2014 film The Grand Budapest Hotel. Eisen was known as The Ethics Czar in the White House, a nickname that also influenced Anderson in his film Isle of Dogs. Eisen was named #11 on the 2017 Politico 50 list of thinkers who are shaping American politics.
Ambassador David Friedman – U.S. Ambassador to Israel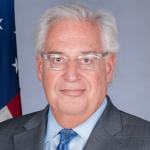 Having met President Trump in his days before politics, they have been close since Trump first paid a shiva call to Friedman for his father many years ago. Friedman served as an advisor to President Trump, both before and during his 2016 presidential campaign and was nominated to become the United States Ambassador to Israel soon after Trump's election. Ambassador Friedman presided over the opening of the U.S. Embassy in Jerusalem on May 14, 2018, the 70th anniversary of the creation of the State of Israel, and is the first U.S. Ambassador to Israel to be based in Jerusalem. Prior to his appointment, Mr. Friedman was a nationally top-ranked attorney, and a founding partner of Kasowitz, Benson, Torres & Friedman. Ambassador Friedman has played a lead role in negotiating multilateral disputes in some of the nation's most complex business and financial restructurings, and has published articles and lectured on novel and complex areas of law. He earned a B.A from Columbia University and a J.D. from New York University School of Law.
Jared Kushner – Senior Advisor to the President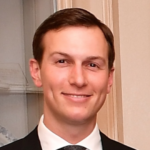 An investor, real estate developer, and newspaper publisher, Jared Kushner served as a senior advisor to his father-in-law, Donald Trump, the 45th president of the United States. During the 2016 Trump presidential campaign, Kushner helped develop and run Trump's digital media strategy. As senior advisor to President Trump, Kushner pushed strongly for the First Step Act, a criminal justice reform bill which Trump signed into law in 2018. Kushner authored the Trump peace plan in the Israeli-Palestinian conflict, which was announced in January 2020 and widely viewed as highly favorable for Israel. Kushner was the primary Trump administration participant in talks regarding the Middle East Peace Process, leading to the signing of the Abraham Accords in 2020. Kushner graduated from the Frisch School, from Harvard University with a Bachelor of Arts degree in government, and from NYU with a JD/MBA . Kushner interned at Manhattan District Attorney Robert Morgenthau's office, and with the New York law firm Paul, Weiss, Rifkind, Wharton & Garrison. Kushner was nominated for the 2020 Nobel Peace Prize for negotiating the Abraham Accords.
Ivanka Trump – Senior Advisor to the President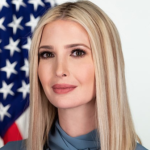 Ivanka Trump is an American businesswoman who, under her father Donald Trump's administration, worked as a senior advisor to him and as the director of the Office of Economic Initiatives and Entrepreneurship. The Women's Global Development and Prosperity Initiative was one of her main projects while serving in this role. Trump is the first Jewish member of a first family, having had an Orthodox conversion before marrying her husband, Jared Kushner. She was an executive vice president of the family-owned Trump Organization. She was also a boardroom judge on her father's television show The Apprentice. Trump became a senior adviser in her father's presidential administration alongside her husband. Raised as a Presbyterian Christian, Trump converted to Orthodox Judaism in July 2009, after studying with Elie Weinstock from the Modern Orthodox Ramaz School.  Trump earned a B.A. in Economics from the Wharton School of Business at University of Pennsylvania.
Jason Greenblatt – Assistant to the President and Special Representative for International Negotiations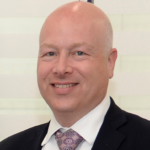 Jason Dov Greenblatt was the executive vice president and chief legal officer to Donald Trump and The Trump Organization. In January 2017, he was appointed as an Assistant to the President and Special Representative for International Negotiations by President Donald Trump. In late December 2016, Trump named Greenblatt as his Representative for International Negotiations for his incoming administration. Greenblatt was one of only four administration officials with access to Trump's plan for Middle East peace, alongside Jared Kushner, Ambassador David Friedman and Kushner aide Avi Berkowitz. Greenblatt was educated at Yeshiva Dov Revel, the Marsha Stern Talmudical Academy, followed by Yeshiva University where he studied English. In 1992, Greenblatt received a J.D. degree from the New York University School of Law. In May 2017 Greenblatt received an honorary doctorate from Touro College in New York City.
Mitchell (Moyshe) Silk – Assistant Secretary of the Treasury for International Markets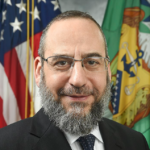 Under President Donald Trump's administration, Silk served as Assistant Secretary of the Treasury for International Markets. The first Hasidic Jew to hold a senior U.S. Administration position, he was sworn into his office using an antique Tikkun Horim that belonged to the Rebbe of Nadvorna. A noted expert in Chinese finance and law, he served as Deputy Assistant Secretary for the first two years of President Trump's term. Silk also served as head of the Office of Investment, Energy and Infrastructure. He is known to volunteer his time to provide pro bono legal services and advice to the Agudath Israel as their legal chairman. A Borough Park resident, Silk is fluent in both Mandarin and Cantonese, as well as English and Yiddish.
Avi Berkowitz – Assistant to President, Special Representative for International Negotiations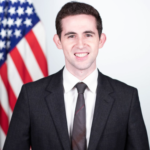 Avi Berkowitz is an American attorney and advisor to Jared Kushner in the Trump administration and worked on the Trump peace plan and the Abraham Accords. He attended Yeshiva of Far Rockaway and Ner Yisroel in Baltimore, got his BA from Queens College, and his JD from Harvard Law School. Berkowitz joined the White House on Jan 20, 2017 as Special Assistant to the President and Assistant to the Senior Advisor. Berkowitz was promoted to Assistant to the President and Special Representative for International Negotiations. He was awarded the National Security Medal by President Trump for his contributions to the Abraham Accords, which saw peace agreements between Israel, the UAE, Bahrain, Sudan and Morocco. King Mohammed VI of Morocco awarded Berkowitz the grade of Grand Officer of the Order of Ouissam Alaouite. In the same week Berkowitz also received the Department of Defense Medal for Distinguished Public Service for his role in negotiating the Abraham Accords. On January 31, 2021, Kushner and Berkowitz were nominated for the 2020 Nobel Peace Prize for negotiating the Abraham Accords.
Anne Neuberger – Deputy National Security Advisor, Cyber & Emerging Tech at NSC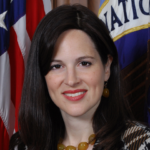 Anne (Chani) Neuberger serves as the Deputy National Security Advisor for Cyber and Emerging Technology in the Biden Administration. Prior to this role, she served for over a decade at NSA, as Director of Cybersecurity, as Assistant Deputy Director of Operations and as the Agency's first Chief Risk Officer. She joined the federal government as a White House Fellow, working at the Pentagon, and subsequently served as Deputy Chief Management Officer of the Navy, before joining NSA. Before entering into government service, Neuberger was Senior Vice President of Operations at American Stock Transfer & Trust Company. Anne "Chani" Neuberger grew up in the community of Boro Park in Brooklyn, New York City. Neuberger received her undergraduate degree from Lander College for Women of Touro College in 1997. She graduated from Columbia University with a Masters of Business Administration and Masters of International Affairs in 2005.
Stephanie Pollack – Deputy Administrator of the Federal Highway Administration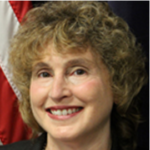 Stephanie Pollack was recently appointed by President Joe Biden to be the Deputy Administrator of the Federal Highway Administration. Before that, she was the first female Secretary of Transportation in Massachusetts and the CEO of MassDOT. She was previously Associate Director for Research at the Dukakis Center for Urban and Regional Policy at Northeastern University, where she has also served as an adjunct professor, and worked at the Conservation Law Foundation in Boston. She received both a Bachelor of Science in Mechanical Engineering and a Bachelor of Science in Public Policy from the Massachusetts Institute of Technology, and a magna cum laude Juris Doctorate from Harvard Law School.