AJ Edelman, the first Orthodox Jewish male Olympian; Jerry Wittenstein, a NASA scientist who helped put the first man on the moon; and the Secretary of Transportation of Massachusetts, Stephanie Pollack, are among 10 individuals who have been named the 6th class of Orthodox Jewish All Stars by Jew in the City, the organization dedicated to re-branding Orthodox Jews and Judaism to the world through digital media.
This diverse and accomplished group also includes The Honorable David Friedman, U.S. Ambassador to Israel; Joseph Essas, CTO of OpenTable; Karen Barrow, senior editor of the New York Times; Steven Spira, President of Worldwide Business Affairs for Warner Bros.; Shulem Lemmer, the first born and bred Hasidic Jew to sign with a major record label; Dov Kramer, executive producer of WFAN radio; and Bat El Gatterer, the first Orthodox Jewish female Olympian.
Jew in the City, a non-profit founded in 2007 by Allison Josephs, reverses negative associations about religious Jews by highlighting an approach based on kindness, tolerance, sincerity, and critical thinking and makes engaging and meaningful Orthodox Judaism known and accessible. Jew in the City is reshaping the way the world views Orthodox Jews and Judaism. Our team publicizes the message that Orthodox Jews can be funny, approachable, educated, pro-women and open-minded—and that Orthodox Judaism links the Jewish people to a deep and beautiful heritage that is just as relevant today as it ever was. With a mix of light humor and rich content, Jew in the City explores controversial topics in a pleasant and easy-to-understand fashion, appealing to anyone who is curious to learn more about Orthodox Jews and observant Judaism, whether they are Jewish or not.
Past Orthodox Jewish All Stars have included former Senator Joe Lieberman; Ford Motor Company VP and Treasurer, Neil Schloss; UK Pensions Minister, Baroness Ros Altmann; the Honorable Ruchie Freier, the first Hasidic Female judge; David Mazouz, teen star of the hit Fox drama Gotham; Nobel Laureate Robert Aumann; Emmy winning co-executive producer of the hit TV series Modern Family Ilana Wernick; Treasury Secretary Jack Lew; CEO of advertising agency 360i, Sarah Hofstetter, Creative Director of BCBGeneration, Joyce Azria, and Chief Risk Officer at the NSA, Anne Neuberger. The sixth annual Orthodox Jewish All Stars red carpet awards party will take place in New York City on a date to be announced. As in previous years, many current and previous All Stars are expected to attend.
Karen Barrow, Senior Editor, NYTimes – Media & Entertainment
Karen Barrow is a health-focused senior editor for the Smarter Living section of the New York Times. In one of her articles, she writes of her Shabbos observance. "Observing the Sabbath requires a certain amount of discipline to take a break from our digital media and entertainment, but it also forces us to be disciplined about taking time for ourselves and our family. So, here I sit, with a dog who's begging to be petted, to admire God's work and mine. Although my home may not be as grand as the entirety of the universe, a moment listening to the click of Legos or the turning of a story book page is about as close to heaven as I can get."
Barrow has been writing and editing for the paper for more than a decade. She is the editor of the award-winning Picture Your Life After Cancer, a book published by the American Cancer Society in partnership with The New York Times. It is the Gold Winner, Inspirational Category, Health/Wellness, Women's Health Research Journalism Awards, at which she was the Summit Keynote Speaker. Previously, Ms. Barrow worked with iVillage, Scholastic and Healthology.com. She holds a masters' degree in Biomedical Journalism from NYU and has a bachelors' degree from Cornell University in Biology.
AJ Edelman, First Orthodox Jewish Male Olympian, Skeleton – Sports & Athletics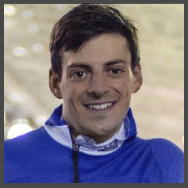 AJ Edelman is a four-time Israeli National Champion in the skeleton event and was Israel's representative at the 2018 Winter Olympic Games in Pyeongchang. While playing ice hockey throughout his tenure at The Massachusetts Institute of Technology (MIT), he won two divisional championships in the NECHA division II league.
After graduating with a degree in Mechanical Engineering, Mr. Edelman worked as a product manager for Oracle, subsequently making aliyah. In 2013, he tried skeleton and fell in love after his first trip down the track. After being told that it would be impossible to accomplish an Olympic journey in 4 years (in time for the 2018 Olympic Games), he was inspired to do otherwise. He competed in two World Championships for Israel and is Israel's most decorated slider with 2 international medals in competition, and thereafter represented Israel at the 2018 Winter Olympics.
Joseph Essas, CTO, OpenTable – Science & Technology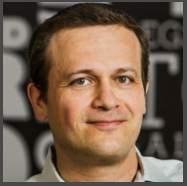 Joseph Essas is the Chief Technology Officer of OpenTable, the pioneer of the online reservations landscape, founded in 1998. It is the number 1 reservation app, servicing 47,000 restaurants in 20 countries, seating 26 million diners per month through online reservations. Publicly traded since 2009, it was acquired by Priceline in 2014 for $2.6 billion. Essas is also a Venture Partner at FirstMark Capital. He previously served as the CTO of eHarmony.com and was a Vice President of Engineering of Yahoo!.
Mr. Essas has over 16 years of experience in the information technology industry in various high-tech management positions such as Chief Technology Officer, chief architect, and vice president of engineering. Mr. Essas held several senior positions in technology companies including Overture, Idealab and Tickets.com. Mr. Essas is an alumnus of the Jerusalem College of Technology.
Bat El Gatterer, First Orthodox Jewish Female Olympian, Tae Kwon Do – Sports & Athletics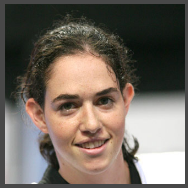 Bat El Gatterer is the first modern Olympic competitor to keep Shabbos and has been involved with the sport of Tae Kwon Do since the age of 10. While the sport has been her passion for the past 16 years, she has retained the title of Israel's champion 16 years in a row.
At the European Tae Kwon Do Ranking Contest in 2008, Ms. Gatterer came in third place. She was proud to take part in the Beijing Olympics in 2008, when she also won first place at the European Championship. In 2010, she participated in the First Martial Arts Olympiad. In 2011, she took second place at that competition. Originally from Kochav Yaakov, Ms. Gatterer competes and lives in Israel.
Dov Kramer, Executive Producer of WFAN Sports Radio – Media & Entertainment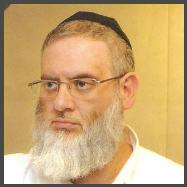 Rabbi Dov Kramer, known to fans as "Davenin' Dov" Kramer, has been a producer with WFAN 660 AM (also known as Sports Radio 66 and 101.9 FM or The FAN Sports Radio) for more than 30 years. WFAN's reach is worldwide, with its strong base of sports fans in the Tri-State Area. The Joe and Evan Show, which he produces on weekday mornings, is heard by over a million listeners. An accomplished rabbi as well, his weekly divrei Torah are popular throughout the Jewish world.
Originally from Queens, New York, Rabbi Kramer attended the Chofetz Chaim mesivta, followed by two years in Telshe Stone in Eretz Yisrael. He learned in Yeshiva Sha'ar HaTorah, where he was a talmid of Rav Zelig Epstein. His smicha is from Rav Heinemann in Baltimore. A resident of Passaic, New Jersey, he is one of the original cofounders of the Clifton Cheder/Bais Yaakov. A graduate of St. John's University with a degree in communications, he is known to Mets fans and sports fans everywhere.
Shulem Lemmer, First Hasidic From Birth Artist to Sign With a Major Record Label – Media & Entertainment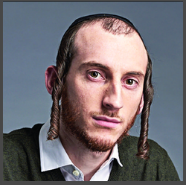 Acclaimed Tenor Shulem Lemmer is the first singer from the Hasidic community to be signed to a major music label. His debut album, The Perfect Dream, has been released on Decca Gold, an imprint of Universal Music Group's Verve Label Group, which also boasts Andrea Bocelli and Leonard Bernstein as artists. Universal Music, is the world's largest label, whose singers include Lady Gaga, Jay-z, Rihanna, Taylor Swift, and many more. Lemmer's album features a broad range of material, from Les Miserables' "Bring Him Home" to "Jerusalem Of Gold."
Growing up in Brooklyn as a Belzer Hasid, Mr. Lemmer was a lead soloist with the famed Shira choir, while videos of him performing stylized arrangements of "Avinu Malkeinu" and the Passover song "Chad Gadya" became viral sensations. It was the latter that Decca Gold's Graham Parker became "obsessed" with, leading him to sign Mr. Lemmer, who has since sung the national anthem and God Bless America at MLB stadiums from Boston to San Francisco.
Stephanie Pollack, Secretary of Transportation, Massachusetts & CEO of MassDOT, the Massachusetts Department of Transportation – Law & Government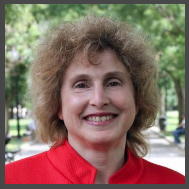 Stephanie Pollack is Massachusetts' Secretary of Transportation and the CEO of MassDOT, which is composed of Highway, Rail and Transit, and Aeronautics Divisions, and a Registry of Motor Vehicles. She also sits on the Board of the Massachusetts Port Authority. As Transportation Secretary since 2015, she has led efforts towards a $13 billion, five-year capital plan to modernize Massachusetts' transportation assets, and initiatives such as All-Electronic Tolling and reducing wait-times at the Registry of Motor Vehicles. She was previously Associate Director for Research at the Dukakis Center for Urban and Regional Policy at Northeastern University, where she has also served as an adjunct professor, and worked at the Conservation Law Foundation in Boston.
Secretary Pollack also provides strategic guidance as a consultant on transportation, equity, and environmental issues to the public, private, and non-profit sectors, both nationally and locally. She received both a Bachelor of Science in Mechanical Engineering and a Bachelor of Science in Public Policy from the Massachusetts Institute of Technology, and a Juris Doctorate from Harvard Law School.
The Honorable David Friedman, U.S. Ambassador to Israel – Law & Government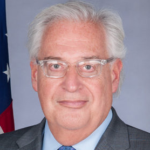 Ambassador Friedman was nominated by President Donald J. Trump on January 20, 2017 and sworn in as Ambassador Extraordinary and Plenipotentiary to the State of Israel on March 29, 2017. Ambassador Friedman presided over the opening of the U.S. Embassy in Jerusalem on May 14, 2018, the 70th anniversary of the creation of the State of Israel, and is the first U.S. Ambassador to Israel to be based in Jerusalem.
Prior to his appointment, Mr. Friedman was a nationally top-ranked attorney, and a founding partner of Kasowitz, Benson, Torres & Friedman. Ambassador Friedman has played a lead role in negotiating multilateral disputes in some of the nation's most complex business and financial restructurings, and has published articles and lectured on novel and complex areas of law. He earned a B.A from Columbia University and a J.D. from New York University School of Law.
Steven Spira, President, Worldwide Business Affairs, Warner Bros. Pictures – Business & Industry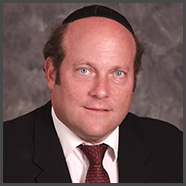 Steven Spira has served as President, Worldwide Business Affairs, Warner Bros. Pictures, since January 2004. He oversees the business aspects of the Studio's worldwide operations as they pertain to development, production and distribution of theatrical films for Warner Bros. Pictures. He previously served as Executive Vice President, Worldwide Business Affairs; Executive Vice President, Theatrical Business Affairs; Senior Vice President, Theatrical Business Affairs and Vice President, Business Affairs.
Before his affiliation with Warner Bros., Mr. Spira was senior counsel for Twentieth Century Fox, following 10 years with the New York-based law firm of Monasch, Chazen and Stream. He received his bachelor's degree cum laude from City College of New York and his law degree from the Benjamin Cardozo School of Law, where he graduated as a Samuel Belkin Scholar and was a member of the Law Review. In 2009, he received The Hollywood Reporter's Power Lawyers' Raising the Bar Studio Lawyer Award.
Jerry Wittenstein, NASA Physicist Who Helped Put First Man on the Moon – Science & Medicine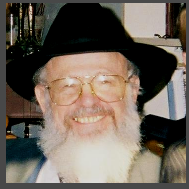 Gerald (Jerry) Wittenstein is CEO of International Space Systems, Inc., a space engineering firm that performs research and development for NASA. Earlier in his career, while at NASA, he generated trajectories for space flights, including the Apollo 11 Lunar Landing mission led by Neal Armstrong. He worked out of NASA's Marshall Space Flight Center from 1961-1986, where he served as chief of the Flight Mechanics and the Orbital Analysis Branches. His duties included integration of navigation systems for the Saturn V Instrument Unit, and he was responsible for the guidance systems pre-settings.
Mr. Wittenstein's substantial space program experience includes assisting in Spacelab design and payload operations both as an Orbit Analysis Engineer and a Payload Activity Planner. His prior work on the Ares program includes supporting the development of Ares flight operations requirements. He received a Bachelors degree in physics from Birmingham Southern and Masters Degrees from University of Alabama, Huntsville in Physics and in Management. Jerry and his wife Carol have four children, as well as a parcel of grandchildren.
If you found this content meaningful and want to help further our mission through our Keter, Makom, and Tikun branches, please consider becoming a Change Maker today.