---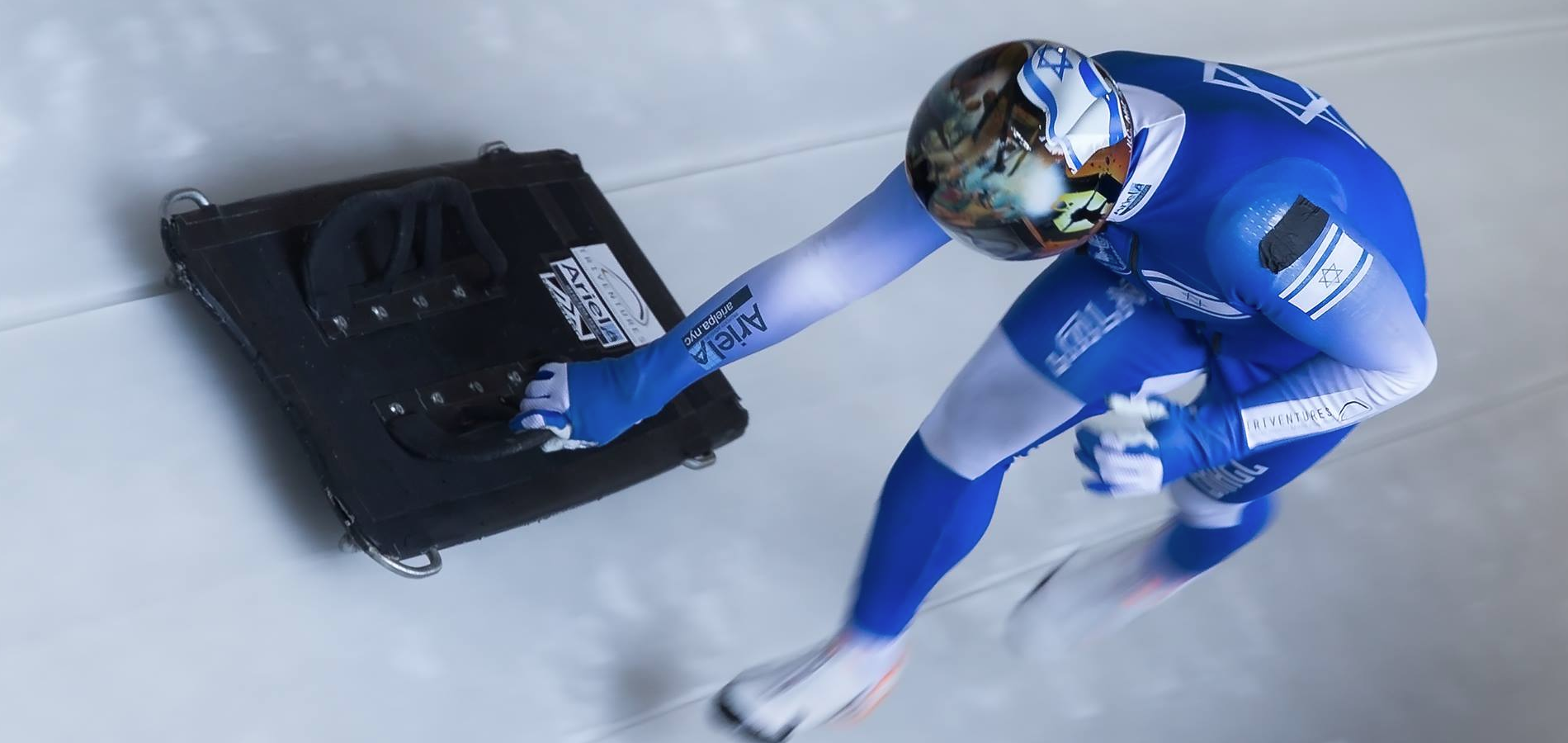 AJ Edelman, The First Orthodox Jewish Male Olympian, Is Ready For Gold!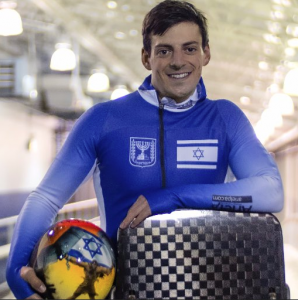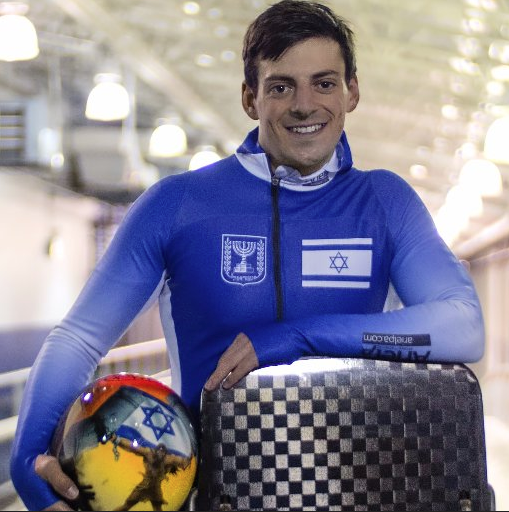 Today, history was made, as the first Orthodox Jewish man qualified for the Olympics! Growing up Modern Orthodox outside of Boston, AJ Edelman always loved sports but never thought he would be going to the Olympics. He played hockey and refused a scholarship that would take him away from his yeshiva high school towards a Division 1 track. As a Division 2-playing senior at MIT, he saw skeleton (ice sliding), went to try it and was hooked. For the past five years, he has been training to gain a spot to compete at the 2018 Winter Olympics, and just found out that he is Pyeongchang-bound! Edelman says, "There's a lot of emunah (faith) that goes into the whole journey. Before every time I go down a run in competition, I say a shir hamaalos (psalms), I think they are appropriate to say as I'm looking at mountains."
Edelman attended Maimonides Day School, where he and his older brother Alex, now a comedian in LA, started playing hockey and the league accommodated them to work around Shabbos. At the time, there were very few Orthodox boys in that system, so they paved the way. "I had made a conscious decision as we approached 8th grade and started to get prep school offers (to Catholic boarding schools)…I thought that's what Jews didn't do. I had almost given up on that dream, and decided to rekindle it at MIT." He went to Lev HaTorah Yeshiva in Israel before college. The MIT team created their schedule around Edelman's Shabbos observance and when they couldn't accommodate him, he didn't play. "It was a great lesson in learning to conduct yourself in front of a group of people who had never met a Shomer Shabbos Jew, or had never met a Jew to begin with." Edelman had to develop an awareness that it was "important to maintain a consistent level of how I was conducting myself." If a game would end with too-small a buffer before Shabbos, he would sit those out as well. "The more Jews that join in sports, the more sports will accommodate Shomer Shabbos athletes. The perception of what will be optimal scheduling will change."
Edelman made aliyah to Israel to compete for the country and people he loves. On the moment he found out about the Olympics he proclaims. "[With] the amount of stress and worry that's gone into [this], it felt like a weight off the shoulders. Last Friday, just before Shabbos, I completed my last qualification race…I called my federation and said 'I think this may have done it.' At that point there was a lot of emotion. I started tearing up." Edelman's dad was with him when he got the official call and was very proud. Edelman himself is calmly focused. "I have a responsibility to the country and the community that I represent. There are no days off, no celebrating, until that has been accomplished."
Skeleton debuted at the 1932 Olympics in St. Moritz with Englishmen who created it with the shell of a bobsled. Skeleton was considered to be too dangerous for the Olympics for many years. Bobsled became better known because of the 1990s film Cool Runnings, depicting the unlikely Jamaican Bobsled team, with whom Edelman trained last summer. Skeleton competes on the same track as Bobsled and Luge as a single-person sport on a 90-mile an hour, minute-long run, with up to 40 turns steered "with absolute precision (otherwise you can end up with a concussion or worse.)" It's no wonder his family says prayers for him before he "slides" as well. Edelman experiences the 5Gs, a pressurized weight that is also felt by fighter pilots and astronauts.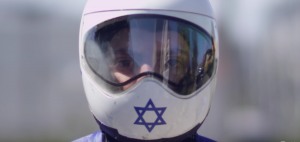 As one of ten members of the Israeli team, Edelman is the only one in Skeleton (Men's Singles Skating, Pairs Skating, Ice Dancing, Alpine Skiing and Short Track Speed Skating are the other sports in which Israel is competing.) Edelman isn't aware of any other Orthodox Olympians thus far, as that the Olympics have traditionally not been conducive to observance. "This will be the first time that anything [foodwise] is provided for me." He is used to traveling with canned vegetables and smoked salmon, a staple of his diet. "At the Olympic games, all the kosher [food], Israel will make sure that I am taken care of." It's the first time that kosher food will be provided at the Olympics. In terms of Shabbos, Edelman will light candles and make kiddush for anyone else who wants to join him.
Edelman's Olympic journey has relied entirely on donations and is self-funded. "There are no riches in skeleton. The only thing we get is the legacy we leave afterwards." To him, the most crucial piece of this is to make a kiddush Hashem. "What I've been given is a responsibility, a blessing, it's a kavod (honor) and I don't take that lightly… Israel has given me the kavod to represent them and I will try to do my best with the gift they have given me." After this is done Edelman hopes that someone will have seen what he did and embark on a similar endeavor. "I get emails from people asking how they can break into sports and it makes my day…the journey has been very solitary to this point, but when you remember that you're representing an entire community… it makes things a lot easier." This doesn't just apply to athletics, but to anything we do in life. "All of our actions are in service to Hashem, so long as we conduct ourselves appropriately…living life in a way that creates a positive impression with individuals who interact with me, that is a service to Hashem. Sports is an incredible outlet to act [appropriately] as a Jew." Edelman believes that athletes in particular have the power to affect change. "That's kiddush Hashem, and I hope that other people realize that they can do that too."
To hear to the complete radio interview, tune into Jew in the City Speaks on Thursday, January 18 at 10AM EST on the Nachum Segal Network.
Want more great content like this delivered to your inbox? Sign up for our weekly newsletter here: