Amar'e Stoudemire, Brooklyn Nets' Assistant Coach, Leslie Berland, Chief Marketing Officer of Twitter; Jordan Gorfinkel, the creator of Batman: Dark Knight; and Sharon Mazel, co-author of What to Expect When You're Expecting (4th/5th eds); are among 10 individuals who have been named the 7th class of Orthodox Jewish All Stars by Jew in the City, the organization dedicated to re-branding Orthodox Jews and Judaism to the world through digital media.
This diverse and accomplished group also includes Assistant U.S. Treasury Secretary, Mitchell Silk; Jeff Astrof, Hollywood screenwriter of Friends; Shifra Kolsky, SVP, Controller & Chief Accounting Officer at Discover; Ari Sacher, a Primary Engineer of the Iron Dome Missile Defense System; Morry Weiss, Chairman and former CEO of American Greetings; and Aaron Twerski, former Dean, Hofstra Law School.
Jew in the City, a non-profit founded in 2007 by Allison Josephs, reverses negative associations about religious Jews by highlighting an approach based on kindness, tolerance, sincerity, and critical thinking and makes engaging and meaningful Orthodox Judaism known and accessible. Jew in the City is reshaping the way the world views Orthodox Jews and Judaism. Our team publicizes the message that Orthodox Jews can be funny, approachable, educated, pro-women and open-minded—and that Orthodox Judaism links the Jewish people to a deep and beautiful heritage that is just as relevant today as it ever was. With a mix of light humor and rich content, Jew in the City explores controversial topics in a pleasant and easy-to-understand fashion, appealing to anyone who is curious to learn more about Orthodox Jews and observant Judaism, whether they are Jewish or not.
Past Orthodox Jewish All Stars have included former Senator Joe Lieberman; Olympians AJ Edelman and Bat-El Gatterer; the Honorable Ruchie Freier, the first Hasidic Female judge; David Mazouz, teen star of the hit Fox drama Gotham; Shulem Lemmer, the first born and bred Hasidic Jew to sign with a major record label; Emmy winning co-executive producer of the hit TV series Modern Family Ilana Wernick; Treasury Secretary Jack Lew; National Highway Transportation Administrator Stephanie Pollack; Creative Director of BCBGeneration, Joyce Azria, and Chief Risk Officer at the NSA, Anne Neuberger. The seventh annual Orthodox Jewish All Star Awards will take place in New York City on a date to be announced. Highlight of the 6th All Star Awards at Lincoln Center can be seen here.
Jeff Astrof – 'Friends' Writer – Media and Entertainment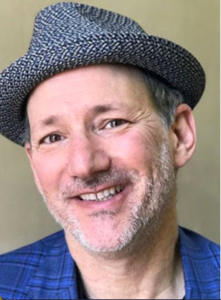 Jeff Astrof is a television writer/producer/showrunner who has worked on many shows over his 20+ year career, the most famous of which was Friends—where he was part of the original writing staff and still gets recognized as "sweaty guy number 2 at Monica's party" and "surprised Ranger fan next to Joey." Other shows he has written for include Grounded for Life, The New Adventures of Old Christine, Ground Floor, Angie Tribeca and is co-creator of the critically-acclaimed, and sadly little-seen True Crime sendup Trial & Error which aired on NBC for two seasons and starred John Lithgow and Kristen Chenoweth as alleged murderers.
Astrof is currently in pre-production on a horror comedy called Shining Vale, co-created with Sharon Horgan, starring Courteney Cox and Greg Kinnear. He also was an executive producer on Veronica's Closet. He is quoted as saying "Amazingly, my career has skyrocketed since I started keeping Shabbos." Originally from Long Island, he is a graduate of the University of Pennsylvania.
Leslie Berland – Chief Marketing Officer, Twitter – Science and Technology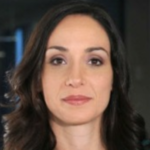 Leslie Berland is the CMO of Twitter. She is also Head of People at the company. Prior to that she spent over a decade in executive roles at AmEx establishing the financial service company's initial social media strategies. (She also had executive PR roles at Ketchum and GCI Health. She is on the Board of Directors of the Ad Council.) Berland initially started out in the mental health field, and wanted to bring people's voices to life. Featured in Advertising Age's Creativity 50 List, she is ranked #3 in Forbes' World's Most Influential CMO's list.
An alumna of Yeshivat Frisch, Berland speaks often about balancing her work life with her observance. She is known for hosting walking and outdoor meetings for the 100 employees under her direct supervision. She holds a Bachelors of Science from Boston University's School of Communications.
Jordan Gorfinkel – Creator of Batman Dark Knight, former Editor at DC Comics/Manager of the Batman franchise – Media and Entertainment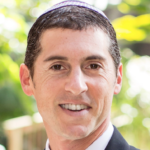 Jordan B. Gorfinkel, a.k.a. Gorf, is an American comic book creator, newspaper cartoonist, and an animation and multi-media entertainment producer. He was an editor at DC Comics for nearly a decade where he managed the Batman franchise. His most notable additions to the Batman universe include Birds Of Prey which was adapted into a 2002 network television series of the same name, and a 2020 film, and Batman: No Man's Land, which served as inspiration for The Dark Knight Rises, and Season 5 of the FOX TV series "Gotham."
Gorfinkel has published a popular graphic novel hagaddah and is one of the founders of Jewish Comic Con. An a capella singer in Jewish music groups, he has organized concerts and videos featuring Jewish musicians. His company Avalanche Comics Entertainment has used comics format to help ad campaigns for clients such as Clorox, Hasbro and TOMS Shoes.
Shifra Kolsky – SVP, Controller & Chief Accounting Officer at Discover – Business and Industry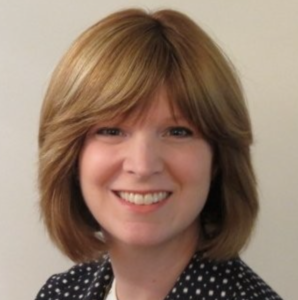 Kolsky has been with Discover for 11 years and was promoted to Vice President, Assistant Controller in 2015. Prior to that, she was Director, Corporate Accounting and Reporting. She was instrumental in driving several key initiatives, including significant accounting changes and compliance with the Sarbanes-Oxley Act. Kolsky also oversaw implementation of robotic process automation in the finance function. She is a member of the Company's Diversity, Equity & Inclusion Steering Council.
Prior to working for Discover, Kolsky was an Audit Senior Manager for Deloitte & Touche from 2002 to 2008, Director of Finance for JCDS Las Vegas from 2001 to 2002, and an Audit Manager for Arthur Anderson from 1994 to 2001. In addition to her role as Controller, Kolsky is also technically a Rebbetzin, married to a rabbi.
Sharon Mazel – "What to Expect When You're Expecting" co-author – Media and Entertainment

Sharon Mazel is a pregnancy and parenting expert, New York Times bestselling author, parenting coach, speaker, and Instagram influencer. She offers popular online parenting courses and e-guides that help new parents feel more confident as they navigate their new roles as moms and dads. She co-authored the bestselling book What to Expect When You're Expecting (4th and 5th editions), along with several other books in the popular What to Expect pregnancy and parenting book series. Considered a "must-read" for every new parent, the books can be found on shelves around the world.
Mazel began her journalism career as a television news writer and producer at Fox 5 News (WNYC-TV) and at Channel 11 News (WPIX-TV). She received a master's degree in journalism from Columbia University's Graduate School of Journalism and an undergraduate degree from Barnard College, Columbia University. She is the proud mom of four children.
Ari Sacher – Noted Rocket Scientist – Science and Technology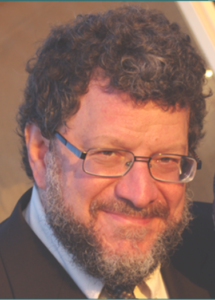 Ari Sacher is a rocket scientist, who has worked in the design and development of missiles for over thirty years. He is a Systems Project Manager at Rafael Advanced Defense Systems, leading the development of some of the world's most cutting edge missile technology. Rafael Advanced Defense Systems is the company that developed the miraculous Iron Dome Missile Defense System, a topic which Sacher frequently lectures on. He has briefed hundreds of US Congressmen on Israeli Missile Defense, including as the main speaker at three briefings on Capitol Hill at the invitation of House Majority Leader. He has appeared as an expert on CNN, Fox News, The Discovery Channel and i24 Israel. He remains a highly requested speaker worldwide, enabling even the layman to understand "rocket science."
Since 2001, Sacher has published a weekly parsha shiur that is read around the world. An accomplished speaker on Science and Torah, Sacher lives in Moreshet in the Western Galil along with his wife and eight children.
Mitchell Silk – Former Assistant Secretary for International Markets at the U.S. Treasury – Law and Government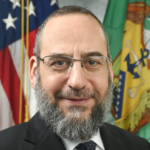 Mitchell (Moyshe) Allen Silk is an American lawyer, author, and former government official. He served as Assistant Secretary of the Treasury for International Markets under President Donald Trump until January 2021. An expert in Chinese law and finance, he previously served as Deputy Assistant Secretary from October 2017 to July 2019. Silk is the first and only Hasidic Jew to hold a senior U.S. administration position. A graduate of the University of Maryland School of Law, he holds an advanced finance degree from the University of Beijing and attended the Georgetown University School of Foreign Service.
Silk is fluent in four languages: English, Yiddish, Mandarin and Cantonese. He has published a book on Chinese environmental protection law. He also volunteers as the Chairman of Agudath Israel of America Pro Bono Legal Services.
Amar'e Stoudemire – Brooklyn Nets' assistant coach – Sports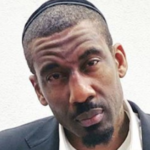 Amar'e Stoudemire is an American professional basketball coach and former player. He serves as player development assistant for the Brooklyn Nets of the National Basketball Association (NBA). After being drafted to the NBA straight from high school, where he was named Florida's Mr. Basketball he won the NBA Rookie of the Year Award in 2003 with the Phoenix Suns, who selected him with the ninth overall pick of the 2002 NBA draft. He made six appearances in the NBA All-Star Game and was named to the All-NBA Team five times, including one first-team selection in 2007.
After moving to Israel, Stoudemire bought a significant share of Hapoel Jerusalem, the team he won a championship with in 2017. His kosher Israeli wine, Stoudemire Cellars produces three varietals. He was the 2020 Israeli Basketball Premier League Finals MVP. He has also created a series of children's books for Scholastic, started the Each One Teach One Foundation, and has received the NBA's Community Assist awards for his work with it.
Aaron Twerski – Former Dean of Hofstra Law School – Law and Government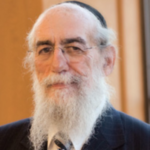 Aaron Twerski is an American lawyer and professor. He is the Irwin and Jill Cohen Professor of Law at Brooklyn Law School, as well as a former Dean and professor of tort law at Hofstra University School of Law. A graduate of Marquette Law School, he was recently honored there with a lifetime achievement award. He has also taught at Duquesne University School of Law, and has been a visiting professor at Cornell University, Boston University and the University of Michigan Law Schools. An authority on liability and tort law, he was named a special master in the 9/11 cases of injuries to the teams of clean up personnel, he is also the author of the popular law school textbook, Products Liability: Problems and Process.
Twerski is a scion of the Chernobyl, Chabad, Sanz, and Bobov Hasidic dynasties. He and his twin brother Rabbi Michel Twerski were the youngest sons of Rabbi Jacob Israel Twerski (1899–1973) of Milwaukee, Wisconsin. He is the younger brother of the late Rabbi Abraham J. Twerski.
Morry Weiss – Chairman (& former CEO) American Greetings – Business and Industry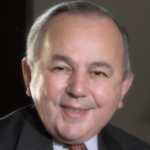 Morry Weiss is the Chairman of American Greetings Corporation and has worked there for nearly 50 years, serving in positions that also include President, Chief Executive Officer, and Chief Operating Officer. Born in Czechoslovakia and raised in Detroit, Michigan, Weiss attended Wayne State University and earned a Bachelor of Arts degree in Liberal Arts from Case Western Reserve University. In his years overseeing American Greetings, the popular licensed characters Holly Hobbie, Ziggy, Strawberry Shortcake and the Care Bears were introduced, many still enduring in their popularity and nostalgic buying power through today.
Weiss serves on the Boards of Directors for the Cleveland Clinic, Bar-Ilan University, the Jewish Community Federation of Cleveland, and Yeshiva University, where he is deeply involved. He also serves on the National Campaign Board for the Holocaust Memorial Museum and is a National Officer with the Union of Orthodox Jewish Congregations of America.
If you found this content meaningful and want to help further our mission through our Keter, Makom, and Tikun branches, please consider becoming a Change Maker today.