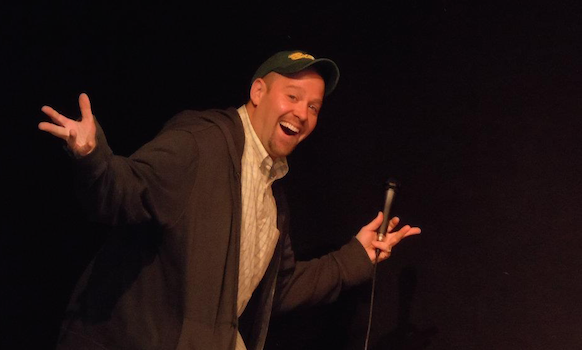 What do you get when thousands of comedians from dozens of countries go head to head in The Laugh Factory's "Funniest Person in the World" competition? Six finalists, including an Orthodox rabbi named David Kilimnick. The competition, which took place this past month in Finland was created in the hopes of bringing peace to the world through laughter. Before the final five were selected, the thousands of applicants were narrowed down to 89 semifinalist from 56 countries.
Kilimnick grew up in a Modern Orthodox home in Rochester, NY, and humor seems to run in the family. His cousin is another hilarious frum Jew, Emmy-winning Modern Family producer and Orthodox Jewish All Star Ilana Wernick. Though he studied to be a rabbi and a social worker, after spending a short time working for Jewish organizations in the U.S., he realized that he had a flair for comedy. He made aliyah, started doing stand-up and opened his own comedy club: the Off the Wall Comedy Basement.
A few years ago, he sponsored a friend's entry into the "Funniest" competition. This year, it was Kilimnick's turn. He was shocked to be sponsored, supported, and break into the Semifinals. "It was an honor to make it there because there were some amazing comedian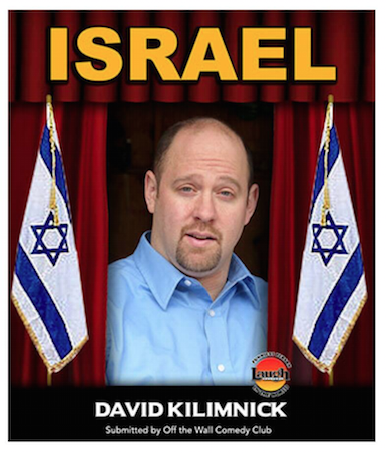 s. It was the most beautiful experience I've ever had as a comedian." Coming to Finland, he warmed up with a show for the Jewish community.  For the Finals, Kilimnick focused on comedy about being a religious Jew and living in Israel. "Tons of people can bring material about relationships. Why would I do the same thing they are doing? [We are a part of] a competition that praises being unique." Specifically, it is his religious perspective that he thinks people respond to so deeply. "If Torah is truth, then share that and people will connect with that."
It was the international participants who inspired him to take off his baseball cap and perform with just his kippah on. "I came out on stage and I said, 'I feel weird being here in Europe. I bet you're all thinking: I thought we got rid of these people.'" But while his comedy celebrated his difference, he was thrilled to discover so much in common with the others, even if they were participating from India, Malaysia or Saudi Arabia – they were all in it together.
While the other five finalists spent the last day of the competition campaigning for votes, Kilimnick choose to forfeit as it was Shabbos. "I never felt better not competing." He might have lost the finals accordingly, but he still feels like a winner. In comparing his victory to that of Sandy Koufax not playing in the World Series on Yom Kippur, Kilimnick hopes to inspire other Shabbos observers to achieve all they can while staying true to what makes them unique. "I see kedusha (holiness) to comedy. It's therapeutic in that sense…. Comedy is emes (truth). I'm trying to touch on [that]."
What's next for Kilimnick is an exciting array of comedic opportunities. The next tour will take him to the Edinburgh Fringe Festival and on a show about defending Israel. "The Laugh Factory wants to give me gigs when I come to America now. I'm not just doing this for Jewish groups or shuls. It's a real thing. I'm a real person in the profession."
Kilimnick sums up his experience in how he perceives the role of Jews in the world at large. "We can be a Kiddush Hashem by just being us and sharing our values by the way we act. If you have a strong enough foundation of who you are, it's going to be seen by other people. I'm one of the people who was chosen to live with the mitzvos. I don't think I'm better than anyone else… I just try to share laughs with people."