Whether we're thrilled with our choices of candidates or not, America undeniably has election fever. As we saw recently, Orthodox Jews have always had a place in the leadership of the United States. Now, more than ever, observant Jews are making their mark on contemporary politics. Here are some Shabbos-observers who are at work in politics on both the national and state level.
Joe Lieberman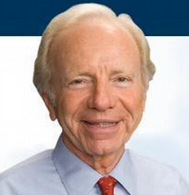 This Former U.S. Senator from Connecticut became a household name as Al Gore's running mate in the 2000 election, as the first Jew on any major party ticket for a presidential election. Lieberman helped create a new Department of Homeland Security after 9/11 and his initiatives against video game violence established an industry-wide video game rating system. With 67% of the vote, Lieberman made history in 1994 by winning by the largest-ever landslide in a Connecticut Senate race. He beat his opponent by more than 350,000 votes. He retired from the Senate at the end of 2012 and now works at a think tank and teaches at Yeshiva University. One of our early All-Stars, Lieberman is vocally proud of the challenges he has overcome in taking a stand for national needs while honoring Shabbos. View his inspirational religious journey here, and his All Stars video here.
Jack Lew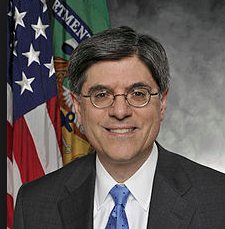 The 76th and current United States Secretary of the Treasury, Lew was the 26th White House Chief of Staff from 2012 to 2013. He previously served as Special Assistant to the President under Clinton, Deputy Secretary of State for President Obama, and was Director of the Office of Management and Budget in the Clinton and Obama Administrations. Lew was also named one of our 2013 Orthodox Jewish All Stars.
Michael Mukasey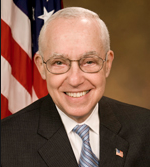 The 81st Attorney General of the United States, Mukasey was the second Jew to serve in that role. Mukasey also served as a judge for 18 years in the District Court in New York, with six of those years as Chief Judge. Both he and his children attended the Ramaz School in Manhattan, and his wife was a teacher there and headmistress of the lower school as well.
Jason Bedrick

A Lubavitch Member of NH State Legislature, Bedrick is the first Orthodox Jew to hold elective office in New Hampshire, which has fewer than ten Orthodox Jewish families among its 1% Jewish population. He spent time at yeshivas in Crown Heights and Morristown prior to running for office.
Tevi D. Troy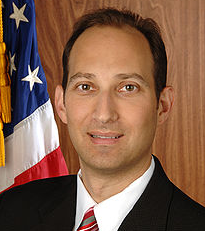 Troy is the president of the American Health Policy Institute and wrote the Washington Post best-seller What Jefferson Read, Ike Watched, and Obama Tweeted: 200 Years of Popular Culture in the White House. He served as Deputy Secretary of Health and Human Services and a senior White House aide in the George W. Bush administration.
Daniel Kurtzer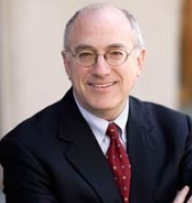 The U.S. ambassador to Egypt during the Clinton administration, Kurtzer also served as the U.S. ambassador to Israel during the George W Bush Administration. Now a professor at Princeton University, he has been the Commissioner for the Israel Baseball League and helped write President Obama's address to AIPAC.
Norm Eisen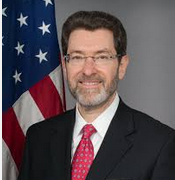 A 2016 Orthodox Jewish All Star, Eisen was the Ambassador to the Czech Republic for four years under President Obama. His nickname "The Ethics Czar" is truly a kiddush Hashem. Director Wes Anderson based Jeff Goldblum's character in The Grand Budapest Hotel on Eisen. View his All Star announcement here, introductory video here and his acceptance speech here.
Nick Muzin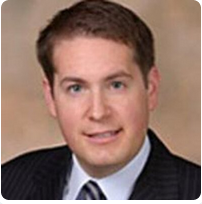 A political strategist, he is a Director for the U.S. House Republican Conference and is a Deputy Chief of Staff for Republican Presidential candidate Ted Cruz. He attended Ner Israel Toronto prior to Yeshiva University, whose medical school awarded Muzin a full scholarship. He specialized in Internal Medicine before proceeding to Yale Law, and onto politics.
Simcha Felder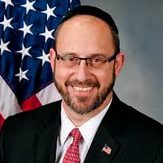 This NY Senate Member gained know-how as chief of staff to NY State Assemblyman and fellow Orthodox Jew in politics Dov Hikind, and then was elected to New York City Council, where he remained for eight years. Now in the State Senate for four years, Felder represents the 17th district and chairs the New York City Education Subcommittee.
Dov S. Zakheim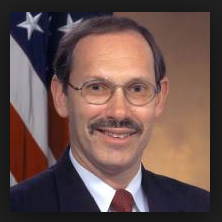 The Deputy Undersecretary of Defense under President Reagan and subsequent Policy Advisor to President Bush, Zakheim has a doctorate in Economics and Politics from Oxford University. He has held numerous high-ranking positions at think tanks and coalitions, and serves currently as the Senior Advisor at the Center for Strategic and International Studies.
Nachama Soloveichik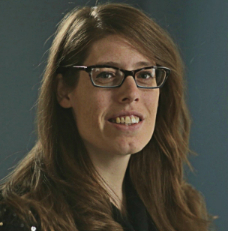 A Political Consultant who has worked as communications strategist for the U.S. Senate, Senator Pat Toomey and more, she is an active presence in political strategy ranks. Now a VP at Cold Spark Media, she advises on public relations for many Washington insiders. She is the granddaughter of Rav Ahron Soloveichik.
If you found this content meaningful and want to help further our mission through our Keter, Makom, and Tikun branches, please consider becoming a Change Maker today.