1. Handle With Care
Pack sweaters, shirts, socks, and other soft items in the front zipper compartment. This can help create extra cushioning for any fragile items you may be carrying.
2. Cube Your Space
Making the most of your luggage space is infinitely easier with packing cubes. Use them to separate by type, person, and occasion, as well as keep your toiletries or shoes separate from your clothing.
3. Pass the Tissues
Use acid-free tissue paper to pack folded clothes atop one another while making sure they don't wrinkle or leave lint behind.
TSA-friendly locks are always the way to go, since they are both super sturdy and help track your luggage if it were to get lost. Plus the TSA won't have to break your lock or zippers should they decide to do a random check of your bag.

5. Weighing In

Keep denim and shoes to a minimum in order to keep the weight of your luggage down. Neutral color shoes can be worn for multiple outfits and occasions. You can also purchase a luggage scale to check the weight of your bag before you arrive at the airport. Always pack a lightweight, foldable tote bag in case you have to remove excess items last minute.

6. Cap It Off

Shower caps become handy shoe covers inside your luggage. Just turn them inside out and you can still use them to shower with, all while protecting your clothes from dirt and germs. Shoes can be packed last and upside-down, as well as stuffed with socks in order to preserve their shape.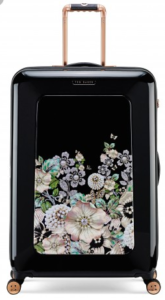 7. Well Suited
Fold your suit jacket inside out and then place it in the center of the pants, folding the pants over the jacket. You can also use a garment bag, which folds neatly into another suitcase, to keep suits, dresses, and other fine items wrinkle-free.
8. Quality Counts
Invest in luggage that will last, not just to look amazing while traveling. Airport workers are not gentle with baggage and the higher-quality the luggage, the better chance of the wheels and zippers withstanding throwing, overstuffing, and repeated opening and closing over years of travel. They also now have built-in TSA locks, making the security process all-the-easier. Rimowa, Brics, Briggs & Riley, Zero Halliburton and Hartmann are all brands that are consistently highly-rated to last.
9. Unpack First
The best tip for unpacking is to do it right away so that your clothes don't get wrinkled and messy. Before you depart, pack in sections. Keep tops, pants, pajamas and other like items each in their own area or cube, so you can just pull them all out at once and place in a drawer.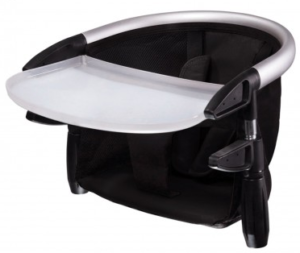 10. Baby on board
Bring a Lobster high chair which clips onto any table. Never worry about the quality of the hotel's crib selection again when you can bring a travel crib that packs up extra small.

11. Don't Ever Carry The Carseat Again!
Not only does this nifty carseat cover keep the carseat chametz-free, its wheels and handle make that awkward, cumbersome stretch of getting through the airport a breeze.
12. Hands-Free
Leaving your hands to carry your luggage doesn't mean you can't also hold your child. This rugged carrier includes a pocket to keep an ice pack that cools your child down on hot days, a hood and a teething pad, while able to adjust to fit children up to four-years-old.
13. Matching & Straps
Matched luggage is a great way to keep track of which pieces are yours. Then use colored straps to identify the bag for each person in your party once you arrive.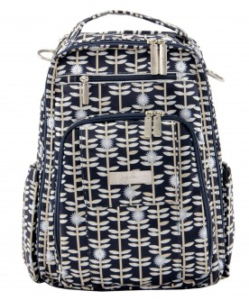 14. Hands-Free For Hand-Holding
Travel with a big backpack in a standout pattern or a go-with-everything plain design so you can be hands free to hold little hands as you get on and off the plane.
15. Passport Wallet
When traveling internationally, consider a passport wallet to keep your passports, boarding passes, and cash discreetly under your clothes to protect from pickpockets.
16. Keep Calm and Carry On
Carry-on sizes differ between international and domestic flights. If your carry-on is more than 21″, it can be used for domestic flights only. Cases between 18-21″ can be used for either.
If you found this content meaningful and want to help further our mission through our Keter, Makom, and Tikun branches, please consider becoming a Change Maker today.