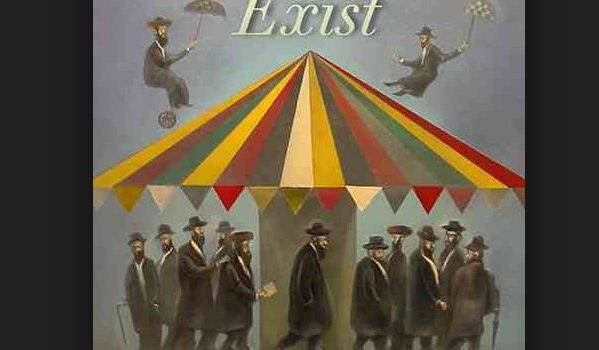 National Jewish Book Award Winners and Finalists
Orthodox Jewish authors Zev Eleff and Yehoshua November were named finalists in the National Jewish Book Awards. November's second book of poetry, Two Worlds Exist, and Eleff's Who Rules the Synagogue?: Religious Authority and the Formation of American Judaism and Modern Orthodox Judaism: A Documentary History all received this annual distinction.
Four days each week, 65-year-old Judith Jaffe goes for a run on the Upper West Side of Manhattan…around her block…18 times. Like many runners, Ms. Jaffe, an Orthodox Jewish grandmother and public school pediatrician, sees her regular practice as a rare moment of tranquillity in an otherwise frenzied schedule.
Fort Lauderdale Chabad Rabbi Rushes to the Airport to Offer Support
When news broke that there had been a deadly shooting at Fort Lauderdale-Hollywood International Airport hours before the Jewish Sabbath Friday, Rabbi Schneur Kaplan rushed to the airport with an offer for those who observe: a place to pray and to stay. He also offered help to everyone else at the airport, with water, hugs and support.
Cafe With Crown Heights-Roasted Coffee Opening on Utica Avenue
For years, Zalmy Mochkin has been tasting great coffee from San Francisco to the Australian outback. Now, the entrepreneur, who has worked a lot of jobs, is getting into the coffee business by opening his own place, Dean Street Cafe, stocked with his own brand of coffee, Crown Heights Roasting Company, a business begun a year and a half ago with a dream and a national Craigslist search.
Boston Globe's Best of the New
A 3D printed latte from Boston's Milk Street Cafe was the cover image for the Sunday Magazine's latest issue. Using a countertop 3-D printer using coffee extract as edible ink, this kosher cafe turns the steamed milk into a foam canvas.
This Sports Bar Was Struggling — Until It Went Kosher and Business Took Off
It looks like any other sports bar, except at Promenade almost all the male customers wear yarmulkes and the piña coladas have dollops of kosher whipped cream. In fact, Promenade is Manhattan's only kosher sports bar — and business is booming.
If you found this content meaningful and want to help further our mission through our Keter, Makom, and Tikun branches, please consider becoming a Change Maker today.