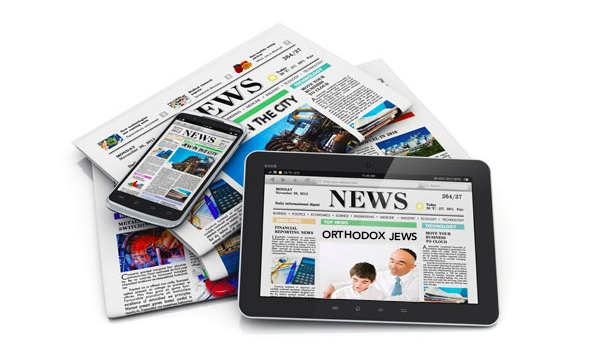 AdWeek's 2016 Power List
Our 2016 JITC All Star, Sarah Hofstetter, is ranked among Mark Zuckerberg, Larry Page and more
. As far as we can tell, she's the only Orthodox Jew on the list, and a woman to boot too!
Ultra-Orthodox Jews in Israel are starting Tech Companies
Paving the way for a new workforce sector, a technology incubator in Tel Aviv helps Haredim innovate. While it might seem like an unlikely pairing, this is fast becoming the industry of choice for ultra-orthodox men in Israel.
Covered-Up Chic: Modest Swimwear is Having a Moment
Women all over realize the fashion win that religious Jews have known about for years. While modesty is hot everywhere from designer eveningwear to business looks, its impact on bathing suits is most striking.
Healthy Enlightenment About the Orthodox
The area has been filled with tension as diverse communities misunderstood each other. But in a sign of togetherness, people of all faiths and religious levels come together in New Jersey to learn about Orthodox Judaism.
The Jews of the American Revolution
An Orthodox Jewish shul in colonial New York broke barriers by siding with George Washington. Every Memorial Day, its current congregants celebrate that fact.
How a Pot-Dealing Suburban Boy Became Miami's Best Baker
Zak the Baker is changing the face of Kosher food worldwide, one perfect loaf at a time. His journey from Miami bohemian to elite artisan and businessman is as incredible as it is fascinating.
If you found this content meaningful and want to help further our mission through our Keter, Makom, and Tikun branches, please consider becoming a Change Maker today.