A message from Jew in the City founder and director, Allison Josephs:  Over 20 years ago when I was becoming Orthodox in my late teens I learned of a song religious Jews sing every week during Shabbos dinner called "Eishes Chayil." I was told it means "Woman of Valor." She is the archetypal Jewish woman. But to be honest, I didn't really know what "valor" meant. I thought it was maybe from valiant or valuable. It was certainly a positive connotation, but the precise definition eluded me.
Recently, as I was learning the verses from Mishlei (Proverbs) where Eishes Chayil comes from, I noticed that chayil has the same root in Hebrew for what we call a "soldier" and that it actually means brave or courageous. I was floored. The way Jewish tradition sees women is through a lens of courage.
In honor of Mother's Day, we launched a #womanofcourage campaign to make sure people understand what Eishes Chayil actually means. We asked our fans to let us know about the brave and courageous Orthodox Jewish women in their lives. Traditional media depicts us as voiceless subjugated beings. When we are shown to be courageous on TV or in movies, it's only when we leave Orthodoxy.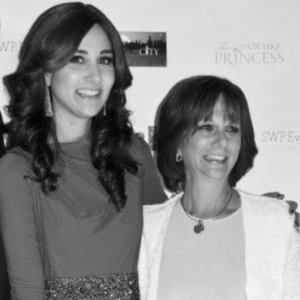 And on that note, I'd like to call out my mother, who had the courage, halfway through life, to come to Jewish observance. Besides her tireless dedication to her family and imbuing her 3 daughters with a deep connection to our Jewish heritage, when her crazy second born decided to become religious at 16 years old, she didn't object or try to stop me. In fact, she turned her kitchen and her life upside down, and was one of my biggest supporters, when everyone else thought I had gone crazy. She has also been bravely battling cancer for over 15 years, always staying one step ahead of it, thank God. Please keep Miriam Basya bas Genesha in your prayers. Happy Mother's Day, Mommy. Thanks for helping to shape me into a #womanofcourage too!
Below is  just a small sampling of the #womanofcourage nominations that came in. We plan to release a new list every year. If you'd like to nominate a woman of courage for next year leave us a note in the comments.
Rena
Winick
Nominated by Lindsay Barsky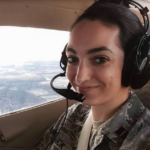 My dear friend Rena Winick, an LCW Touro grad in political science and San Diego native, is a rising third year law student at Georgetown University Law Center in the U.S. Air Force Graduate Law program. She will commission as a First Lieutenant in the Air Force JAG Corps when she graduates and passes the bar and currently works as an analyst at the Department of Homeland Security. She's an amazing person and her pictures in her tznius uniform and her experience next month managing basic training with kosher meals, keeping Shabbos, she is truly a tzadekes. She is one of the first frum FEMALE JAGs in the Air Force!
Sarah Dukes 
Nominated by Chaya Roitblat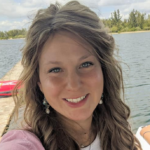 Sarah Dukes' unshakable faith in the light of her husband Yudi's long COVID illness and death has inspired people all over the world. Her regular Facebook posts drawing in hundreds of comments and shares, her wisdom and insight extraordinary.  Her emunah and strength as she brought us into her husband's journey through COVID and sadly his passing has brought so much light into this world. Sarah, I stand in awe of you. Sending hugs and prayers that we be reunited with Yudi soon!!! You. Are. A. Warrior
Vivian Rabin
Nominated by Beatie Deutsch

I have to include my mom, Vivian Rabin. She's paved the way to enabling so many women to re-enter the workforce after extended career breaks. Her legacy has spurred an incredible movement in the corporate world. Despite raising five kids at home, my mom felt alone. She thought she was the only stay-at-home mother who wanted to return to the workplace. She since coauthored a guidebook for like-minded women (who they estimate number more than 2 million nationally) who face the challenges and rewards of returning to work: Back on the Career Track: A Guide for Stay-at-Home Moms Who Want to Return to Work (Warner Business Books, 2007).
Beatie Deutsch
Nominated by Allison Josephs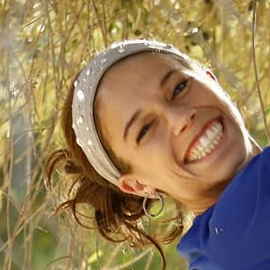 She only started running a few years ago and is already the fastest woman in Israel. She is training day and night (except for Shabbos!) to qualify for the Olympics. If the Olympics won't accommodate her religious needs to not run on Shabbos, she will not participate. Even recently, when she missed her Olympic qualifying time after months of training  – her first public failure since she started his journey – Beatie used failing as an opportunity to teach her fans strength and resilience. Even Adidas believes this Orthodox Jewish woman is going places! They just became a sponsor.
Sterni Wolff
Nominated by Katerina Simon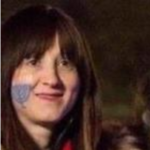 I would like to nominate our rebbetzin from Chabad Lubawitsch Hanover – Niedersachsen Sterni Wolff who after the death of her husband last year at the young age of 43, decided to continue her mission here with her 8 kids and even expended the synagogue. She worked alongside her husband in Odessa, Ukraine before moving to Hanover. Upon the opening of the new shul, she is quoted as saying, "Many people talk about seeing God's hand in various areas of life. Today, and really this entire year, my family and I saw it openly." She is an amazing woman!
Elana Kronenberg
Nominated by Nisa Harris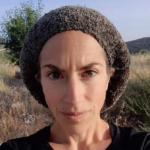 Elana not only feels the pain and trauma of strangers but reaches out or incorporates them into her life in a meaningful way. After Esther Horgan, a"h, was murdered during a routine morning jog, Elana started running almost every day and posts selfies saying "Keeping the memory alive of Esther Horgen, hy"d  #walkforesther." She inspires others not to stay frozen with the fear of what happened and move forward. She also reached out to the family of Hallel Yaffa Ariel, a"h. Elana made it her mission to keep her memory alive, despite having 7 kids of her own and multiple responsibilities, simply because she wished to give courage and strength to the families to ensure that their memories would live on. She had stopped for a few days after Donny, her nephew passed away in the tragedy at Meron, as that she was the Israeli relative that searched desperately in every hospital and morgue trying to find him. A few days later, she was back to focusing on inspiring others in this picture. I asked her, "How do superheroes recharge?" Her answer was simply, "I always connect to Hashem." She has no expectations, just to ensure that people maintain their Emunah, courage, hope and zest for life, despite all the negative things that may take place around them.
Nechama Leibowitz z"l
Nominated by Netta Asner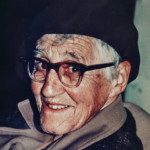 I nominate Nechama Leibowitz z"l as a Woman of Courage. She was a noted Israeli Bible scholar who created commentary for the weekly Torah portion during the 40s and 50s, alongside Israel's foundation. As an Orthodox woman she was pioneering in creating Torah commentary written by a women, shared with the religious and non-religious community. Her commentary was understandable yet deep, relatable but also profound, creating a unique style still quoted and read by many today. My Sabba (grandfather) is Aryeh Newman and he is the one who translated her work to English, making it accessible to English speaking audiences worldwide. He has shared with me about meetings and sessions he had with her about translation, always remarking what an incredible scholar she was and an inspiring human being. 
If you found this content meaningful and want to help further our mission through our Keter, Makom, and Tikun branches, please consider becoming a Change Maker today.