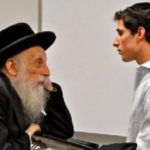 Rabbi Dr. Abraham Twerski z"l was a Hasidic rabbi, psychiatrist and mental health and substance abuse expert who authored over sixty books and made a lasting impact on the wider world. He died January 31, 2021, at age 90. He was one of the first born-and-bred Hasidic Jews to attend medical school, at a time when it was unheard of to do so. He headed psychiatric departments at major hospitals and became known as an expert in addiction. Rabbi Dr. Twerski came from a distinguished Hasidic lineage. His mother was the daughter of the second Bobover Rebbe and was descended from the Chernobyl Hasidic dynasty on his father's side. His brother, Rav Michel Twerski of Milwaukee is the Hornsteipler Rebbe. Rabbi Dr. Twerski's books were widely published, not just by Torah publishers but by Harper & Row and Hazelden Press. He famously collaborated with Charles Schultz, using the Peanuts characters to illustrate human interaction and behavior to memorable effect.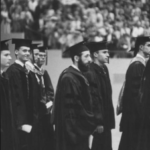 My mother was born and raised in Milwaukee. My parents consider themselves Chassidim of Rabbi Dr Twerski's younger brother Rav Michel. Needing to distinguish between the two, in our family Rav Michel was always referred to as just 'The Rabbi' and Rav Shia was always referred to as just 'Rabbi Dr.'
While I was an undergraduate student, Rabbi Dr. began teaching a weekly class in Mesilas Yesharim (The Path of the Just) at Ohr Sameach in Monsey. The class was an hour long and was divided in two half-hour segments. A half-hour of teaching and a half-hour of Q&A on either the text or any other topic. It was at that time that I needed to decide what to major in. I had started out as an education major but was strongly considering changing my major to psychology and pursuing a career in mental health. One night after the class, I walked Rabbi Dr. back to his car and asked him why he decided to become a psychiatrist. "After all," I said, "you were your father's assistant Rabbi and an accomplished Torah scholar (Rabbi Dr. had gotten rabbinical ordination when he was just seventeen-years-old)." Rabbi Dr. turned to me and with his famous smile and wit said to me, "My whole life I wanted to become a Rav so that I could help people. Then, I became a Rav and found myself attending one function after another and spending very little time actually helping people. So I decided to become a psychiatrist so I can do the part of the Rabbinate that I actually wanted to do without the disturbances of the Rabbinate."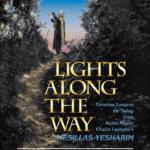 The Chovos HaLevavos writes that in business if someone wants to maximize their output, the best way to go about that is to hire workers to work for you. When it comes to matters of spirituality, if someone wants to maximize their spiritual output, the best way to do so is to inspire others. Rabbi Dr. was the trailblazer to the countless Torah observant professionals that work in the mental health field today. Rabbi Dr. was a source of inspiration and an example to all that one can be an educated professional while simultaneously staunchly holding on to Torah values and tradition both internally and externally. Rabbi Dr. was a source of inspiration and an example of how one can practice as a professional and incorporate Torah values and teachings into their practice.
May his memory be a blessing to all.
(These four pictures are meaningful to me as they touch on what made Rabbi Dr. special to me.)
If you found this content meaningful and want to help further our mission through our Keter, Makom, and Tikun branches, please consider becoming a Change Maker today.