Looking for something exciting to do with the whole family for Yeshiva Break that's not so far away? How about a kosher snow getaway for mid-week or Shabbos that meets all of your needs in one convenient package? The Jewish Discovery Center in the Poconos has two options available for you and your family.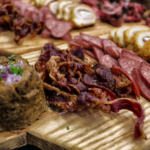 Option one lets your family enjoy the week at Kalahari Resort. With mid-week discounted rooms, deluxe breakfast and dinner service in Kalahari's banquet center, and a fresh daily lunch concession, families can have all their needs met in one fun location. Breakfast options include omelettes, pancakes, yogurt parfaits and fresh-made muffins while lunch offerings feature sushi, salads and sandwiches as well as hot Israeli fare including schnitzel, falafel and shawarma. Dinner is served on china in a private dining room and features salad bar, soup station, drinks and dessert, and a main course with multiple family-friendly options. Dinner guests can enjoy choices such as batter-dipped chicken, sweet and sour meatballs, chicken marsala, beef lo mein, vegetable stir fry, roasted vegetables, and more.
Kalahari is America's largest indoor waterpark, and also has dozens of other activities, including game rooms, virtual reality and escape room experiences, mini golf and bowling, a 7D Motion theater and a full-service spa. Organizers plan a park rental specifically for men and boys after hours if there is enough of a commitment in reservations ahead of time. Kalahari room discounts extend from January 21-31, with a variety of choices available to customize your experience. To find out more, click here.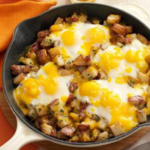 You can also choose to stay for an all-inclusive Shabbos getaway Jan 18-20, Jan 25-27 and Feb 1-3 at the beautiful, historic Radisson Lackawanna Station Hotel. Formerly a train station, this stunning building has been completely remade and modernized for your convenience. The Shabbos experience features minyanim with acapella singing, elegant catered Glatt kosher Seudas, a kids' day camp with Playland Parties and more. Activities for kids ages 2-11 will enhance Shabbos and beyond, as a Saturday night kids dance party is a part of the fun. The Kol Zimra Acapella group will lead the ruach throughout Shabbos, and meals are included from a Friday afternoon buffet through Sunday breakfast. For more information about Shabbos at the Radisson, click here.
The hotel is just a ten-minute drive from the ski resort that has transformed skiing to be a readily available experience to kosher-keepers in the Northeast. Montage Mountain features 25 different trails to satisfy everyone from beginners to the most advanced skiers. For the experts, the 2nd steepest double black diamond in the Northeast is a proud feature of the mountain. Their mid-week rates include the free rental of skis or a snowboard. Snowtubing and lessons are available for the less adventuresome in your group, or for those who want to relax with the kids or brush up on their skills. Night skiing is also available for those who want to get in a few more runs after mincha and maariv!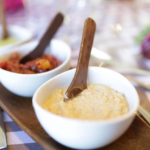 Throughout the Winter, hot kosher food is available right in the ski lodge at a special concession area, with soups, salads, hot mains, desserts and even sushi. Lunch and dinner takeout and delivery are also available, even through to Kalahari Resort, with both dairy and meaty choices. The kosher community in Scranton has been built up tremendously over the years, and for minyanim choices, there are now four shuls in Scranton, including a yeshiva.
This makes the whole experience so easy that the only challenge you will face besides whether to order dairy or meat after your invigorating day on the slopes will be which skirt to ski in the next day.
For more on their available discounts and special Yeshiva Week offers, contact them here.
If you found this content meaningful and want to help further our mission through our Keter, Makom, and Tikun branches, please consider becoming a Change Maker today.
If you found this content meaningful and want to help further our mission through our Keter, Makom, and Tikun branches, please consider becoming a Change Maker today.