Several months ago, my husband and I started thinking about where to go away at the end of the summer. Last August we visited Boston and took in lots of Revolutionary history. So it seemed like learning about the Southern Colonies as well as the Civil War was the next logical step, and Charleston, South Carolina seemed like the place to do it!
I want my kids to know that the world is larger than New York, Miami, Israel and Los Angeles and that the luxury of growing up with numerous kosher options does not exist in much of the world. And not everyone looks like them and talks like them. (In fact, most people don't!) We were actually surprised at how much kosher food there was in a Southern state without too many observant Jews. Here is a list, not only of the kosher spots you'll find in Charleston, but also some important details to keep in mind about these restaurants.
Hotel: Our hotel offered a free continental breakfast in the room (hello, Southern hospitality!). There were very few things we were able to eat – they brought us milk, juice, coffee and uncut fruit, but when I was speaking to a staff member, he told me if they had known we were kosher, they would have arranged to have kosher food brought in with the local kosher caterer, Dining In. We actually didn't end up using this caterer (there were so many other options!), but it made me realize that it's always important for a kosher traveler staying in a nicer hotel in a city with kosher food to find out if the hotel will accommodate them in any way.
Breakfast: OK – we'll call it second breakfast. My kids are like Hobbits these days. After eating first breakfast in the hotel room, we made our way to King Street Cookies – a cute little cookie shop with dozens of different cookies every day, as well as ice-cream and slushies, pastries, croissants, and all sorts of coffees.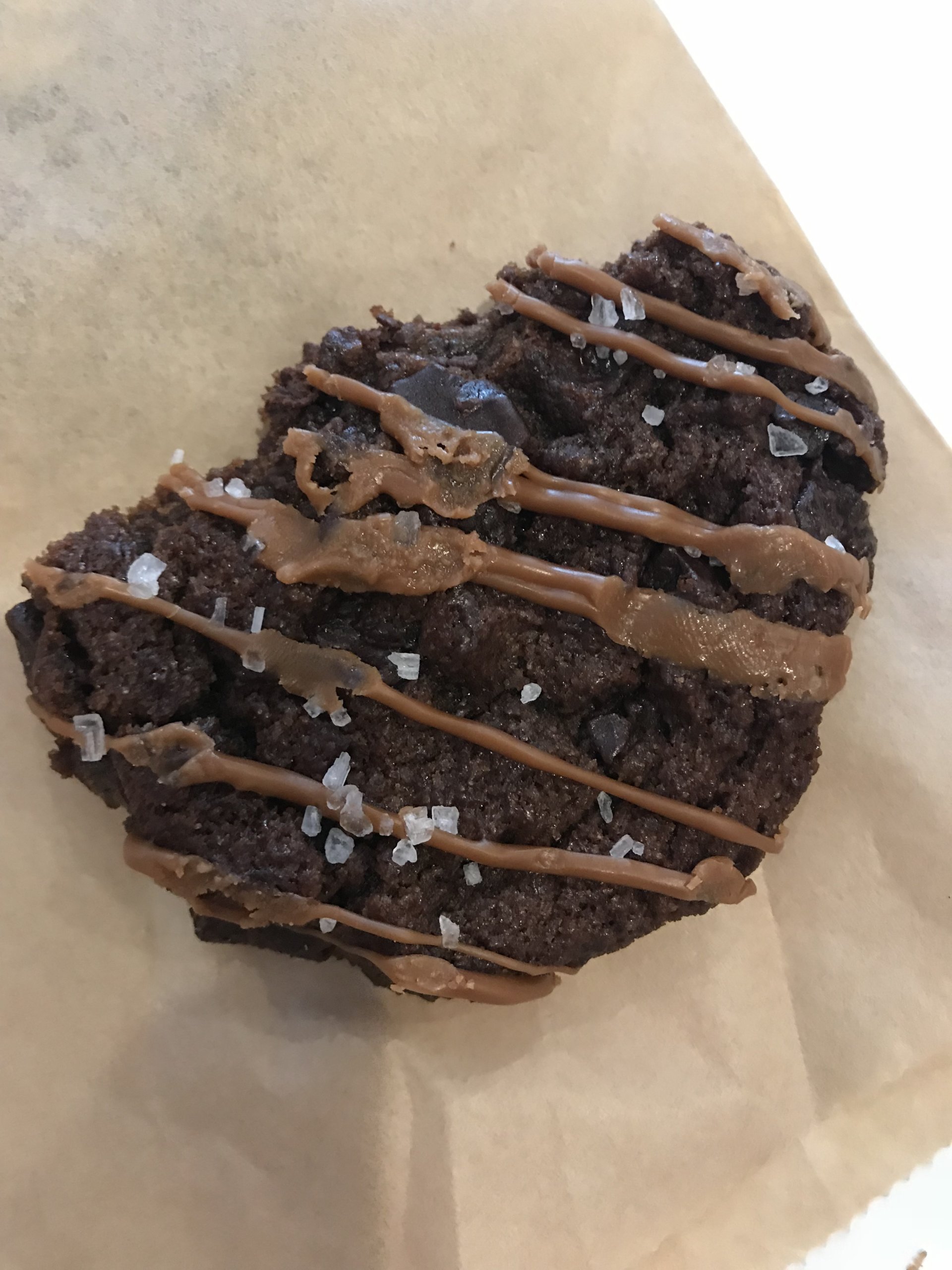 In the morning, they serve bagels with cream cheese and eggs. BUT – this is not New York, people. They make like 9 bagels the entire day. And they only make eggs until 11AM. So if you want kosher bagels and eggs for breakfast when you visit Charleston, #1: Call up ahead of time to reserve your bagels and #2: Make sure to get there by 11 and even let them know on the phone you'd like to have eggs when you come in.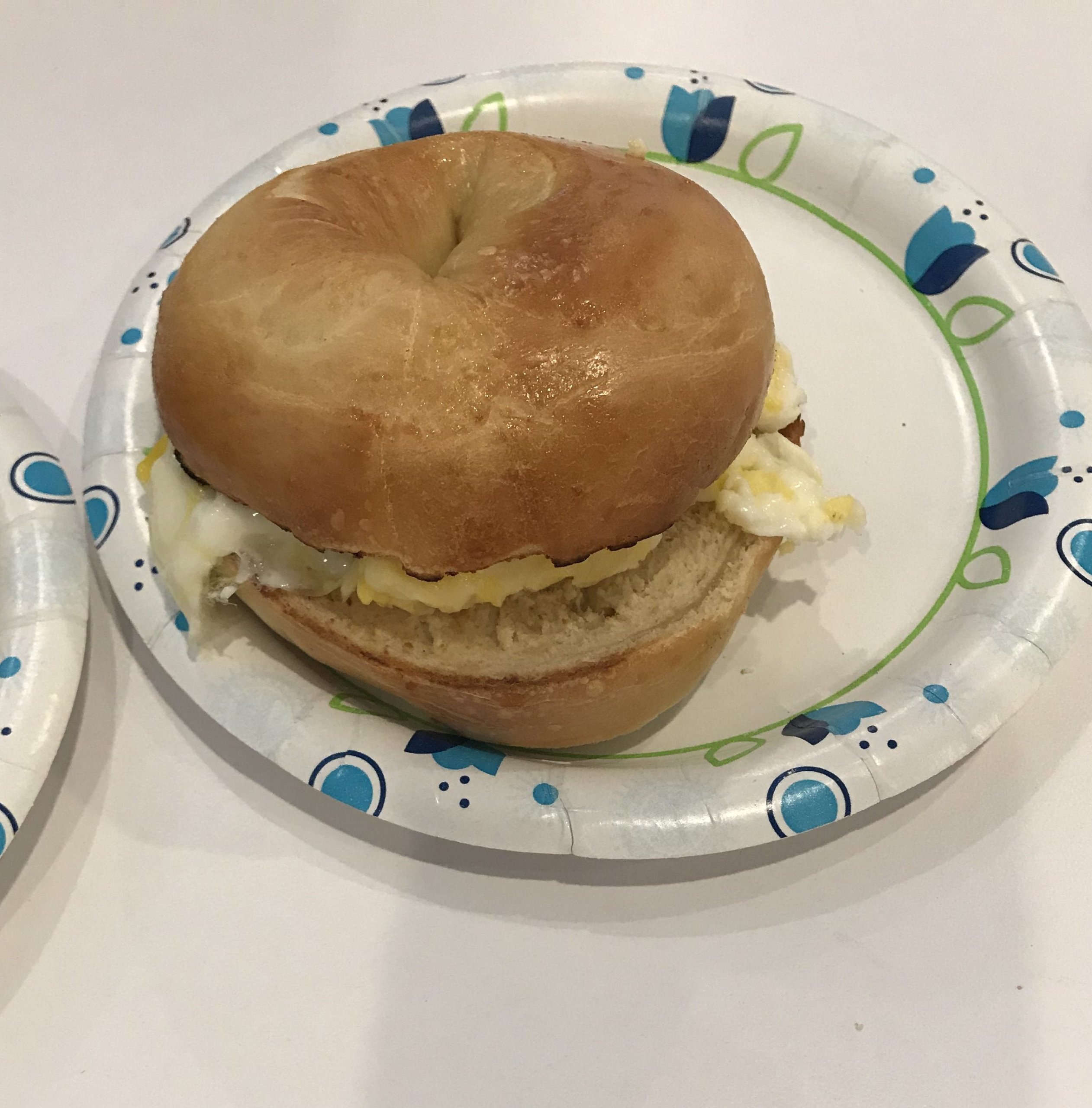 The bagels are not very large, so be prepared to order a few extra for the family. But they are very tasty and my kids are not great eaters and everyone did well there. Because the streets of Charleston are full of non-kosher candy shops and cookie shops and all sorts of tref delights, it's pretty neat to have an entire store dedicated to cookies that are all kosher. My favorite was the salted caramel, but it was pretty fun experimenting with new flavors each day. They even have dairy-free and gluten-free options, so as long as your family loves cookies (how could they not?!), this place is for you!
Meat Lunch/Dinner during the entire year: You'd probably never expect to get kosher food at a seafood restaurant, and probably in every other city in the world, you'd be right! But in Charleston, a man named Eli Hyman, a lovely yid and Charleston native who owns Hyman's Seafood, worked out a deal with the local Chabad, where the Chabad does the cooking and the double wrapping, and Eli serves the food to any kosher customer – either to eat in or take out. And since Eli is such a mitzvah guy, 100% of the proceeds go to the Chabad!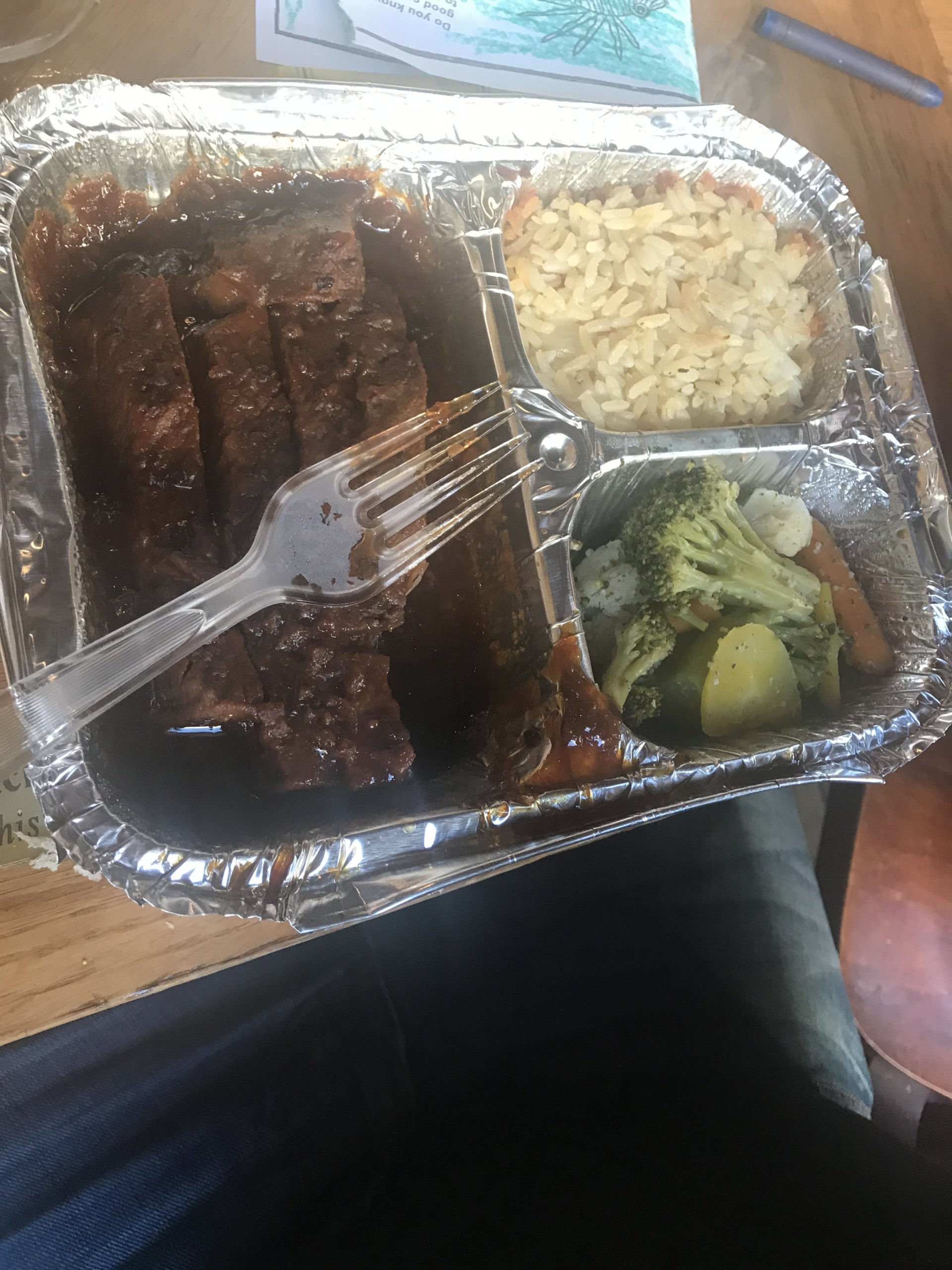 Eli is a very personable restauranteur and will visit your table and give you a "Shalom Aleichem" and "Betayavon." You will also find teachings of Rav Yisrael Salanter on a card on the table as you await your food. Eli noted that the food tastes better than it looks. The presentation is a tin dish, but the food was delish! They serve mevushal wine, challah (from Dining In), matza ball soup and an array of entrees including: chicken, brisket, salmon, meatballs, and stuffed cabbage. All the mains come with rice and veggies. We had everything except the salmon, but it was all excellent. Please note – the food is all frozen awaiting kosher customers, so you should call in your order 45 minutes before you arrive, so that you don't have to wait unnecessarily long. (We learned this the hard way!)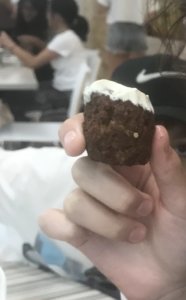 Dairy/Vegan Lunch/Dinner – weekdays during the school year: As we've already established, kosher in Charleston is not like it is in other major cities. Somehow, in a place with very few kosher-eating Jews, they were able to establish a dairy restaurant in College of Charleston, called Marty's Place. I ate there a few years ago when I spoke in Charleston. The food is delicious and fresh, but the menu changes frequently and is not online, and if you have picky kid eaters, you might walk into the restaurant and panic as you can't imagine them eating anything. Fortunately, hunger prevailed and my kids got bolder in their willingness to try new things. We got a spinach pesto pasta with garlic bread, a vegan BLT, a Mexican bowl with guacamole, beans, rice, salsa, cheese and sour cream and a Asian style bowl with bok choy and kimchi.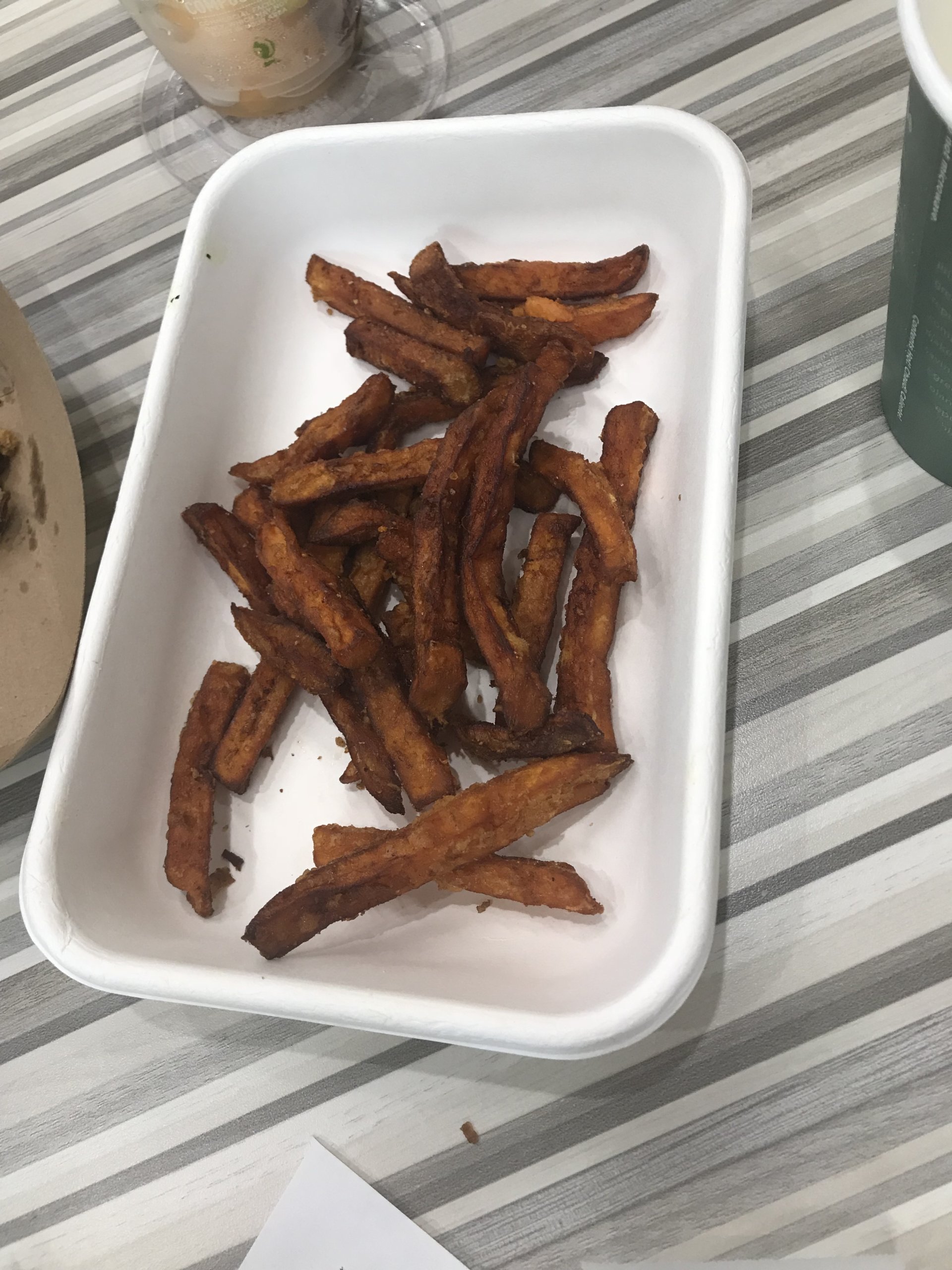 Every main came with a side, including sweet potato fries, veggies, fruit cup, or falafel balls with tahini. After our rough beginning, I had several children request to come back to Marty's Place a second time. Which is the highest marks in kid voting. Please note – this place is not open on weekends OR when college is in recess. So check their schedule before you visit.
Kosher food in grocery stores:  In Charleston, there is a Publix with kosher meat and cheese as well as a Trader Joe's with frozen meat. But even the Harris Teeter grocery store smack in the middle of town had SO many kosher products. In fact, even once we headed deeper south to our beach house and found a Publix there, so many bakery items were kosher and they had both a "Jewish shelf" and an "International" section of the frozen food with kosher soups, blintzes, kugels and more! So yes – having these restaurants and access to meat and cheese in stores that carry them are amazing, but fortunate we are to be living in a time and place – no matter how far off the beaten path you go – where there are so many options for observant Jews. It was a fine lesson for us to impart on our children, as we finished up our history tour
Here are the specific stores with kosher food:
Food Lion
2144 Savannah Highway
Carries a variety of fresh beef, chicken, turkey and cured meats.  They also have a Chalav Yisrael dairy section as well as frozen, dry goods and kosher wine.
Trader Joe's
401 Johnnie Dodds Blvd. Mount Pleasant, SC
Carries fresh OU kosher beef.  They usually have ground beef, beef for stew and steak.  This store also carries kosher chicken and challahs.
Whole Foods
923 Houston Northcutt Blvd, Mount Pleasant, SC
Carries fresh OU chicken and turkey.  These include chicken breast fillets, ground chicken and ground turkey.  This store also carries challahs from Atlanta under the supervision of the Atlanta Kashrut Commission.
Publix
1401 Sam Rittenberg Blvd, Charleston, SC
They have a kosher section with Chalav Yisrael cheese, chicken, frozen meat and other frozen items.
If you found this content meaningful and want to help further our mission through our Keter, Makom, and Tikun branches, please consider becoming a Change Maker today.