Picture the perfect family vacation. The sun shining, the kids getting along, and whether you're on a beach, on a lake or in a city, there you are, schlepping your suitcases full of kosher food and cookware…right? Not anymore! Enter Veestro – a company that ships delicious fully-prepared, plant-based organic food (which are OK-certified!) to anywhere in the Continental U.S. (Gluten-free and soy-free options are available.) You and your family can choose from a variety of fresh (then frozen) hand-crafted meals for less than the cost of eating in a restaurant and have it delivered to straight to your hotel's door just in time for your arrival!
All you need to do is double-wrap each dish, and pop it into a microwave. Then suddenly any hotel, AirBnB or rental has the potential to become a gourmet kosher restaurant. Here is a list of 8 amazing U.S. cities which used to be difficult for the kosher traveler to see, but no longer are!
Grand Canyon, AZ
Hiking, rafting and enjoying the breathtaking wonder of the canyon itself are activities that most people have on their bucket list; it can now be on yours too. While Phoenix and the Scottsdale area have kosher food and a robust community, the Grand Canyon National Park area is not next door. Explore nearby Arches National Park or Moab, learn about cacti and desert wildlife or take a day trip to Sedona or Tucson, beautiful southwestern cities known for many things (but not kosher food!) That all changes now.
Park City, UT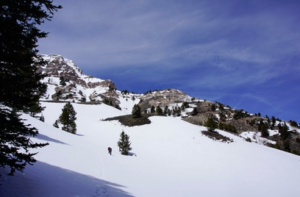 From the pristine slopes of Deer Valley and Park City resorts, skiiers and snowboarders of all levels will love the rustic small-town atmosphere and luxurious lodging available at Stein Erickson, or the mansions that dot the mountainside. While there used to be a kosher restaurant here, it is no longer open. The ability to enjoy this beautiful slice of nature, in any season, doesn't have to end there. With Veestro delivery and a microwave, fresh, hot kosher meals are a welcome greeting to guests coming in from the slopes.
Space Coast, FL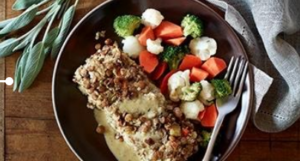 NASA's Kennedy Space Center is a fascinating place to explore, with many artifacts and tools in the space program available to see via tour. But the most interesting aspect of it all is the ability to see an actual rocket launch in-person. While Orlando is a doable drive, kosher options are very limited near the center. Chabad of the Space Coast is the local shul to Jewish NASA employees, and many who love the less-populated beaches on this part of the Florida coast. While the sights and parks of Orlando are always an option, they can pale in comparison to the incredibly real spectacle of a launch.
Cape Cod, MA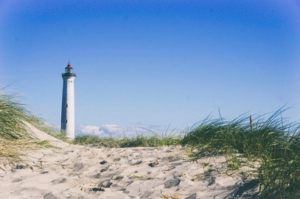 While the New York Jews went to the Catskills, this was the summertime resort for Jews from Massachusetts. Beautiful lighthouses dot the beaches and inns, bed and breakfasts and house rentals are all available. The Old King's Highway is also a sought-after place for leaf-peeping in the autumn. With summertime opportunities for boating, fishing and exploring nearby Nantucket, Martha's Vineyard and historic Boston, Cape Cod is a great place to be based at the center of it all. The Cape Cod Shul even has minyanim. Just avoid the clambakes, and you're all set.
Yellowstone, WY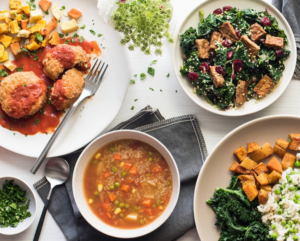 The most famous of all the National Parks, Yellowstone earns that title for good reason. Between the geysers (Old Faithful, anyone?), the hot springs (including the Grand Prism Spring) and the chance to explore the park into Idaho and Montana too, you can spot wolves, bears, bison, caribou and elk as well. While the closest Chabad is about an hour away in Jackson, kosher food has been harder to come by. Hiking and rafting are also popular options here, as the epitome of beautiful nature surrounds you. Lodges and hotels within and outside of the park give visitors abundant options.
Mackinac Island, MI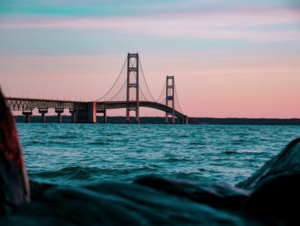 While some might remember this destination as the idyllic resort depicted in the film Somewhere in Time, this beautiful island with a quaint town that features gorgeous views has a no-car policy that truly does seem to bring it back in time. Situated between the "mitt" of Michigan and the Upper Peninsula, the sights to visit include an 1800's military fort and a well-loved art museum. Resorts abound in this traditional getaway for Chicago's elite. Bike, hike or take a carriage ride to see the sights.
Newport, RI and Mystic, CT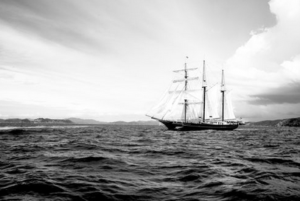 Between the storied history of turn-of-the-century Newport's mansions including The Breakers, the yacht-filled harbor and beachfront walks, this is a piece of old New England history not to miss. A short drive away is Mystic, CT, whose maritime interests include a famous aquarium, a beautiful seaport and museum, including the whaleship Charles W. Morgan, where your kids can live out their best pirate fantasies. While there is a Chabad presence nearby to both locations and some kosher options available at markets, the option to have fresh meals delivered makes it easier to enjoy the entire day out with family.
If you found this content meaningful and want to help further our mission through our Keter, Makom, and Tikun branches, please consider becoming a Change Maker today.