The Tri-State Area has been having a heatwave, and while many are staying in the safety of their air-conditioned house, we know better how to make the most of the sunshine! There is so much to explore, within just a few hours drive of New York City. Here are a few local (and a few less-local) road trips to inspire your summer vacation plans.
1. Stamford, Connecticut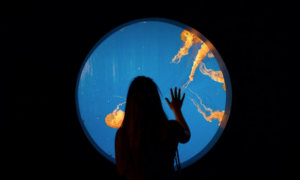 Just over an hour away, along the scenic Connecticut coastline, lies a kosher haven with many activities for all ages. Six Thirteen (upscale dining), Soosh (only the best Sushi, of course!) and Navaratna (gourmet Indian food) are all worthy destinations for a fine kosher dining experience. Park your car on the high streets of nearby downtown Norwalk or Greenwich to take in some trendy shopping. Get some culture at Shakespeare on the Green, pet some Rays and Nurse Sharks at the Maritime Aquarium, take a ferry to Great Captain's Island or explore the Bartlett Arboretum and Gardens.
2. Deal, New Jersey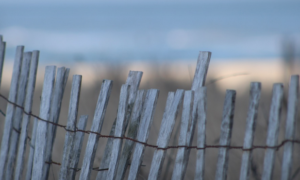 Less than an hour and a half away, Deal is a beachside paradise for Orthodox Jews. From a stunning mikvah and bustling minyanim, to a wide variety of kosher delights, the gorgeous mansions, sand and surf are simply the icing on the cake. The Butchers' is a beautiful steakhouse that boasts a huge patio, and Down to Earth is vegetarian heaven. While many Brooklynites migrate here for the summer months, there are still plenty of overnight spaces available if you book now. Don't miss Urban Pops' annual stand for fresh artisinal popsicles to enjoy as you stroll Asbury Park's boardwalk, get a massage at Ocean Place's spa or collect seashells on the sand.
3. Philadelphia, Pennsylvania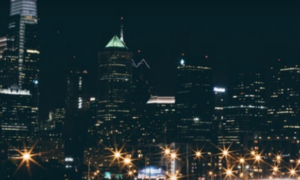 Just over two hours away, the City of Brotherly Love has so much to offer the kosher traveler. From the hot new opening of C&R Tavern, to falafel-so-good-you'll-think-you're-in-Israel at Mama's Vegetarian, there are delicious bites to be had across the city. For activities, drink in the rich Revolutionary history with visits to Independence Hall and the Liberty Bell. Museums not-to-be-missed include the Franklin Institute (a great place to cool down on a hot day), the Please Touch Museum, the Philadelphia Art Museum (run up the steps just like Rocky!) or take in a Phillies game with your phavorite phanatic.
4. Catskills Region, New York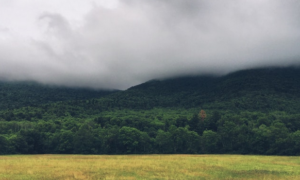 At two and a half hours away, this definitive Brooklyn summer haven is a must on any list of Kosher getaways. Whether you've been going to the bungalow colony every summer since you were little, or even if this is your first time, here are some new things to do, and better yet, what to eat! Let your car be your haven on the beautiful drive upstate and once there to zip between activities. Get out onto a lake in a boat or jetski, hike gorgeous trails and check out the local entertainment via community message boards. With over 30 establishments between South Fallsburg, Monticello, Liberty, Woodbourne, Bloomingburg and Woodridge, you can easily have a different cuisine (Prime Steak, Simply Sushi or incredible Pizza) and treat (hello, Sprinkles ice cream!) every night of your stay.
5. Boston, Massachutesetts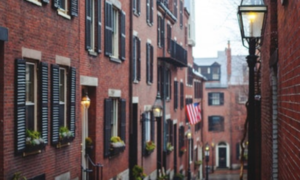 You can "Pahk Ya Cah in Havard Yahd" or anywhere else along Boston's storied streets to take in the sights, both historical and modern. Just about four hours out of Brooklyn, enjoy the scenery enroute and then start with an early lunch. Milk Street Cafe can print your message on your latte while you decide whether to see the Museum of Fine Arts, The Whydah Pirate Museum and Boston Tea Party ships, shop Faneuil Hall or see storied Fenway Park. Drive out onto the Cape, or ferry to the Vineyard for a truly classic New England summer experience. Other great Boston kosher options include Cold Press Juice, Rami's or Cafe Eilat for authentic Israeli cuisine.
6. Niagara Falls, Ontario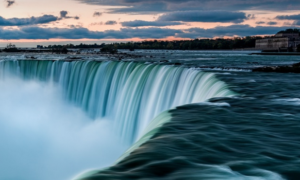 Seven hours Northwest of Brooklyn lies one of the greatest natural wonders of the world. If you've never seen Niagara Falls, a roadtrip with family or friends with an overnight stay gives you no excuse! Pack a picnic for the drive and when you arrive, head to one of Niagara's closest neighbors, Buffalo New York. The city's kosher offerings such as Nissan's Deli, Tops' Bakery or the JCC Cafe are sure to satiate. Explore local Frank Lloyd Wright architecture, the Buffalo Zoo or the Buffalo Museum of Science. Order a pizza from Saranac Kosher Italian Pizza to your hotel and take a drive to Yo Betty Frozen Yogurt for a sweet night. The next day, enjoy the falls from the Canadian side (don't forget your passport!) and take a tour boat below for the complete experience. Get some take out from one of the Chabad Jewish Welcome Center's two kosher restaurants (Dairy – Top Nosh & Meat – Taste) for the fresh-air-filled ride home.
Need a car to get you there? Try the buzzed-about new car sharing service Reach Now! With a great selection of BMW and MINI rentals to choose from (and just .41 cents per minute), you can get out of town or even out of state by the minute, hour or day. Download the ReachNow App, use it to find a car and reserve for up to 30 minutes at no charge. You'll find cars throughout a 26 mile stretch of Brooklyn. When you are done driving leave it in any legal parking spot within the Brooklyn Home Area. Affordable day rates let you go farther. Prices are reduced the more days you use the car: 5 days for only $350, EZ Pass and tolls included for a limited time. Enjoy the trip!
This is a sponsored post. To sponsor a post, please contact info@jewinthecity.com.
If you found this content meaningful and want to help further our mission through our Keter, Makom, and Tikun branches, please consider becoming a Change Maker today.