We've all heard of baseball legends Hank Greenberg and Sandy Koufax not playing the World Series on Yom Kippur. More recently, LA Dodger Shawn Green sat out on the holiest day of the Jewish year. Despite the famous joke from "Airplane" about the lack of Jewish athletes in history, there are actually hundreds of Jewish athletes who have made their mark on the world of sports. But how about the ones who have had to balance their commitment to Jewish observance with their passion for athletics?
We recently profiled Orthodox Jewish All Stars Tamir Goodman and Estee Ackerman. Here are some of our other favorite Orthodox Jewish athletes from recent years:
Dmitry Salita – Boxing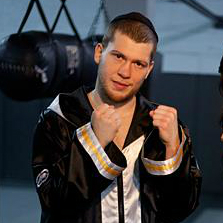 This Ukrainian World Title challenger in the light welterweight division was raised in New York. Salita is known for his outspoken love of Torah and Mitzvos, particularly Shabbos. He has famously said "Anyone who wants a good whuppin' from me is just going to have to wait until sundown." In 2005 Salita won the North American Boxing Association Light Welterweight championship.
Naama Shafir – Basketball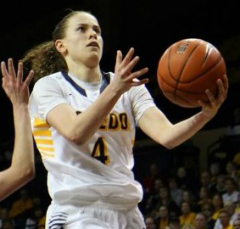 With a shared commitment to both her Orthodox faith and her athletic career, Shafir has had to overcome challenges that most basketball players never face. From walking to practices held on Shabbat to having to alter her uniforms for modesty (or fight for the right to dress more modestly than her teammates), Shafir is as impressive a force on the court as she is off it. A former star player for Toledo Rockets, she now plays professionally in Israel.
Naomi Kutin – Powerlifting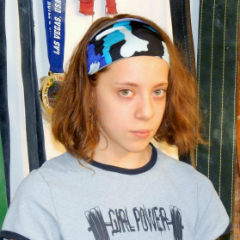 This rising sophomore at Maayanot High School in North Jersey broke the world record for lifting three times her body weight as a mere 9-year-old! An outspoken advocate for women in sports and Orthodox Jewish girls achieving their dreams, she has been featured on Yahoo and CBS, among other news outlets and is the subject of the documentary "Supergirl." She is considered to be one of the strongest women in the world of her weight class.
Yuri Forman – Boxing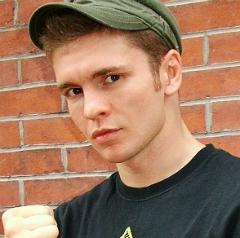 Originally from Belarus, this former WBA super welterweight champion is also a rabbi. Foreman lived and fought in Israel and became the country's first Boxing champion. He is the first Orthodox Jewish world title holder since Barney Ross in 1935. Foreman studies with Rabbi DovBer Pinson at the IYYUN institute and trains in a gym in Brooklyn, where he lives with his boxer wife and children.
Amalya Knapp – Gymnastics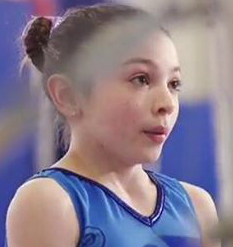 12-year-old Teaneck resident Knapp has loved gymnastics since age 2 and currently practices 5 days a week and 4 hours a day. Having received medals at Regionals since age 7, she has been nationally ranked for the past few years, all while balancing a dual curriculum at Rosenbaum Yeshiva of North Jersey. While she did not make this year's Olympic team, her sights are set on the 2020 Tokyo Olympics as she continues to train while honoring Shabbos.
Sarah Avraham – Muay Thai Kickboxing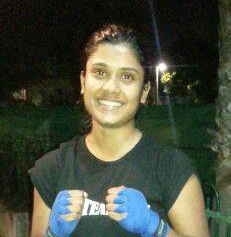 An Indian-born Christian, her parents were close with Rabbi Gavriel and Rivka Holtzberg z"l, the Chabad Shluchim to Mumbai. In the aftermath of the 2008 attack that killed the Holtzbergs, Avraham's family converted to Judaism and made aliyah to Israel. Soon afterwards, she started Kickboxing and won the 2012 Israeli Championship and the 2014 World Championship, all while volunteer firefighting in Kiryat Arba where she lives. She praises Hashem on her Facebook page, "I'm so [grateful] to G-d for giving me the chance to do what I love doing so much, I feel so blessed… He is the one that gives me strength and keeps me going!"
Dalia Rivkin – Figure Skating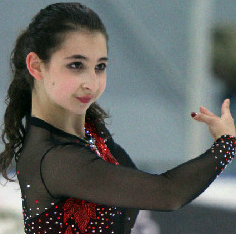 This Teaneck, NJ Figure Skater was the 2012 North Atlantic Intermediate Ladies Figure Skating Champion, won the 2012 Mid Atlantic Novice and the 2013 North Atlantic Novice Free Skate Championship. At age 13, she had achieved the hard-to-accomplish Triple Lutz, and has thanked the local skating clubs to work to accommodate her Sabbath-observant schedule.
Aaron Liberman – Basketball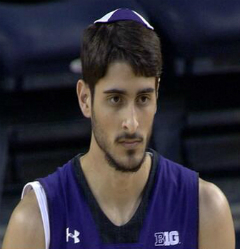 The third ever-known practicing Orthodox Jew to play Division I basketball in NCAA history, 6-foot-10 Liberman has played at Northwestern, Tulane and now is a junior at Brandeis University. With his schools' supplying custom-made yarmulkes to match his uniforms, Liberman is hard to miss on the court. Liberman was the first Big Ten player to wear a kippa during a game, and the first to wear tzitzis, clearly visible under his jersey. Liberman knows that he is a role model for young Jewish kids and tries to live up to that title.
If you found this content meaningful and want to help further our mission through our Keter, Makom, and Tikun branches, please consider becoming a Change Maker today.