Sunday night, as I lit the first candle of the Menorah, I thought about my personal journey of performing this incredible commandment with pride and joy.
My story begins in 1982 in Odessa, Ukraine, which at the time was controlled by the Soviet Union. I was raised in a traditional Soviet family at a time when Jewish infrastructure was non-existent. Many of the local Jews connected with their Judaism through their support of Israel. When Israel was victorious over its adversaries we celebrated, and vice versa.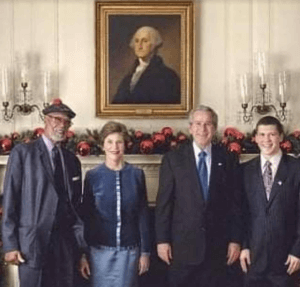 For that reason, my family immigrated to the United States. It was here that I got exposed to two influences that would have a tremendous impact on my life, Judaism and boxing. To give a little perspective on my upbringing, the first time I saw a Jewish person openly walk down the street was in Brooklyn. I saw a different world in which certain blocks shut down for the Sabbath, kosher stores, Yeshivas, an incredible fantasy that as a Jew from the Soviet Union I could never imagine could exist. Several years later I joined the Starret City Boxing Club, an unusual place for someone of my background. Immediately I felt a certain sense of belonging. I quickly caught the eye of Jimmy O'Pharrow, the director of the club, an older gentleman from the African American community. Jimmy O, as he is known in the boxing community, not only taught me how to throw a jab and a right hand but possibly even more importantly, he taught me many life lessons. He taught me respect, personal responsibility and the value of proper leadership. He took me to halls in New York City where he was not allowed to go in the front door when he was competing in a boxing tournament but had to go through the back door because of the color of his skin.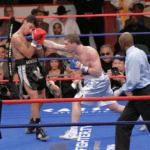 I drew a parallel to my father who faced similar challenges on the other side of the globe. He was denied acceptance into top universities even though he had excellent grades because his passport said "Evrey" (Jewish). I immediately recognized the painful similarities and was further encouraged by the lessons that Jimmy O taught me.
A few years later, I walked into Chabad of Flatbush and once again felt a strong sense of inspiration and belonging. I did not know much about Judaism but I knew the simple, peaceful feeling of harmony that I felt in my heart. With the help of Rabbi Zalman Liberow I started to learn about Judaism, my heritage, and the miracle of Chanukah.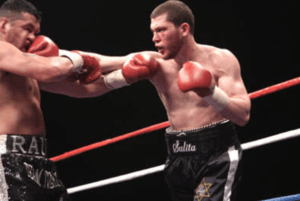 For years, I boxed Monday through Friday to the beats of Hot 97, sweating, aching and sometimes bleeding for victory. I always believed that my day would come and that I would have a chance to represent myself and do my best to illuminate my surroundings through my talent of boxing. I am grateful that I had the leaders and mentors like Rabbi Zalman and Jimmy O that supported me in my potentially career-ending decision to not box on Shabbos at the age of 18 before the finals of the US Nationals. It was the most important tournament in my career but it worked out because the tournament time was changed and I won. That was my "it moment", the reason why my family immigrated to the United States of America for freedom. I realized that making that decision and staying true to my roots was only going to help me and wasn't going to stand in my way of progress. After that tournament, I had the great privilege to pursue my dream, win several titles, box on television and have many memorable moments along the way.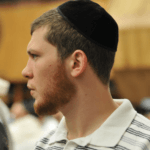 My Rabbi taught me that we all have unique talents and challenges and are placed in a part of the world that is just for us to light, inspire and transform for the better. My Chanukah wish is that we all keep increasing in light with inspiration, growth and gratitude for having our part in making this world a better place.
If you found this content meaningful and want to help further our mission through our Keter, Makom, and Tikun branches, please consider becoming a Change Maker today.