---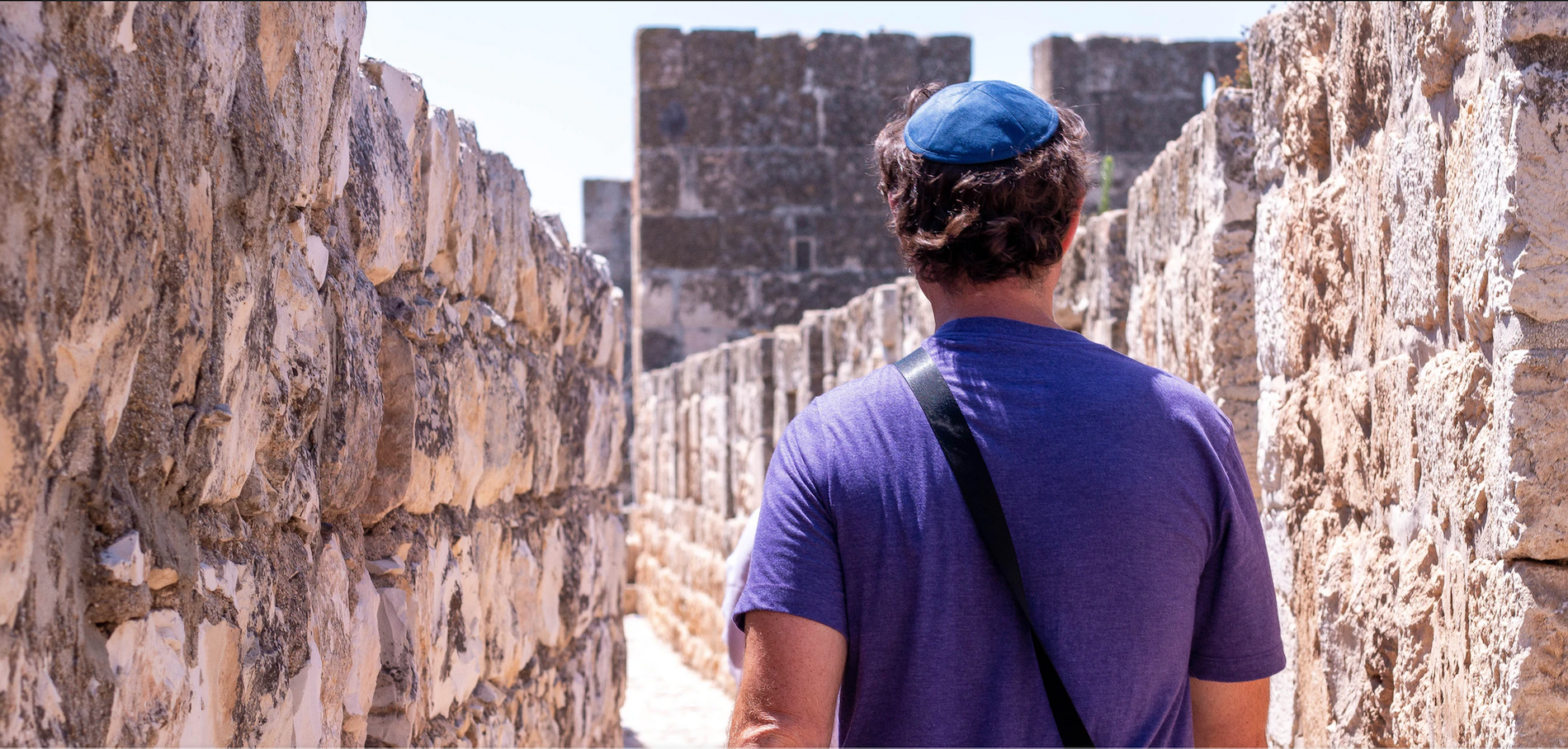 How Social Distancing Can Bring a New Level of Togetherness
With the spread of Coronavirus, we are all being asked to work from home, cancel all mass events, avoid physical contact with others: to separate. As Jews, we know that when we separate, it is in order to reconnect on a deeper, more spiritual level. We distance in order to be able to come together in a more beautiful, holier way.
Take Shabbos for example: Shabbos is a distancing from the physical world in order to have the time and space to connect spiritually and to remember what is most meaningful about life. The laws around niddah also are rooted in this idea: a husband and a wife are physically separated for twelve days each month in order to reunite on a more incredible level, and in order to build the muscle of showing love, affection, closeness, care in ways that aren't about physical touch.
Before a Jewish wedding, the couple doesn't see each other for a week in order to then come together for a really heightened, emotional moment at the bedekin (veiling), the first look so to speak. Under the chuppah, the chassan (groom) puts the ring on the kalla's (bride's) finger and says harei at mekudeshet li... "Behold, (with this ring), you are holy and separated to me." The husband is saying you are exclusive to me, and we are separate and apart from the rest of the world; there are boundaries between us and the world, there is so much that is only between us. Mekudeshet (separate) shares a root with the word kadosh (holy): to achieve holiness we need separation.
And with this virus spread too, let's try to see it as an opportunity to get closer to others in non-physical ways. Today, I had friends checking in with me over text asking about my very average cold — I was so appreciative for this heightened awareness to the health of others and felt so close to them for taking the time to reach out.
Jewish communities are doing this everywhere. I read that a shul in Harlem is doing a video check-in call before this coming Shabbat, to see how community members are doing. A Riverdale shul organized a system by which people outside of quarantine can sign up to drop off food/necessities to people in quarantine. These are all examples of non-physical, deep connection.
We learn from Purim that unity is crucial in order to defeat our greatest threats, and we learn from our mitzvot that unity does not always need to be physical. Let's find new ways to stay in touch, new ways to show our love for each other even when we can't hug, new ways to have a community even when there's not an in-person kiddush. May this time of separation allow us to come together and reunite very soon in person, in good health, with a greater appreciation, awareness, sensitivity, love than we had before.
May social distancing truly bring us a new level of togetherness!
Want more great content like this delivered to your inbox? Sign up for our weekly newsletter here:
Anna Boltyanskiy is originally from Moscow, Russia, but grew up in Queens, NY in a beautiful, loving home. Even though her family wasn't able to practice Judaism for generations in Russia, her parents still wanted her to have a Jewish connection and sent her to a Reform Hebrew school. In college, she found a deeper connection to Judaism through attending Chabad Shabbos dinners and Meor classes, and traveling with Meor to Israel and to Poland. These were foundational steps in her Baal Teshuva journey. She now lives with her husband on the Upper West Side of Manhattan, where they are part of a vibrant Orthodox community. They enjoy hosting Shabbos meals, and continuing to grow and learn through Meor Manhattan classes and other programming. Anna also organizes a women's Rosh Chodesh group to learn about the special meaning of each month and the power of the holidays within it. In her professional life, Anna practices law at a Midtown law firm.