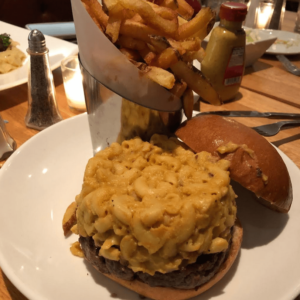 While Mr. Broadway has been a standby of kosher excellence in Midtown Manhattan for many years, its recent renovation, of both its physical space and its menu provide a surprisingly chic experience, sure to please the pickiest people in your party. From its updated take on the deli experience (house-made garlicky pickles served in au courant glass jars, kosher charcuterie platters and "cheeze" burgers created with a blend of nutritional yeast and nuts), to its robust sushi bar and cozy candelit booths, there is a flavor and vibe here to suit everything from business meetings, to family reunions, to romantic dates.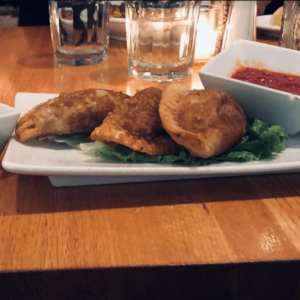 The restaurant's Chinese menu has less options than it used to, but still showcases gourmet takes on guest favorites. The update that pleased the most was the Latin take on the dumpling. Empanadas were crispy and steaming, served with fresh guacamole, salsa, and by request, sweet chili sauce on the side.
The trio of sliders are an appetizer standard, but make for a satisfying light dinner or child's meal, especially with the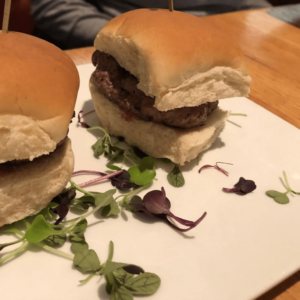 addition of house-cut fries. More impressive still are the restaurant's pseudo-treif "cheese" burgers, particularly the trendy take on the mac-and-cheese hamburger combination. One of the heartiest meals the restaurant offers, this flavor combination is sure to wow fans of both foods.
On the lighter side, the generously-portioned salmon entree is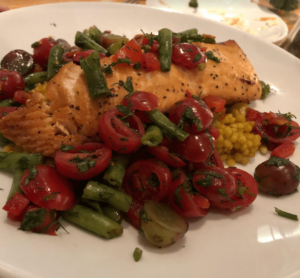 broiled to perfection on the outside and not overcooked inside. Served with a salsa of grape tomatoes and green beans, the flavor combination was surprisingly delightful. Marinated and served over a bed of couscous, the fish was crispy and served hot. Substitutions can be made for quinoa or baked sweet potatoes as well, which are as warm and sweet as any dessert.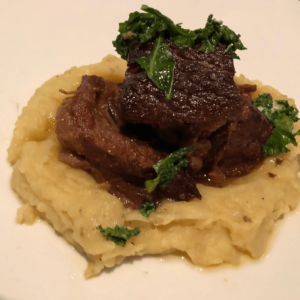 The short ribs are an exceptional take on the beef entree, as they are mouth-meltingly soft and prepared with an intense flavor that is free of sauce. Typically served on a bed of polenta with freshly sauteed greens, the dish is also delicious on a bed of mashed potatoes, provided graciously over a possible wheat allergy.
Salads at Mr. Broadway are filled with flavorful and fresh ingredients (roasted fresh cauliflower and chickpeas, radishes, pumpkin seeds and quinoa), and the restaurant is quite accommodating to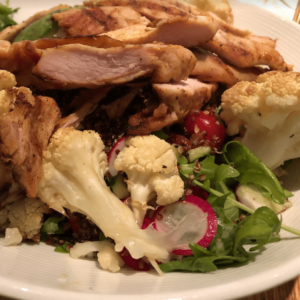 changes and substitutions. There is even a link on the menu to describe the gluten free and vegan options in explicit detail, an addition that would be welcome at restaurants anywhere. Servers were knowledgeable beyond this and quite helpful when it came to dietary restrictions.
For dessert, the warm chocolate cake is a standard, but pleasing to anyone requiring a sweet taste at the end of their meal.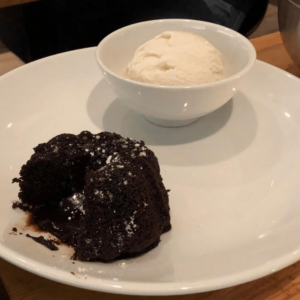 Central to the theatre district and all transportation, Mr. Broadway is far more than a convenient place to meet: it might just become your new go-to spot.
If you found this content meaningful and want to help further our mission through our Keter, Makom, and Tikun branches, please consider becoming a Change Maker today.