It's a longstanding joke that becomes less funny during the annual dairy celebration that is Shavuos: Jews and milk products don't get along. But whether you're lactose intolerant, vegan, paleo or just looking to have your (cheese) cake and eat it too (after a meaty yom tov meal), having faux-dairy options that are kosher and easy-to-find are a boon. Whether for Shavuos, Chanukah or year-round, here are some dairy-free finds that are sure to enhance your menu.
Cheezy Mac by Daiya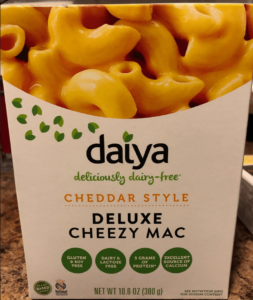 Daiya has been in the dairy-free game for a while, and are known for their authentic cream-cheese, block, sliced and shredded cheese alternatives (hello, vegan provolone blocks and swiss slices for your ruben sandwich). Something they do exceptionally well though, that could easily be a side dish at your seuda, is their gluten free, dairy-free Cheezy Mac. Here is the solution to feeding hungry kids who demand mac and cheese during your fleishig meal, or else provides an allergy-friendly option to welcome at your pasta bar.
Mediterranean Nut Cheese by Treeline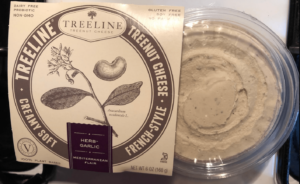 Cheese boards are all the rage on Instagram and at parties and celebrations everywhere. So who says they actually have to be made with dairy? This spreadable nut cheese has a velvety texture and is packed with garlicky flavor. It is delicious on crackers, with grapes or even in sandwiches. Also available in scallion herb, this ups your presentation game impressively for non-dairy gatherings.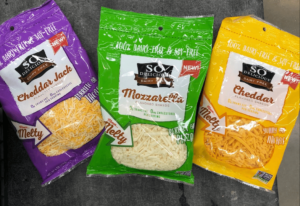 Cheese Shreds by So Delicious
Did somebody say tacos? Maybe burritos, or how about quesadillas? This melty, stretchy cheese is not only your new go-to when making meaty tacos and "treif-style" pizzas, but it is so addictively savory, it may tempt you to ditch the dairy altogether. Bake it plain on a cookie sheet at 350 for 15 minutes and break it into cheesy crackers to crumble on salad, or use with fresh veggies and basil leaves to create DIY pizzas for a melaveh malka that starts soon after Shabbos.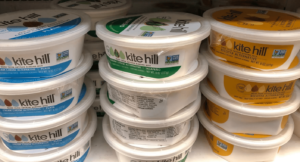 Cream Cheese and Ricotta Style Spreads by Kite Hill
Meaty lasagna just got real with this vegan ricotta cheese. Not just for cheese boards or cheesecake, now you can stuff your shells, create all kinds of creamy desserts or simply spread it on fruit and challah for a delectable dairy-free treat. The flavorful cream cheeses (including in everything bagel spice flavor) will amp up your breakfast game as well, whether your bagel is gluten free or glutinous!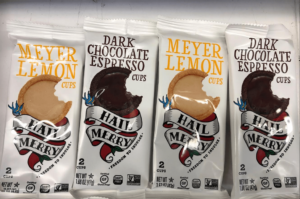 Vegan Mini Cups by Hail Merry
These adorable desserts may look like cheesecakes, but these creamy chocolate and lemon tarts are actually vegan, paleo and raw! Made with nuts, their crispy crusts and creamy interiors pack a small and satisfying (as well as nutritious) punch at the end of any meal. They also are available in Key Persian Lime, Chocolate Peanut Butter, Coconut Vanilla Creme, Sweet Potato Pie, Chocolate Almond Butter, Mint Chocolate and Dark Chocolate. They also make Bites, Tarts and Bars, so there is a texture and flavor for everyone.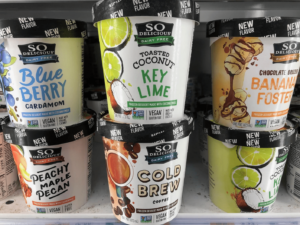 Ice Cream Pints by So Delicious
So Delicious has been in the parve ice cream business for a long time. So it's no wonder that they up the ante with their non-dairy ice cream innovations on a regular basis. With new gourmet flavors like Bananas Foster, Cold Brew Coffee, Blueberry Cardamom and Pecan Maple Peach, your sundae bar just got woke. Try it in a cone or a cup, serve it on gluten-free waffles or blend into shakes. We also highly recommend their other varieties of frozen mousse in flavors like Chocolate Chip, Mango Swirl, Strawberry Mousse, Salted Caramel, Peanut Butter, Cranberry Cherry and Lemon Swirl for an airy, whipped, lower-calorie take on parve ice cream.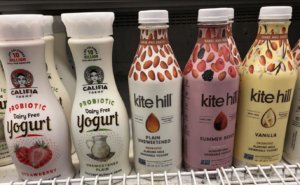 Non-Dairy Yogurt Drinks by Califia Farms and Kite Hill
Kefir has become all-the-rage in recent years, so its no surprise that the non-dairy industry has come along for the ride. With sweetened, flavored varieties as well as unsweetened plain ones, this shot of protein and probiotics is a welcome addition to your morning smoothie, breakfast bowl or Yom Tov beverage bar. Try the strawberry in a bowl with fresh berries and seeds on top for a visually-pleasing and highly-nutritious non-dairy treat.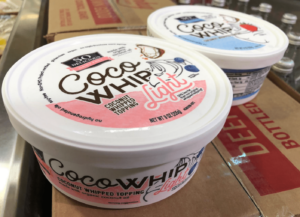 Coco Whip by So Delicious
Parve whipped cream can sometimes taste like the many chemicals it contains, and for those that are health-conscious, they avoid it at all costs. This alternative whip is made from coconuts and natural products. With its sweet-but-not-cloying flavor, you will want to serve it on the side of everything. Try it with fresh fruit after a heavy holiday meal, try it over iced coffee, dollop it onto individual tarts, slices of cake or servings of mousse. It is so creamy and satisfying that you'll never go back to the artificial whipped toppings again.
If you found this content meaningful and want to help further our mission through our Keter, Makom, and Tikun branches, please consider becoming a Change Maker today.