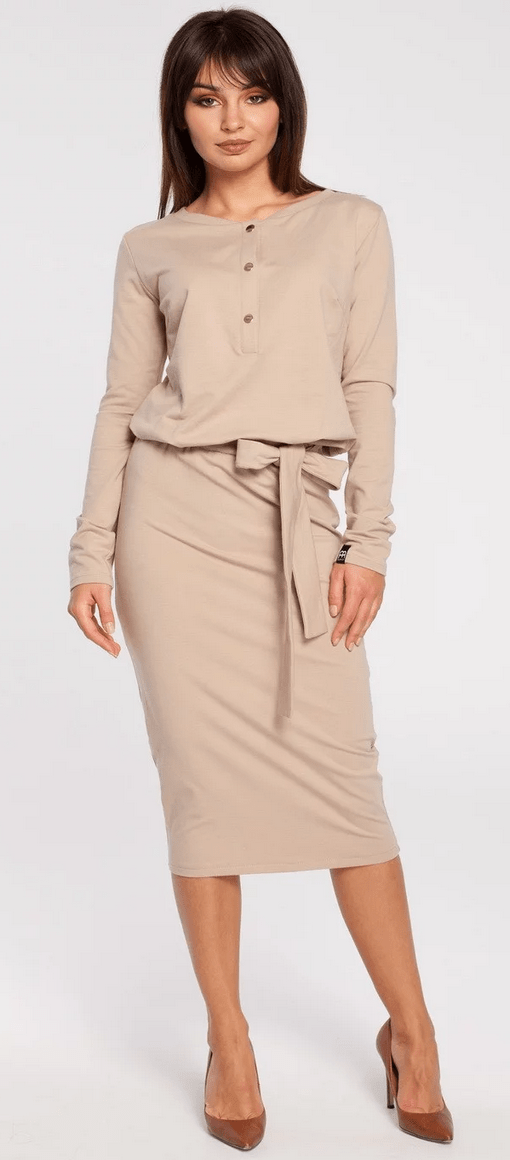 As we gear up to update our closets for Spring 2019, shopping is on our minds. Modest clothing ranges from the practical to the stylish, and our top Spring picks are no exception. We've curated some of the hottest trends for Spring, bringing the best modest dresses and skirts from the catwalk to your Yom Tov table. From head-to-toe neutrals, to scarf print inspiration, to checked and polka dotted patterns to the palest blue that's become the color of the season, here are this season's hottest modest finds.
HEAD TO TOE NEUTRALS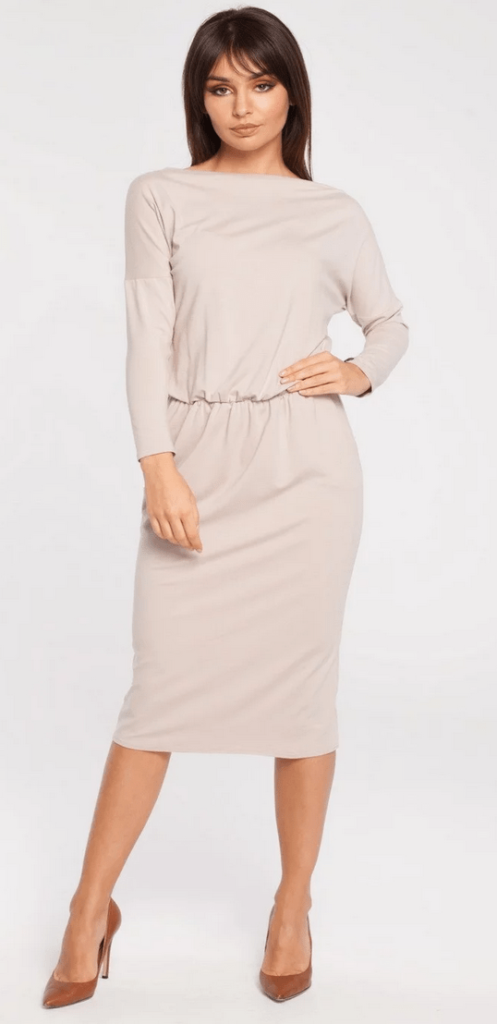 Put your black boots away and get out your "Kate Middleton" pumps, taupe ballet flats and camel suede booties. The classic Spring look of wearing head-to-toe neutrals is all about lightening up.
Going on a journey for your seder or otherwise? This midi dress with a waist tie pairs safari style with modern chic. The slightly blouson top and straight pencil skirt are flattering and a simple way to coordinate from head to toe.
This fitted dress with an elasticized waist is super soft and can pair easily with

all different kids of jewelry to great effect. The taupe base is a great backdrop for any color accents, if you want to try something in addition to the full-body neutrals look.
Short, sweet and to-the-point, this neutral stylish dress with kimono sleeves pairs structural interest with simple style. Pair it with a fabulous belt, cute booties and drop earrings for a look that's as darling as it is sophisticated.
SCARF PRINTS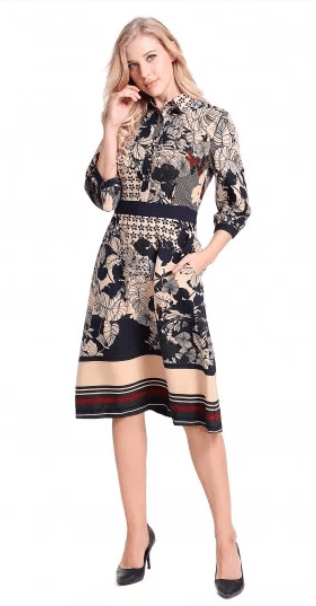 Not just for your tichel anymore, these scarf-inspired printed dresses bring color and flair straight from the runway to your Yom Tov table.
Inspired by the Gucci dress that is so popular now, check out this

modest shirtdress version of it. It's stylish enough for the Yom Tov table and works well for Shabbos and meetings too. Plus, it has pockets!
At the seder table, it's nice to relax in something that's comfortable but still brings style and flair to the table. This soft maxi dress fits the bill, and its Spring colors set a festive mood to celebrate both redemption and your hard work in getting there.

Here's a stunning scarf print top, whose soft lines and beautiful colors will take you from Yom Tov to Chol HaMoed by the beach or the hotel pool.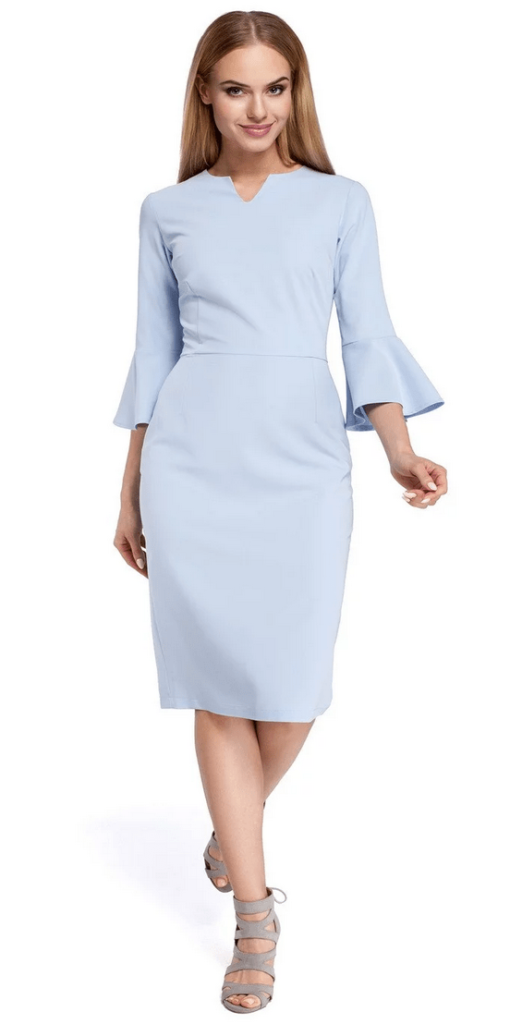 BEAUTIFUL BLUE
Pale shades of baby and sky blue are trending everywhere for Spring 2019. Whether used as details in bigger patterns, worked in with accessories or a major statement such as these items, this sweet shade is the perfect way to welcome blue skies and warmer days.
This flounce-sleeved dress is feminine, with a powerful modern edge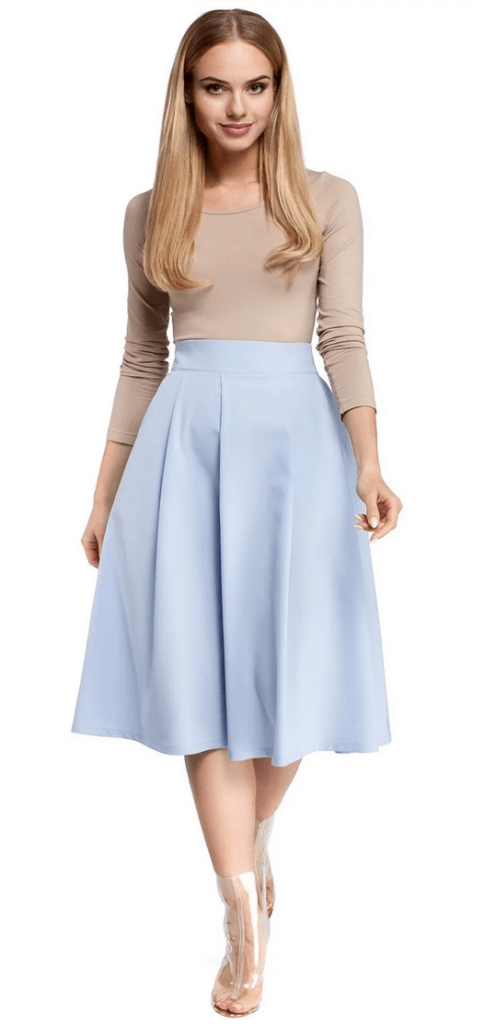 to it. The notched neckline is the ideal way to show off a contrasting shell or statement necklace. Pair it with heels for shul or flats at home and you'll have the perfect presentation for Spring.
Do you have a blouse or spy one here that you need the perfect skirt to pair with it? This light blue pleat flared skirt is a stunning way to welcome the season. This classic ballerina silhouette has a banded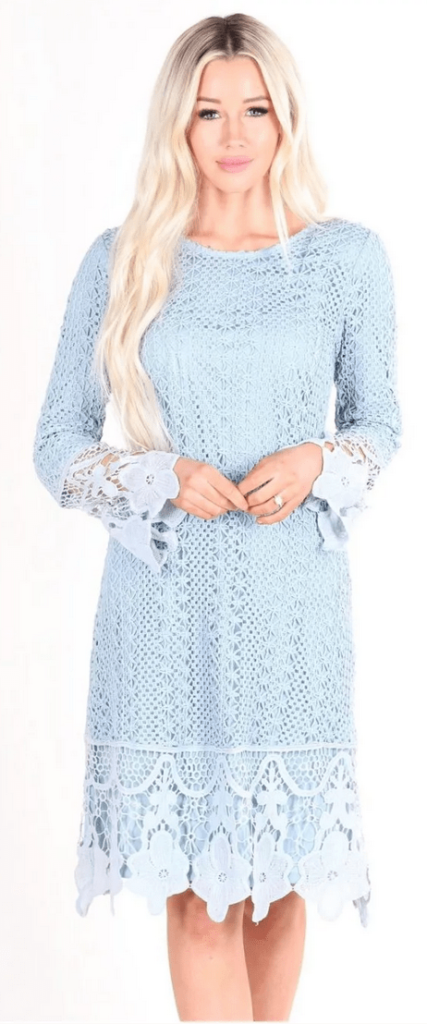 waist, and best of all, pockets!
With 3/4 length sleeves and a nod towards the fishnet trend that is also exploding this season, this light blue crocheted dress is the perfect transition dress for Spring. This easy-to-wear style is flattering on so many body types, and the crochet laciness will keep you cool over the seder's steaming soup and all through the Spring and Summer too.
POLKA DOTS AND CHECKS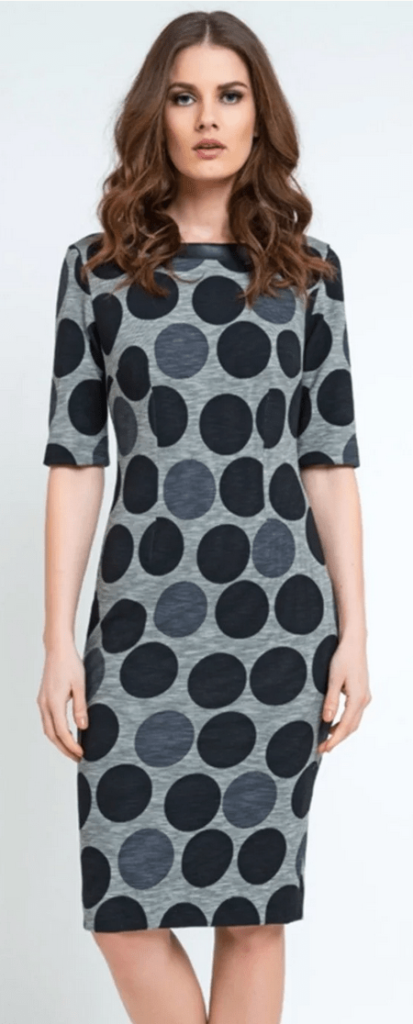 Prefer your patterns to be a bit more predictable or monochromatic? Try these graphic polkadots and modern takes on checks and gingham. Once just sweet signs of Spring, these designs are now on the cutting edge of chic.
This fitted polka-dot midi dress combines a sophisticated cut with the playful fun of large-size dots in cool neutrals. Wear it to the Yom Tov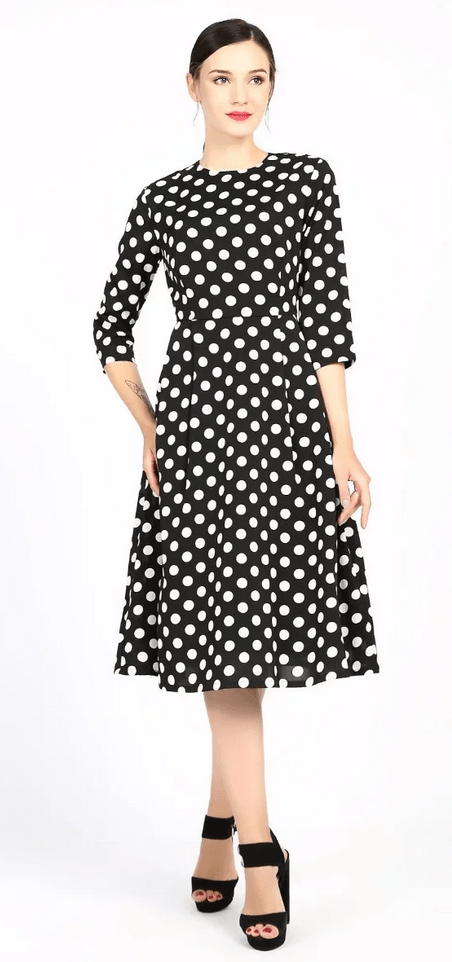 table, to shul and the museum on Chol HaMoed with confidence in your au curant style.
A timeless wardrobe staple that's anything but basic, this black and white polka dotted midi is a simple way to update your closet to

fit one of the hottest Spring trends…one that's sure not to go out of style!
With flirty ruffles and a timelessly feminine cut, this midi dress brings checks to your Pesach picnic, without the ants! The asymmetric hem and tie sleeves add interest to an already original design.
Available in black and white, and in a beautiful red and white colorway, this Gavna

dress is a lovely way to combine current trends with classic style.
No matter your style or your trends of choice, ModLi has hundreds of choices to make your Spring shopping easy, affordable and convenient.
This is a sponsored post. To find out how to sponsor a post, email info@jewinthecity.com.
If you found this content meaningful and want to help further our mission through our Keter, Makom, and Tikun branches, please consider becoming a Change Maker today.