---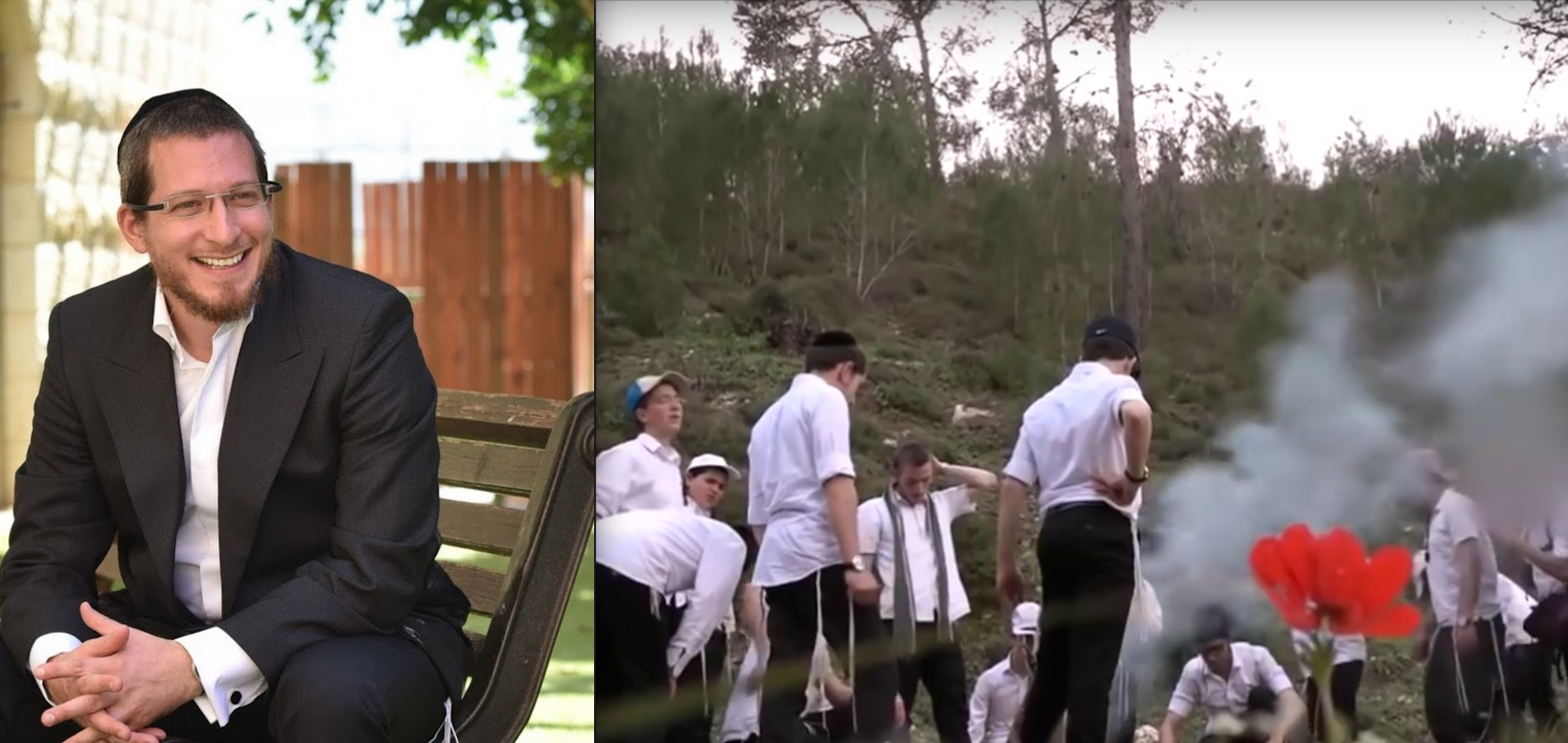 This Hasidic Educator is Changing the Face of Haredi Education in Israel
Menachem Bombach may be the first person to have grown up in Meah Shearim and gone viral. A video of the midrasha he founded, the Hasidic Midrasha Torah Academy, featuring hasidic students hiking and learning math and science was shared by Israeli politician Dov Lipman a couple months ago and was an instant internet hit. Both the boys' school and its sister schools work to reduce the rampant poverty in the Israeli Haredi community through enhanced educational opportunities. Another video where Bombach teaches the boys about Yom HaZikaron and feeling empathy for fallen IDF soldiers also became a overnight sensation. The fact that what was once seen as a closed-off, judgemental sector of Israeli society is now learning acceptance of other Jews embodies so much of what Judaism is and should be. Bombach says, "I am trying to make the world just a little bit better. That is my mission."
With an M.A. in public policy from the Hebrew University of Jerusalem, Bombach has come a long way from his Vizhnitz upbringing in Meah Shearim and time at the Mir Yeshiva. "I didn't know a word of Hebrew until the age of 20, [or] English…[growing up] inside a community where you're not just [not] exposed to the world, you pay very high prices [if you do become exposed]."  Bombach has since founded and directed a high school that was awarded the Religious Education Prize. He also created a program for Haredi students at the Hebrew University of Jerusalem. This is all while leading the Berdichev Hasidic community in Beitar Illit and overseeing its school systems, giving haredi children the preparation needed for professional advancement.
The statistics themselves motivate Bombach. "In 2028, 40% of all first graders in Israel will be members of the Haredi community. There are 20,000 girls and boys who go out to the workforce every year. 12% of Israeli society and we double itself every 20 years." With a love for his country, his people and Torah, Bombach became focused on what had to happen next. "I really believe that everyone can live and stay with his own identity, but at the same time just to be moderate, to be more tolerant and love each other and respect each other because we are one nation, we have a destiny. This is why I am inspired to make some changes in our society."
When he was a teen, he was propelled to make changes in his worldview and thereafter, his mission. Bombach realized that he himself couldn't sit and learn Torah all day long. According to Bombach, 70% of yeshiva students are really not sitting and learning all day. "Chazal says that boredom can make you sin." He doesn't want all the young men he sees to fall into that trap. "Some young guys… have gotten married [with] their self esteem and confidence low. Society expects that [they] should manage a family, a marriage. It's very odd for most of them." Bombach wants to give them a chance at lasting change and the confidence to succeed.
"After the Holocaust when all the yeshivas were destroyed, the Chazon Ish said that we should rebuild the Torah world." Bombach believes that happened. It was at the expense of Haredim learning professions. "As a culture, it is very hard to change. I really [have] empathy for those people who are afraid. I do not criticize them. I love them. I understand why they are [afraid]. But if we're not going to act, we're going to lose more people." If you introduce the outside world in constructive ways, Haredim won't go out to find it on their own in retaliation or in desperation. "You need to find new tools for the new world. If you're going to speak the old language and practice the old way, this could damage us."
Bombach has many supporters, but has his fair share of critics as well. "To lead, you cannot look backward. You have to go and take people with you. I believe because most people [have] integrity and are honest…they appreciate and admire actions like [ours]. I feel it more and more." His dream is even bigger than just education. "My mission is not just about English, Mathematics or matriculation. What is really important is that they should be a part of Israel. They should respect and feel solidarity in citizenship. You can stay in your community, but why should you reject others? This is not Ahavat Yisrael. This is not Jewishness." If people consider Israel to be a part of them, they will go farther to help the community. "This could save Israel. Israel knows how to defend themselves, but they do not know how to defend themselves from poverty and hate."
The worldwide response has been astounding. With a school in Beitar Illit for boys, a school in Jerusalem for girls and a vocational school in progress in Jerusalem as well, "This is a trend that I hope is going to grow." Bombach is hearing amazing feedback from the secular community as well, while religious communities are hungry to participate. "It's unbelievable. There are so many people in those communities that see us as a model. They want to make efforts to do the same in their communities. It's a matter of time."
Want more great content like this delivered to your inbox? Sign up for our weekly newsletter here: