With the New York Times declaring that modesty is the defining sartorial style of the 2010s, there is no better time to shine your inner tznius light than right now. This Spring season, a celebration of fabric, patterns, draping and design are available in modest shapes, all over mainstream fashion. Many designers are making modesty a priority for their lines, leaving us to enjoy the trends with stylistic creativity to make them our own.
While the list of what to look for is big this season, you have the opportunity to hone in on what you love. Only you know your own style truth! Here's a breakdown of the top trends right now, and some great eye candy to inspire your own creations.
THE OUTFITS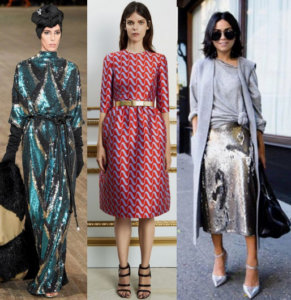 Sequins/Shimmer
Twinkle, twinkle little skirt…and….shirt and…. shoe and…. bag. Sparkly fashion is reflecting everywhere. Make sure to update your wardrobe with a little girly twinkle this Spring. (Most women are already happier around sparkly things.) This is a great fit for attending simchas and adds shine to Yom Tov and Shabbos too.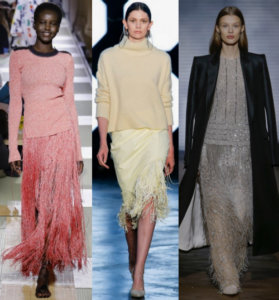 Elongated Fringe
I have to admit, I thought the fringy look would only have a moment. While I am mostly on-point with my fashion predictions, I am utterly humbled here. Fringe has not only lasted, it has also become more dramatic. Oversized fringe is showing up in the best designer collections, and the movement that comes with each piece is theatrical. I hope this lasts, it's pure fun!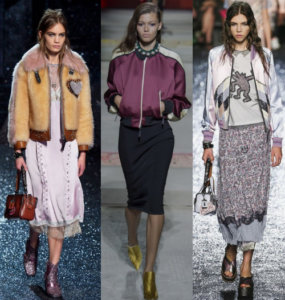 Bomber Jackets
At FIT (Fashion Institute of Technology), we were taught that fashion repeats itself every ten years, reincarnating into some small but significant variation, (great news for those of us who can't let go of our most-loved pieces). The bomber is coming in all fabrics and prints this season. This little zippy is your newest spring piece. It's great for athletic luxe looks too. The raglan sleeve and boxy shoulder are also in this season. Wear it over fitted and flowy looks alike.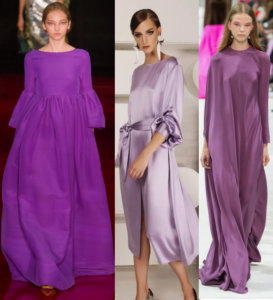 Pastels (Especially Violet)
My three-year-old always talks about "Puyple" (it's extra cute because we make her say it so much). She happens to be quite the trendsetter too. Purple is regal, feminine and is serene to look at. Pantone may have picked Ultraviolet as the color of the year, but lilac is the color for Spring 2018. It joins other pastels in many collections, especially when paired with bright yellow, though monochromatic lavender is a go-to as well.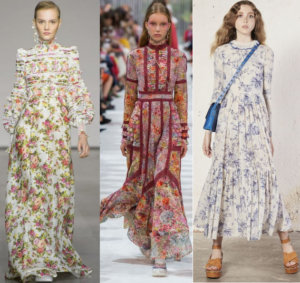 Modern Romance
Inspired by romantic hits such as Downton Abbey, early 20th century fashion is back and modernized. Petite and larger florals play with pintucks and flapper looks. This fashion can bring out the modest beauty in anyone. It can be easily updated with a chunky shoe and a fanny pack (see the bonus accessories section below!)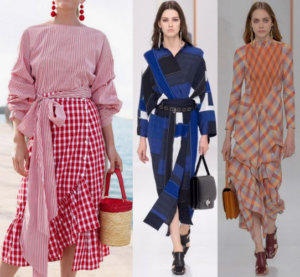 Checks and Plaids 
It's hip to be square. All stacked up, mixing and matching, assorted sizes and without rhyme or reason, boxes are anything but inside the box for Spring / Summer 2018. Wear the same fine plaid or gingham print all the way down or perhaps go busy and bold and pair a larger check on the bottom with the little one on top. Make it yours!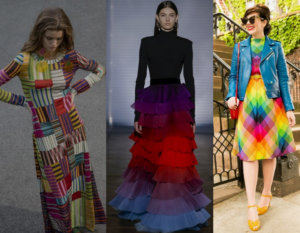 Rainbow
There is a pot of fashion at the end of this rainbow look. Many designers are feeling the rainbow love at the same time. It's not just little girls who get to have all the colorful fun.  Enjoy the party!
THE ACCESSORIES
Michael Kors said it best, "I always think of a woman's accessories as the exclamation point for her outfit."  I am a big believer in updating our fashion seasonally with trendier accessories, while our clothing remains in line with our personal comfort level and uniform. This season's catch-ons are hitting the stores now, and it might surprise you how wearable trendy can be.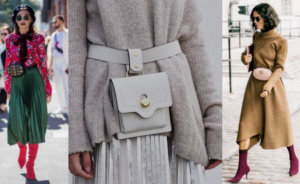 Fanny Packs
Now called "Belt Bags," they're back! I have to admit that I love this look. We can look great without having to hold our purse, the shopping and the baby while struggling to open the car door. Who needs to carry so much anyway? Plus it has great tummy coverage:) If this look brings back too many memories of caboodles and scrunchies, you could also try the short strap cross-body bag.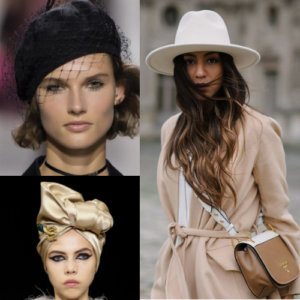 Headwear
Great news for tznius ladies. Head coverings are having a moment! Motorcycle hats, turbans, berets, straw hats and striking fascinators (little fancy hats set onto headbands) are all making their way into the mainstream. Let's hope these millinery works of art become the new normal.
Jewelry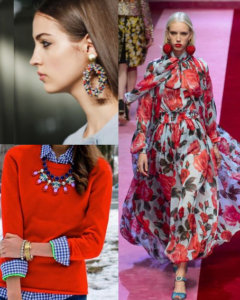 Big chunky earrings, in tassels and chandelier styles are going all the way to the shoulder. It's a big statement, so if big is not for you, don't force it…take the more delicate approach with your accessories instead. A big piece of jewelry should not be worn near another statement piece. This is why sunglasses have gone so tiny this season.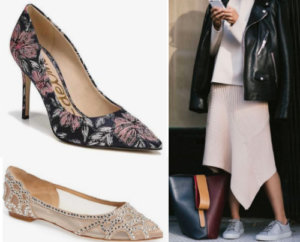 Shoes
The designers are showing so much more comfort with feminine looks – we can look stunning in our outfits and walk in our shoes. The sneaks are shiny and flats are Cinderella-esque. If you wear heels, then pack a pair of flats and/or take an UBER.
If you found this content meaningful and want to help further our mission through our Keter, Makom, and Tikun branches, please consider becoming a Change Maker today.
If you found this content meaningful and want to help further our mission through our Keter, Makom, and Tikun branches, please consider becoming a Change Maker today.