With Chanukah nearly here, we are excited to let you know about some amazing products that you can give for the holiday and year round! Our gift guide allows you to support Orthodox Jewish businesses while finding something for everyone on your list. And by supporting our sponsors, you are supporting our work which is an investment in the Jewish people.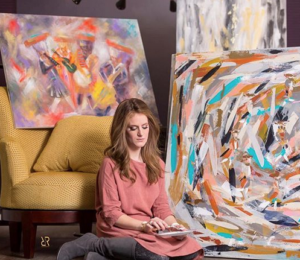 Yaeli is a wife and mother of three who lives in Queens, NY.  She was born in Bnei Brak, Israel. She has been painting for over a decade and has seen her work evolve from a hobby to the point where she has become sought after by those on the lookout for unique, striking pieces. Yaeli chooses to live life every day to the fullest and paints her way through it. As she says: "layers don't complicate, they electrify,"  Layers take simplicity and transform it into magic. Yaeli has a keen interest and perception for people and culture.  She implements it all into her work, choosing to fade some of it, allowing the mind and imagination to strike upon some introspection and curiosity. Yaeli paints contemporary expressionistic paintings, where the viewer can be moved in some way.  It's what the viewer couldn't put into words;  it's all there, on the canvas.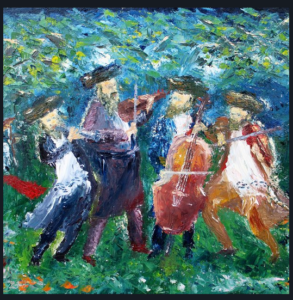 Yaeli's work includes original paintings and prints. They are more than just beautiful images on a wall, they are a deeper form of reality, waiting to touch and inspire the next soul that lays eyes upon them. She believes in quality rather than quantity, and pours endless amounts of time into every single piece, perfecting the color balance and strokes. Yaeli has eclectic taste and her main areas of focus is applying a contemporary expressionistic touch to Jewish art. Her primary mediums are acrylic paints with the brush, palette knife and even finger tips! Yaeli loves to take advantage of color and light! She also enjoys to 'lay on the paint' which results in many of her paintings having an element of painterliness. Her influences include contemporary Jewish artists such as Huvy and Rafaeli as well as giants like Monet and Picasso. A Yaeli painting is food for the soul and magic on your wall. www.yaelifineart.com

Yarmulkes and Bows was established in 2011 as a local Detroit business, providing personalized Yarmulkes and all kinds of girls hair accessories.  When their unique, trendy, and adorable Yarmulke styles and excellent customer service spread to many other communities, they realized there was a need for a website to provide these services to customers all over.  Yarmulkesandbows.com first launched in August 2013.  The website has been steadily growing, and slowly they started branching into other products.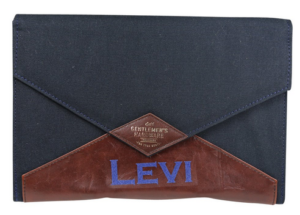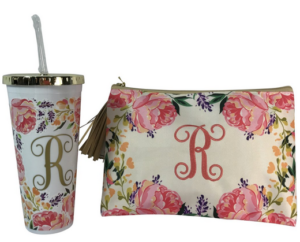 Yarmulkes and Bows is committed to providing excellent service, products, and prices. They strive to ship orders promptly, and work extra hard, especially during peak seasons, to provide quick and efficient service.
Check out their incredible selection of gifts for boys such as yarmulkes and tzitzits, personalized backpacks, water bottles, overnight bags, and gifts for men such as chess sets, tablet sleeves and more. For an additional 10% off, use the code: JITC10. www.yarmulkesandbows.com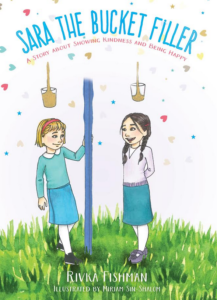 About two years ago, Rivka Fishman's (then) 5-year-old daughter was having trouble in school because of a new kid in her class that was making her life miserable. As a fourth grade teacher, Fishman had extensive training on bully-proofing and had even given workshops on that topic. "It felt very frustrating to me that the techniques that had helped so many of my students, and my older children, were failing on my Kindergartener. I started to do more research into bully-proofing techniques that would would work for younger children and discovered the bucket-filling concept, which was perfect." She merged it with the techniques she was already using for it to work for bully-proofing. What began as a bedtime story for her daughter has become an illustrated children's book that is published by Mosaica Press and distributed by Feldheim.
This book takes the bucket-filling concept that many people are familiar with and adds a dimension which helps kids use it to learn how to deal with mean people. It helps them stay happier, be kinder and be more resilient. Parents have said, "it's changed the way the family speaks to each other and the way the kids behave." One teacher told Fishman that a very difficult child decided that she is now "Shira the bucket filler" and has redirected her inner power from being difficult and defiant to being helpful and looking for ways to fill buckets.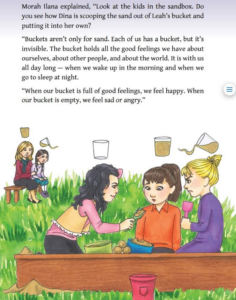 Fishman grew up in Pittsburgh and graduated from Touro College with an undergraduate degree in Psychology. She has taught elementary school, middle school, teenagers, and adults for over 16 years. She currently teaches middle school at Torah Day School of Houston. Rivka is a recipient of the Irving L. Samuels Outstanding Teacher award for Judaic Studies and of the Grinspoon – Steinhardt Award for excellence in Jewish Education. She has spent many years researching and implementing effective ways to minimize fighting between children and now coaches parents and runs workshops to teach parents and teachers how to "bully-proof" their children.
With the code JITC you can save $1 off the price of the book now!
www.sarathebucketfiller.com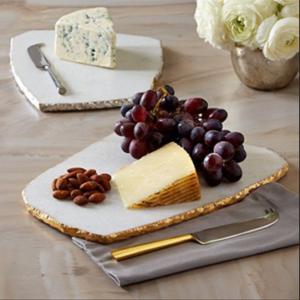 With a physical store in Pomona near Monsey and an incredible website which offers worldwide shipping, this one-stop gift store serves brides, couples and gift givers everywhere. With their online bridal registry, custom tablecloth-making capabilities and a full line of Judaica, you can find any hostessing item you ever need. One Table Top provides an incredible selection of table accessories from serving ware and vases to glassware, flatware and dinnerware that both make great gifts or provides the perfect way to treat yourself. Their quality tableware is always offered at a fair, if not better price than similar offerings.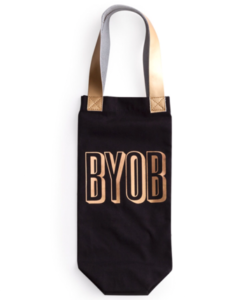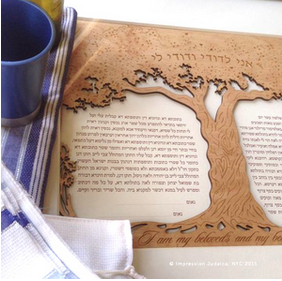 Impression Judaica is the result of the vision of Israeli artist and graphic designer, Rafi Bernstein.  He seeks to bring the simple, clean aesthetic of his design work into the Judaica market. Rafi's art takes inspiration from nature, using a variety of local and exotic woods, as well as from his upbringing in Jerusalem and his current surroundings in urban New York City. Every piece of Impression Judaica is handcrafted and completely unique, even if part of a series.  The wooden challah boards, knives, menorahs, Shabbat candle holders and other creations will enhance your Jewish rituals as well as decorate your home. The option to laser engrave and personalize each and every piece adds a personal touch.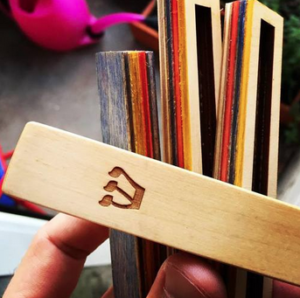 Design a Mezuzah, a concept invented by Rafi Bernstein, makes it possible for you to choose three layers of acrylic to complement and enhance your home.  The colors range from neutral to playful glitter.  Whether you want your mezuzahs to blend in, match your decor, show off your allegiance to a favorite sports team or give your doorposts a pop of color, with the over 2,000 possible combinations there are options aplenty.  The line has recently ventured into other tabletop and kitchen accessories including cutting boards and coasters and even coffee tables.
If you found this content meaningful and want to help further our mission through our Keter, Makom, and Tikun branches, please consider becoming a Change Maker today.