Seca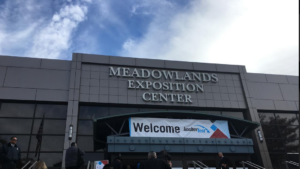 ucus is buzzing today and tomorrow with the elite of the kosher food industry, as Kosherfest 2017 brings the latest in kosher food innovations to consumers and buyers alike. With hundreds of new products from all over the world being debuted, there were a few standouts that are sure to make life as a kosher consumer more delicious. Here are some of our favorites.
Riced Cauliflower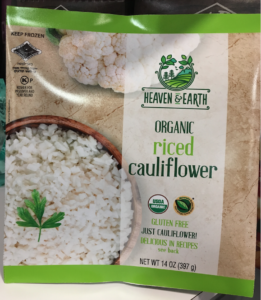 While foodies in the know have been hot on this product for a while, it is difficult to find it with a hechsher. Sure, you can make your own in the food processor, but savvy cooks can take this convenient shortcut to stir fry, paella, sushi and more with this lower-carb alternative that has the blogoshpere abuzz. The new Heaven and Earth brand is debuting with this product, and they plan to offer many more healthy kosher options in the future.
Tahini Bars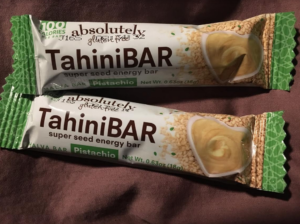 Tahini is trending. Just look at all the non-kosher tahini-terias that are popping up in  SoHo, Hoboken and more. While those of us who have grown up eating mediterranean food know it as techina, this sesame paste is being turned into everything from breakfast to dessert. These tahini bars are no exception, providing a healthy, halvah-esque treat for those on the go.
Tandoor Indian Sauces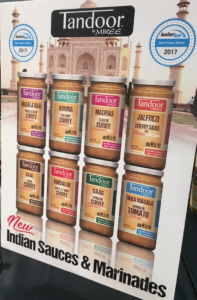 Mikee brand is known for their innovative international sauces such as variations on teriyaki, and their BBQ sauces (Brisket Cookin Sauce is my favorite), they are now venturing to India with their food palette, with sauces that won a new product award at this year's Kosherfest. With favorites such as Daal, Vindaloo, Tikka Masala, Madras and more, you will never lament that your town has no good kosher Indian takeout again.
Parchment Thins

While flatbread, breadsticks and crackers have all been kosher for some time, these hyper-thin and crispy crackers are not only addictive on their own, but are delicious with toppings from hummus and guacamole to bananas and nutella. Available in olive oil, olive oil rosemary and olive oil oregano, all three are fragrant mini-trips to Italy and were named best savory food of Kosherfest 2017.
Turkey Jerky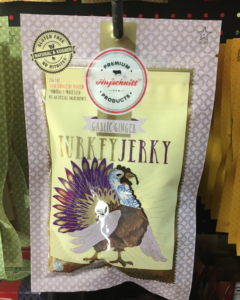 We've all heard of beef jerky and many of us have tried it thanks to a boom of kosher gourmet beef jerky in the past few years. But what about people who don't eat red meat, who still want a tangy, protein-filled treat? Enter Aufschnitt Turkey Jerky. Aside from having cute packaging and a name that rhymes, this new product provides a beef alternative that still boasts the salty sweet jerky tang we love.
Pomegranate Beet Soup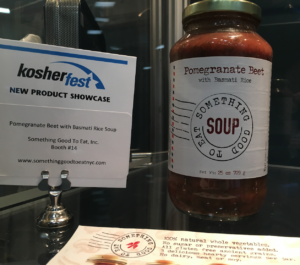 Something Good to Eat specializes in shelf-stable gourmet soups that feature ancient grains alongside superfoods for a healthy, hearty meal in a jar. The blend of flavors of this soup, studded with basmati rice, was a surprising mix of comfort and innovation. Featured in this year's new product showcase, the company also makes Butternut Squash with Quinoa, Tuscan Vegetable with Buckwheat, and Mushroom Lemongrass.
If you found this content meaningful and want to help further our mission through our Keter, Makom, and Tikun branches, please consider becoming a Change Maker today.