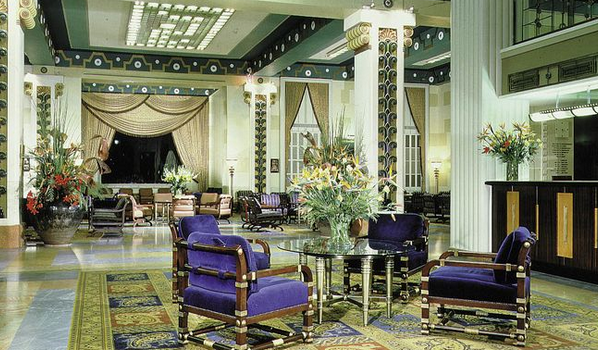 "Keep Quiet" is a fascinating documentary featuring Csanad Szegedi, a prominent, unabashedly anti-Semitic leader of controversial extremist groups whose political career derails when it emerges that his own family was Jewish not so long ago — even falling victim to the same Holocaust he and his cronies have denied.  Abruptly severed from the causes he'd championed his whole life, he tries to remake himself as an observant Orthodox Jew under the sympathetic mentorship of a rabbi who believes everyone with Jewish ancestry merits acceptance by the community, and that this man in particular should be given a chance to redeem his harmful past actions.
The World's Craziest Hotel Jobs
For Orthodox Jews staying in Jerusalem, the Shabbat Technician's services aren't just an amenity—they're a reason to stay at the King David. After the sun sets on Friday, they refrain from using electricity. The technician is on call to disconnect electric drape mechanisms, replace key cards with actual room keys, and operate an elevator that stops on every floor, so guests need not push the buttons.
11 Things Every Foodie Should Eat in Rome
Il Ghetto, a small quarter between the Via Arenula and the Teatro di Marcello, is home to Europe's oldest Jewish community and a great place to find that unique hybrid, Roman-Jewish cuisine. Favourite Ghetto eateries include the more modern Ba'ghetto, which serves Middle Eastern Jewish specialities, but if you don't have time for a meal, pop into Pasticceria Zi Boccione, a closet-sized kosher pastry shop in the heart of the Ghetto, whose sisters have been rolling out cinnamon almond biscotti and mouth-watering pizza ebraica (Jewish pizza – thick bricks of sweet dough stuffed with candied fruit, almonds, pine nuts and raisins) for as long as anyone can remember.
How Did a Sundance Filmmaker Shoot a Scripted Movie in the Insulated World of New York's Hasidim?
Secular filmmaker Joshua Weinstein experienced a series of colorful moments to craft the low-key authenticity of "Menashe," his heartfelt gem of a scripted drama that will premiere Monday at the Sundance Film Festival in the upstart Next section. At a time when television series such as "Breaking Amish" aim to shed light on cloistered religious communities, "Menashe" harbors similar goals in a fresh context: It seeks to get behind the veil of New York's Hasidim, people generally depicted in pop culture as enigmatic props, when they're even seen at all.
Faith: Rabbi's Teaching Website a Destination for Those Wanting to Learn More About the Bible
The Aleph Beta website, located at alephbeta.org, features lessons primarily taught by Rabbi David Fohrman, an Orthodox Jewish rabbi who divides his time between New York and Israel. If you want to understand basic truths from the Torah, then this site will give you plenty of insight for consideration, using animation as its primary means of conveying the Torah narratives.
If you found this content meaningful and want to help further our mission through our Keter, Makom, and Tikun branches, please consider becoming a Change Maker today.