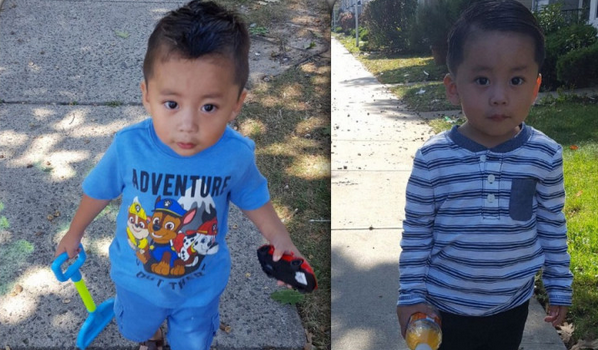 With any death, and all the more so with the death of a child, communities are plunged into mourning. This was the case this past week in Lakewood, New Jersey, where a two-year-old Latino boy, Jayden Marquez, was struck and killed by a car, driven by his unaware aunt. The awful incident supposedly took place in front of the child's mother, causing a pain from which we should never know. Though the Orthodox community immediately stepped in to help, that didn't stop anti-Semites from commenting online, trying to blame the Jews.
When The Lakewood Scoop (a popular Lakewood new site run by Orthodox Jews) first reported on the death, before details on the family's background was known, a flurry of anti-Semitic rants followed. So much so, that the Scoop deleted them and posted this reply asking for peaceful, thoughtful comments instead as a result.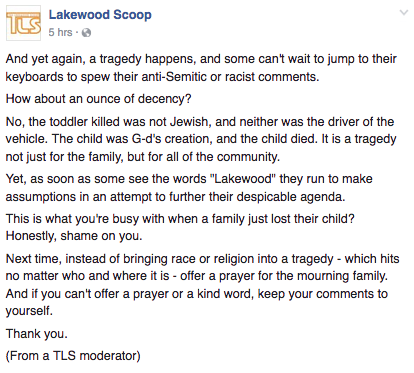 But while anti-Semites were trashing religious Jews for not watching their children and other related comments, the religious Jews, meanwhile, were on scene, helping the family however they could. The Lakewood Police Department reached out to Misaskim, a non-profit founded and run by "ultra-Orthodox" Jews who provide services for the care of the dead and the needs and conveniences of mourners. They helped close off and attend to the scene of the accident in a way that ensured respect of the family of the deceased.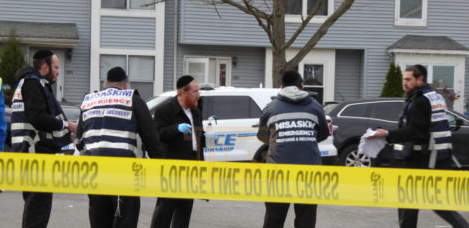 Orthodox Jewish Mayor Menashe Miller immediately created a GoFundMe page to fundraise all of the expenses for burial and other related emergency needs. With the help of the community, they reached their goal and even went past it, with most of the donations coming from the frum community, many of whom included messages of consolation in the comments.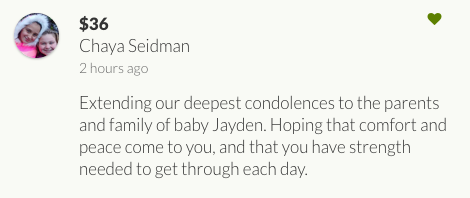 While the community will understandably be in shock and recovering from this incident for a while, it is heartening to know the strength and ca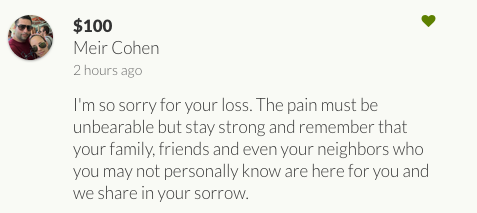 ring with which the religious Jewish community rallied to help, even if the family in need was not one of "their own." May God comfort the mourners.
If you found this content meaningful and want to help further our mission through our Keter, Makom, and Tikun branches, please consider becoming a Change Maker today.