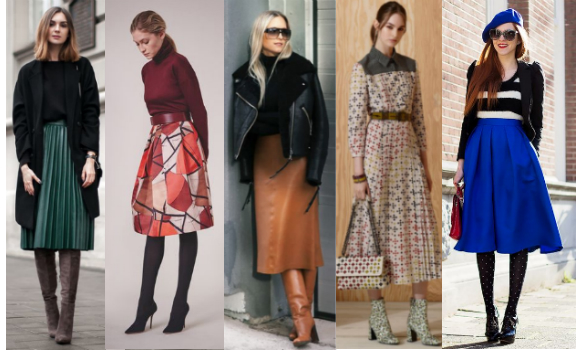 As the temperature drops, many people wonder how Orthodox Jewish women, who wear only skirts, stay warm. While dressing modestly up top may be easier in the winter, making sure your legs are warm while covering up in a trendy way can seem challenging. There are readily-accessible solutions so you don't have to compromise on warmth or style when getting outfitted this season. Layering leather and fur with color contrast and monochrome will give modest dressing a winter charm…and to "boot," fabulous legwear and footwear will keep you dry, even on the slushiest of days. Here are a few skirt-friendly "warm ups" to get your winter style both fashionable and functional.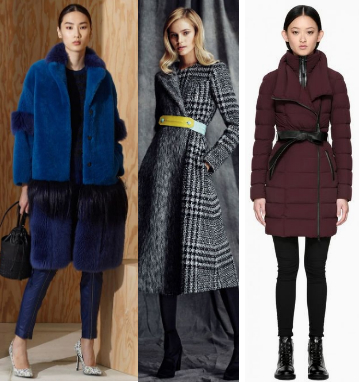 COATS: A fabulous coat can make you look amazing even on a gloomy day. This season's coats are getting warmer and thinner, but a chunky style can make a great statement too. Whether midi length or longer, a coat can even become an outfit when played up with a chic belt.
We love:
Mackage Belted Coat

Voglly Houndstooth Wool Coat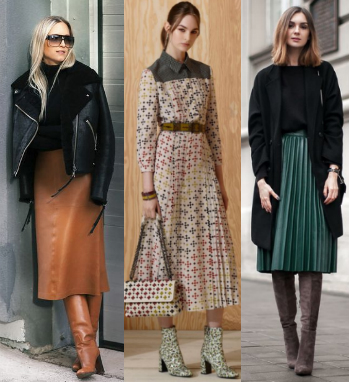 FOOTWEAR: With expanded choices in boots and booties this season in terms of texture, price, colors, heel height, and style, your feet will stay good-looking and warm this winter. The sky is the limit with looking "bootiful," and with all of these amazing selections, there is no one way to wear it.
We love:
Gray Suede Booties

Cognac Leather Knee High Boots
SWEATERS: Funky, swingy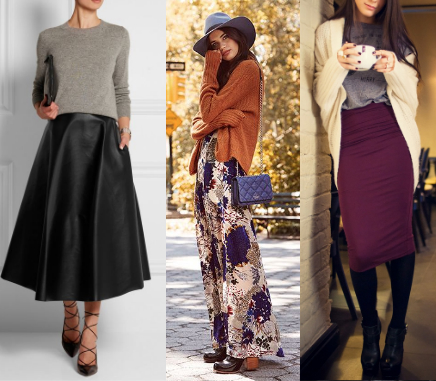 , blingy, textured and fun, sweaters are on trend and a surefire way to stay warm. Pairing a boxy sweater with a midi skirt can work for some body types and adventurous dressers, otherwise slim-fitting sweaters and fuller skirts will balance out other figures.
We love:
Shimmery Bamboo Circle Cardigan

Heyfair Textured Pearlized Cardigan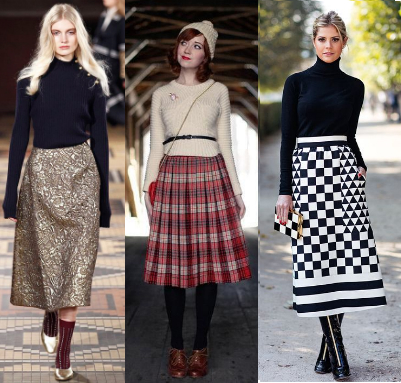 SKIRTS: The skirt choices are plentiful this season, and since hemlines are being seen at every length along the calf, you can play with your boot height to create the look of your choice. Tartans, leather, pleats, denim and velvet are just a few of the heavier-fabric skirts that are in stores now.
We love:
Milly Embroidered Organza Skirt

Metallic Glittery Threaded Accordion Skirt
SCARVES: Whether m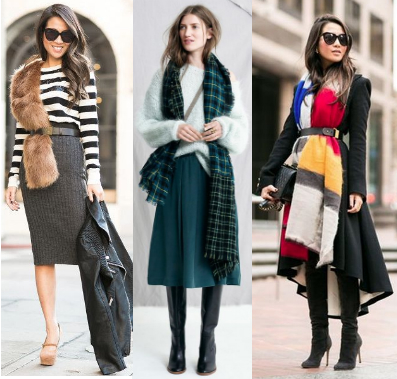 atching or contrasting, scarves are a quick fashion fix and a great basic winter staple. With more warmth along your core, you won't feel the cold along your skirted legs as much. Try out a fur (or faux) stole or belt your scarf atop your coat for two on-point looks.
We love:
Coach Oversized Plaid Scarf

Faux Fur Collar Scarf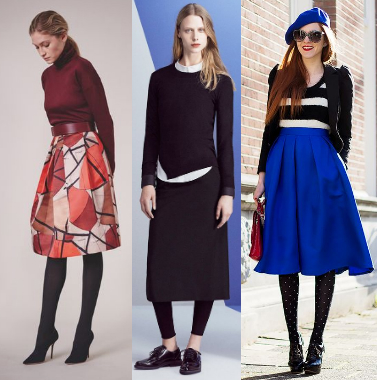 LEG WEAR: Tights and leggings are patterned and textured like never before. You can even rock contrasting colored tights against different boots or your skirt. Try pairing a pop of color on your skirt with dark tights or vice versa. This can balance out your overall fashion look, while keeping you cozy.
We love:
DKNY Reversible Tights

Frenchic Patterned Tights
If you found this content meaningful and want to help further our mission through our Keter, Makom, and Tikun branches, please consider becoming a Change Maker today.