* Schlach / Schlock – Adding this optional tarp or plastic accordion-folded that can lay on top of the the schach in case of a storm will allow you to relax and enjoy your meal, instead of heading inside at the first raindrop. Buy it here or create your own.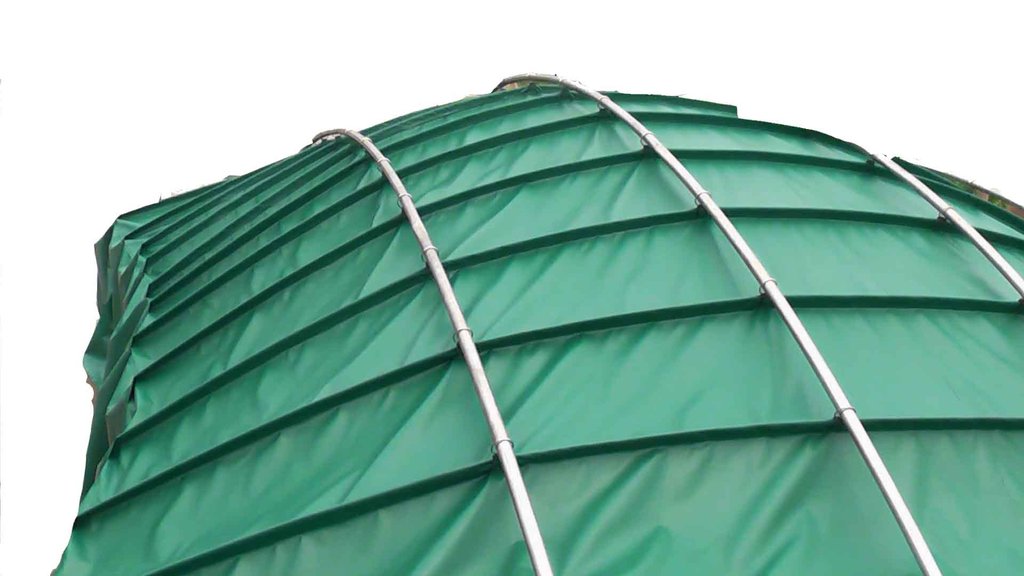 2 – Dining and Lounge
Some people not only eat but also want to sleep in their sukkah, but rarely have room for both a dining table and mattresses at once. A mini sukkah lounge solves this problem in style.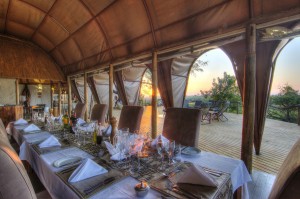 * Bean Bags and Pillows – get a comfy, luxe feel that is easy to nap on and just enjoy your sukkah.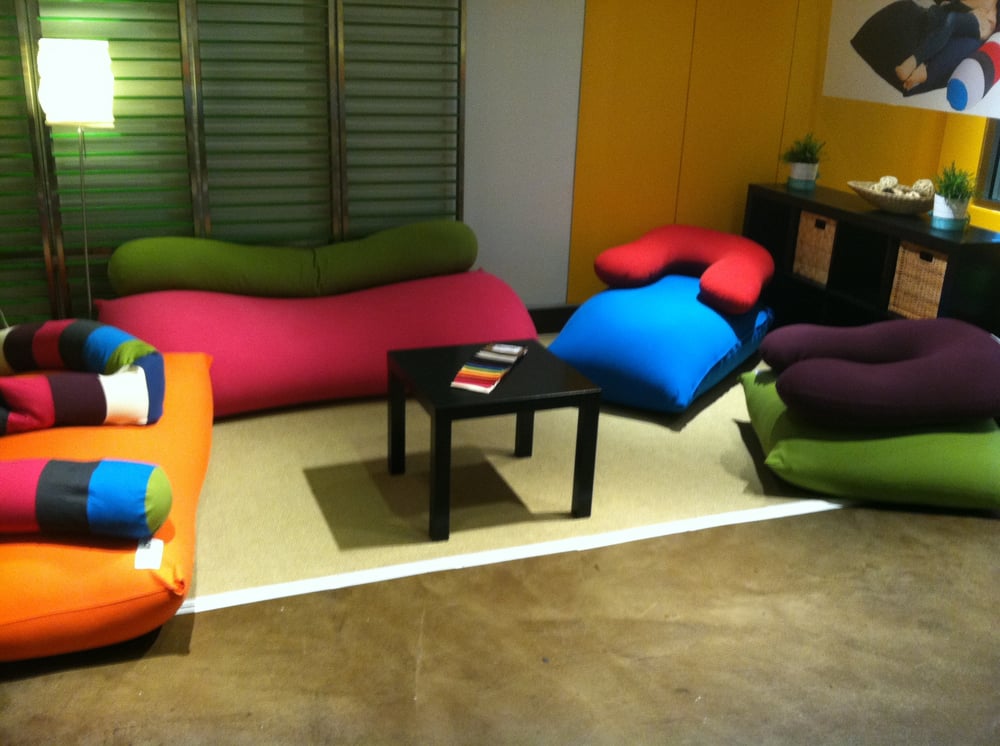 * Chaise Lounges – Place them right outside the sukkah so that they can swap with the dining table when it's time to sleep.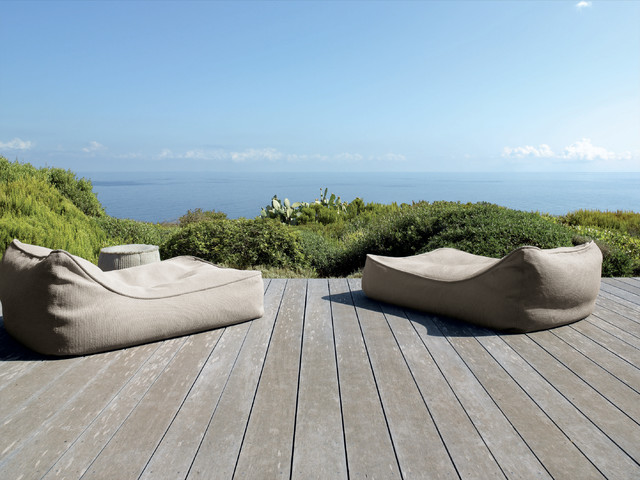 * Real Outdoor Furniture – Instead of using a folding table and chairs, try using real patio furniture to give a feeling of permanence and style.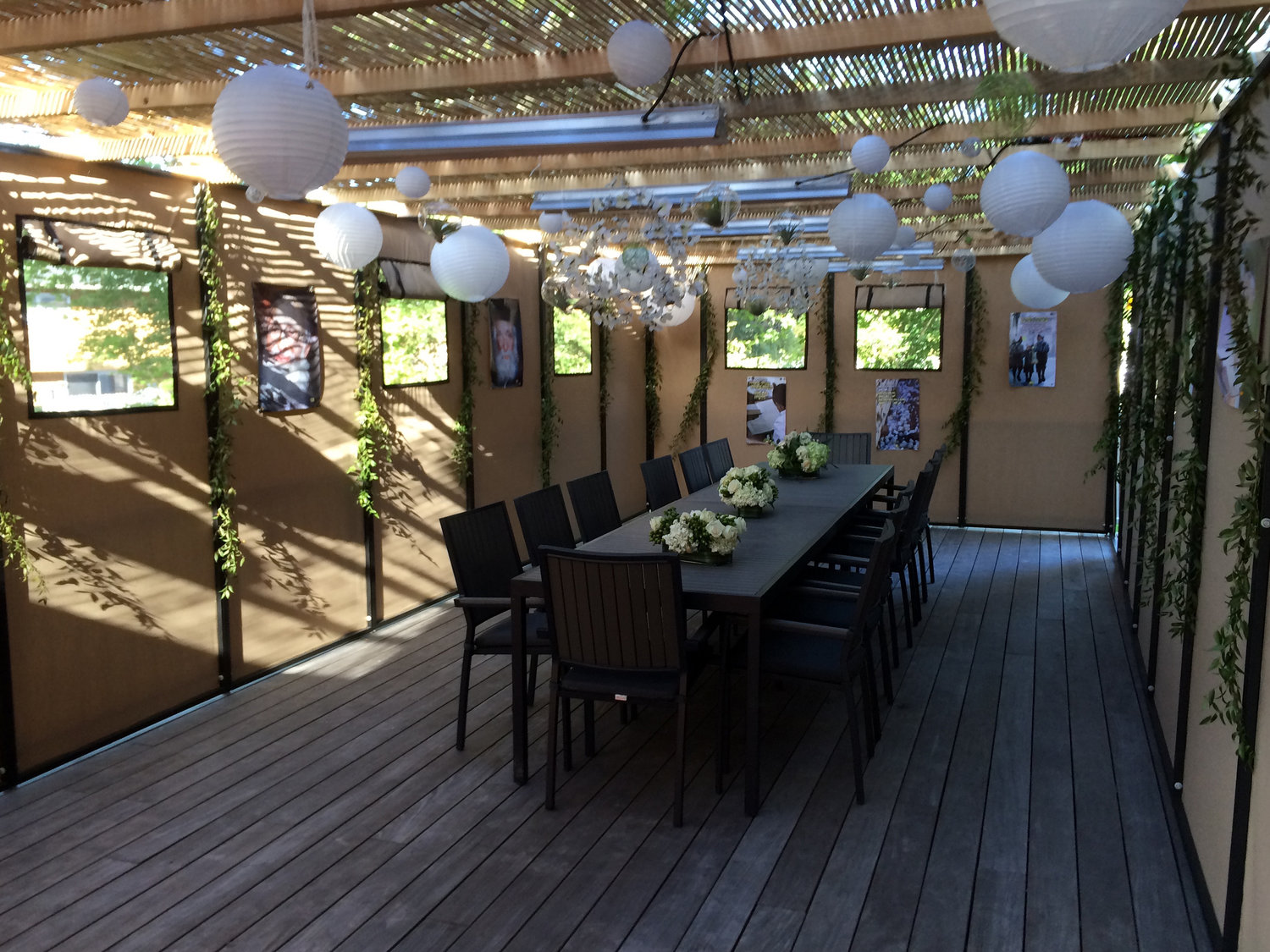 3 – Decor
Whether its made of canvas or not, the inside of your sukkah is your artistic domain to express your creativity. This year, try to incorporate lavish details to make your experience feel like a vacation.
* Go Global – Create a decor theme such as Morrocan / Bedouin / African Safari / Bohemian and coordinate wall hangings, lighting and even your paper goods to match.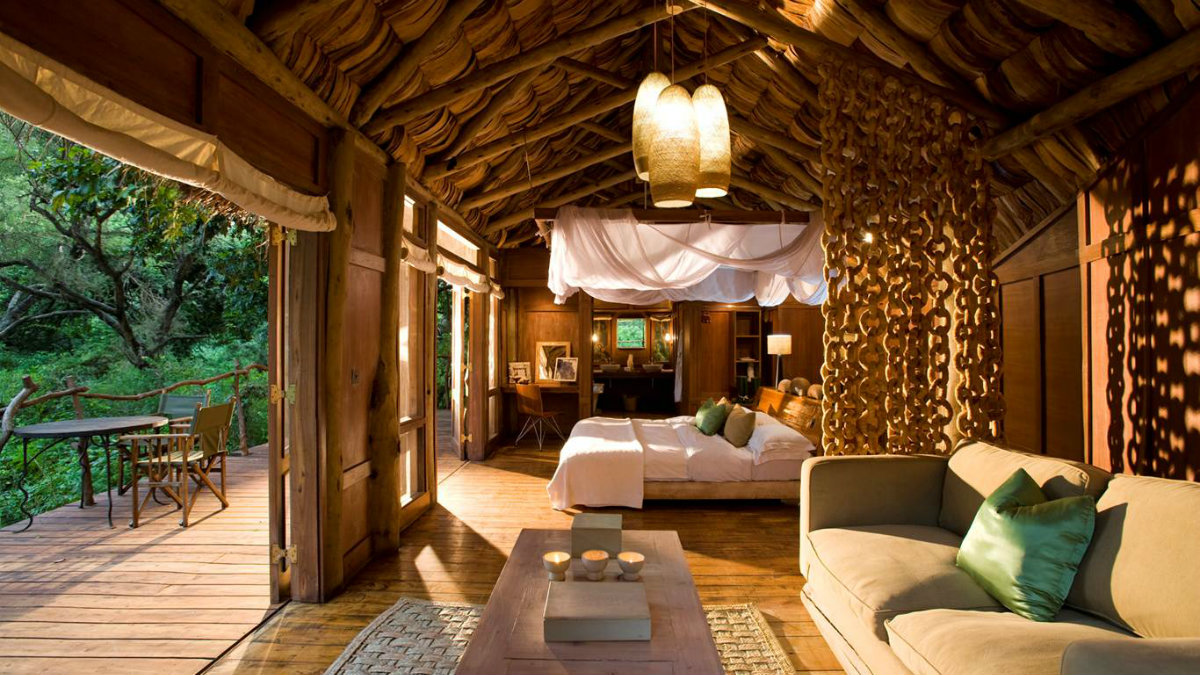 * Trays – Whether a handheld tray or a bar cart, having a way to serve and collect food and plates easily will automatically make your Sukkos more refined.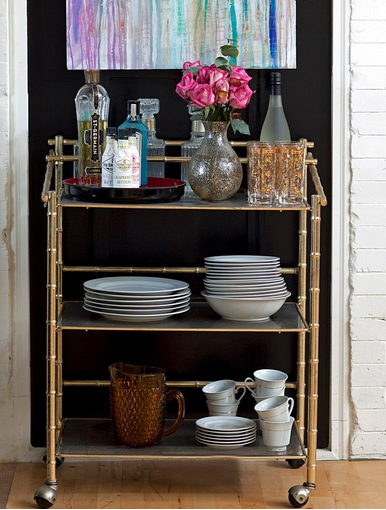 * Frame Your Art – Instead of haphazardly pinning children's art and old posters to the walls, create framed collages of your favorites and hang those. Poster frames with lucite or plastic covers will protect from most water damage, be light enough not to tear a hole and will fit art in a polished way.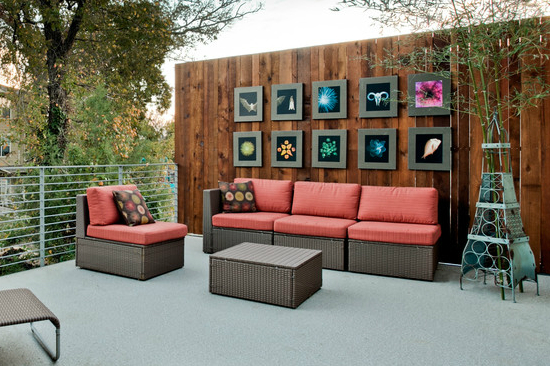 4 – Lighting
It's no good to make kiddush and serve your gourmet goodies in the dark. But an overhead flood light or florescent light won't have the same flair as these ideas.
* Overhead String Lights – From copper wire to globe lights, these will add a festive flair and more light to any sukkah.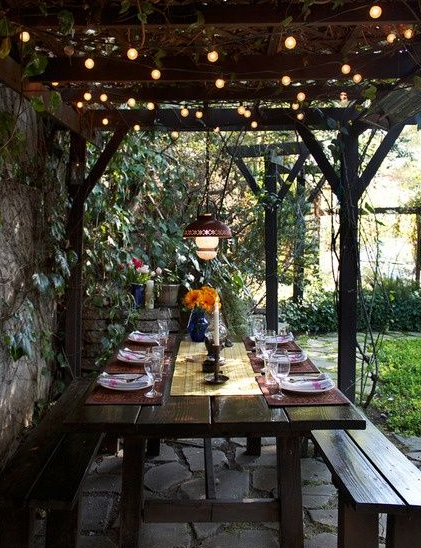 * Ambient Outdoor Light – Try vintage bulbs or an actual chandelier to take your sukkah from oy to wow!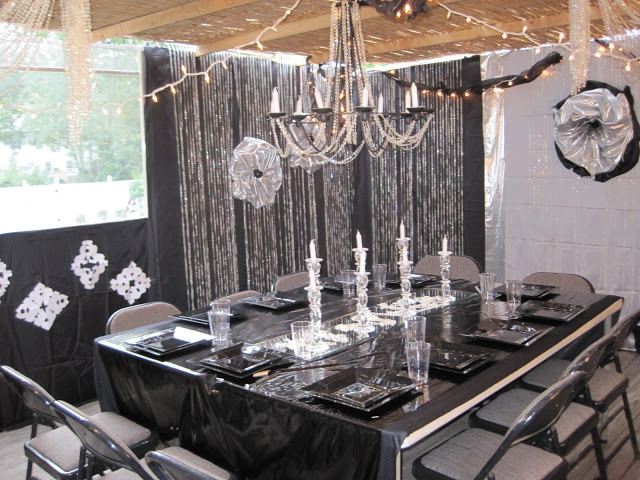 Look to these shopping ideas to make your chic Sukkos experience complete. Chag sameach!
If you found this content meaningful and want to help further our mission through our Keter, Makom, and Tikun branches, please consider becoming a Change Maker today.