"Dirty Jew" is an epithet sometimes used by anti-Semites, but in all fairness, sometimes Jews do get dirty. Like the time Congregation Anshei Chesed, an Orthodox shul in Linden New Jersey, sent an entire team to participate in Rugged Maniac. Rugged Maniac, founded in 2010 and seen on Shark Tank, is an annual 5k obstacle course which takes place in thirty cities across North America and includes muddy water slides, tunnels to crawl through, firey logs to jump over and large, curved walls to scale. 
So how did the kippah-clad and skirt-wearing team come together? The shul's rebbetzin, Naava Hess, got started the year before on a crazy whim, looking for a fun thing to train for, and a way to ensure the she wouldn't quit she exercise program. She invited friends because everything is more fun with friends, and who better than your shul community? Anshei Chesed member (and former director of Makom) Mindy Schaper explains, "Everyone exercises in our community." To prepare for the big event, Schaper started going to gym three times a week, for 30-45 minutes a day. "I found out that I loved it. There was something very earthy about it. As a kid, I used to climb the roofs [in my neighborhood] because that's what a Brooklyn kid does. [Rugged Maniac] is like a playground for adults."
While 14 members of Congregation Anshei Chesed turned out for the 10,000 person race, they weren't  the only Orthodox Jews there. "I saw two frum girls there after I finished and there were two Chabad guys there too," Schaper explains. Hess describes the Chabadniks she saw, "dressed in jackets and hats at the starting line, I asked them 'Are you running in that?' and they said 'Yeah we are. Are you running in that?' There's nothing you can't do in a skirt, tichel and long sleeves that you can't do otherwise….if you set your mind to it you can."
Hess was proud that out of thirty-five families in their community, one third were represented in this year's Rugged Maniac. "The first time that I did it, they took photos. I thought would be easy to find me as the only one who ran in a skirt, long sleeves and a tichel. It was hard to tell because everyone was dirty, but there was a whole group of frum women [I never saw] who had all done it too!"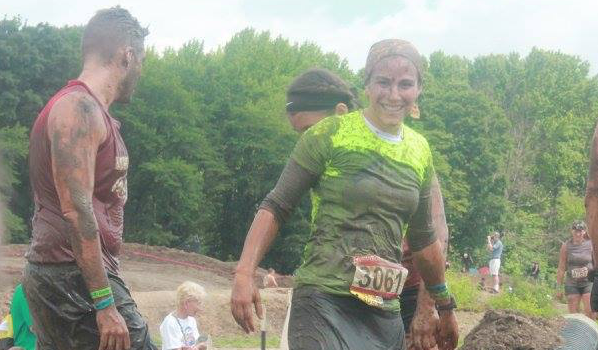 Hess has even convinced her husband, father and sister to participate. "I'm very into exercise…I wanted something to train for as a goal to keep me motivated and moving." To train, most people exercised at home or use machines at the gym. When it came to the actual race, Schaper lists the superhuman feats she and her fellow racers performed casually. "[The race consists of] a lot of running through dirt and squishy mud, wall obstacles where a teammate has to push you over, climbing walls, nets, pallets, crawling through mud trenches, crawling under barbed wire and once underwater, crawling up a hill under barbed wire – slipping down the whole time. I used my nails for grip. We had to carry 25, 50 pound sacks for a bit. I picked up four sacks originally and dropped them." Schaper is just as chill about the fire jumping. "I jumped over fire! It wasn't a big deal. I also had to swing from ring to ring over water. It took me between an hour and a quarter and and hour and a half to finish the entire course."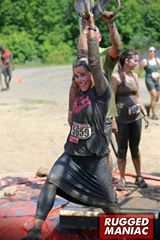 Schaper has her sights set on a more rigorous obstacle course than Rugged Maniac, known as Tough Mudder. "There are crazy overnight ones: five miles and then eight miles over twenty-four hours." Schaper is not alone in her quest to return. "My seventeen-year-old Chassidish brother is very fit – he's going to do one with me. My husband is glad that I'm happy. I'm trying to get him to go as well."
The best takeaway for these women aside from the sense of personal achievement and community bonding has been discovering something new that they love. "Why not? asks, Hess. "People think that when you're Jewish that you can't do anything. Not only could you but you should. The Torah says you should take care of yourself.. why not have fun doing it?"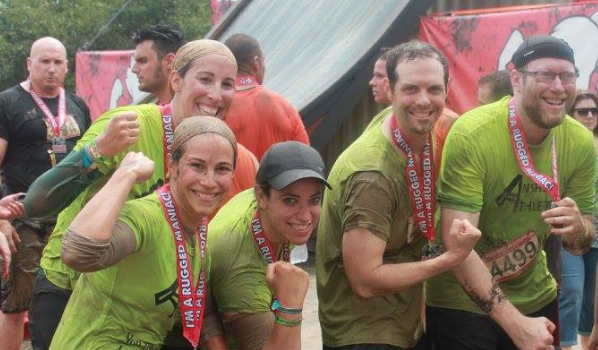 If you found this content meaningful and want to help further our mission through our Keter, Makom, and Tikun branches, please consider becoming a Change Maker today.