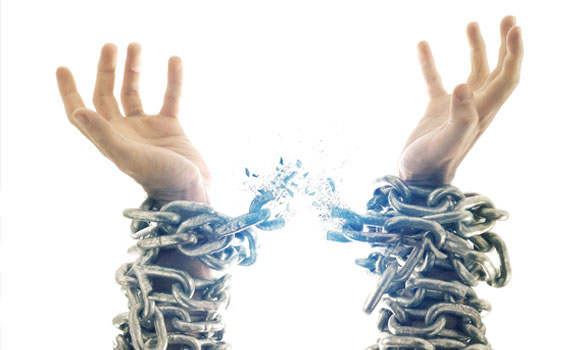 The Torah on one foot according to Hillel is "what is hateful to you don't do to your neighbor." However, because the process of Jewish divorce, according to Torah law, gives the upper hand to the husband, men will sometimes abuse this power and use a get (Jewish divorce document) as leverage against their wives in order to negotiate for a more favorable settlement for themselves.
Many Orthodox rabbis have spoken out against this practice, declaring that using a get as leverage is a form of abuse and therefore prohibited. But some rabbis condone this practice with the justification that "the wife was being unreasonable." In truth, in matters of matrimonial discord both sides can be unreasonable. Money can give one party the upper hand, children can be used as pawns; the list goes on and on. But having one side have more of an advantage solely because of his gender is difficult to understand and accept, which is why a ruling this week in Israel (according to Srugim.co.il) in the Beis Din of the Rabbanut Ha'Reishit of Israel, headed by Chief Rabbi, Dovid Lau, is so important.
In a ground breaking decision, they declared that it is not permitted to make any conditions or combine the giving of the get to the division of property. Only after the get is given may a division of property take place. The head of the Mavuy Satum organization, Batya Kahana Dror, told Srugim that this is a historic precedent that they have been working on for a number of years. "Until now men were totally unchallenged and unequally in control of being able to extort property from their wives on threat of not giving the get. Now, the beis din has finally declared that division of property and giving the get must be two completely separate issues and cannot be used as a threat. The husband must give the get before the division of property may even begin to take place at this point. This ruling has a very progressive implication towards resolving the problem of men extorting their wives for gitten, which is typically done simply for finances.
Kahana-Dror pointed out that the judges and specifically Rabbi Lau worked long hours in order to reach a solution. "Rabbi Lau and Dayanim Katz and Igra demonstrated tremendous effort, often sitting together in the Beis Din until the wee hours of the morning. It is unfortunate that a conclusion was not reached before this, but Rabbi Lau's general practice is to put major effort and caring into every issue that he becomes involved in."
If you found this content meaningful and want to help further our mission through our Keter, Makom, and Tikun branches, please consider becoming a Change Maker today.