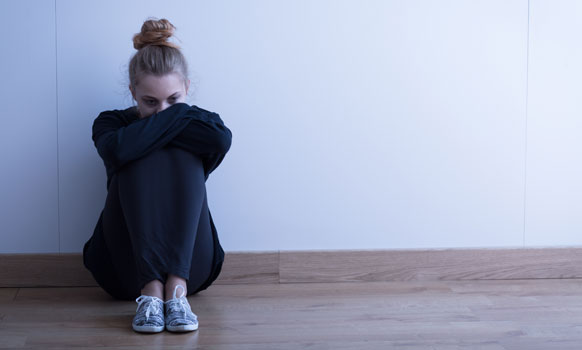 After experiencing the death of my father over three months ago, I have decided to share some thoughts, in the hope that they can help all who try to comfort mourners during such difficult times. Specifically, I will focus on aspects of the funeral, the shiva (seven days of mourning) and post shiva.
Some may be surprised that I, who tend to keep my feelings to myself, have decided to open up in this piece. However, I was inspired after reading Sheryl Sandberg's post on the death of her husband a few months ago – and felt that writing out my thoughts could be inspirational and even helpful to some (like Sheryl's were for me).
The intention of this piece is not to offend anyone or start a debate on the etiquette of shiva. Rather, these are my personal feelings about the process, based on my experience. It is amazing to be comforted by family, friends, colleagues, synagogues, rabbis, schools and other organizations. It is with gratitude and hakarat hatov that I write this.
Always sign into the funeral book. If you made a point of going to the funeral, let them know – do not just assume the mourner will know you are there or remember speaking to you.
Going to the funeral does not replace paying a shiva call. While the funeral allows you to learn about the deceased, the shiva call gives you an opportunity to express your sorrow.
When in doubt, always pay a shiva call.
If both members of a couple are friends with the mourner, they should each pay a shiva call, either together or separately.
If you cannot attend the funeral or pay a shiva call, write a letter or send an email.
There is nothing wrong with saying nothing. Silence makes people uncomfortable, but it's normal at a shiva house. If the mourner is not engaging with you, express your condolences and leave after ten minutes. Short visits are meaningful too.
Do not ask about the details of the death. Stay away from conversation of how the person died, especially if you were there when he or she died.
Be cognizant of who is talking. If the mourner is trying to listen to someone else tell a story, do not try to interrupt or try and get the mourner's attention.
Do not stay too long. Five to fifteen minutes is plenty of time. If it is crowded, there are others waiting to see the mourner. If it is not crowded, the mourners might appreciate some quiet time.
Do not assume to know how the mourners feel about finishing shiva. The actual day of getting up from shiva was the hardest day for me. Yet many people assumed the opposite. It is probably best to avoid telling mourners things like they must be so happy or relieved to get up. You do not know how they feel. I was not happy nor did I feel relief. Some might, but I certainly did not. I left a cocooned, regimented week of hearing the most amazing and beautiful stories about my father. I was surrounded by my family and loved ones and then I was expected to be back to normal. I felt like I could not breathe. My heart was breaking.
Do not expect routine communication from someone after shiva. It is very nice to send the mourner a simple text, email or phone message that you are thinking about them, however you should not expect the mourner to text or call back.
Be very careful before attempting a "flyby" shiva call. People meant well, however, stopping in the hallway at work and having a shiva call right there only made things more difficult for me. This is particularly true for people who did not make a shiva call (see #3 above). If you did not make the effort to come or write a note during shiva, the mourner is unlikely to be very receptive a week after shiva in the middle of work. That said, it is appropriate and helpful to tell someone a week or two after shiva that you are still thinking about them, or you hope they are doing well, etc. It's a fine balance.
Remember that it takes time to heal. When reflecting back on the past three months, the pain has become less intense but does not go away. It hits me at different times and different moments. But the void I feel is continuous, while the intensity ebbs and flows. I find tears in my eyes at different unexpected scenarios: at the supermarket, practicing yoga, eating at the Shabbat table, in my dreams, or planning my daughter's bat mitzvah- the intensity comes and goes but I feel a continuous a big void in my life that I assume will only grow over time.
Editor's note: This is a condensed version of Michal's original blog post. For the full post click here.
If you found this content meaningful and want to help further our mission through our Keter, Makom, and Tikun branches, please consider becoming a Change Maker today.