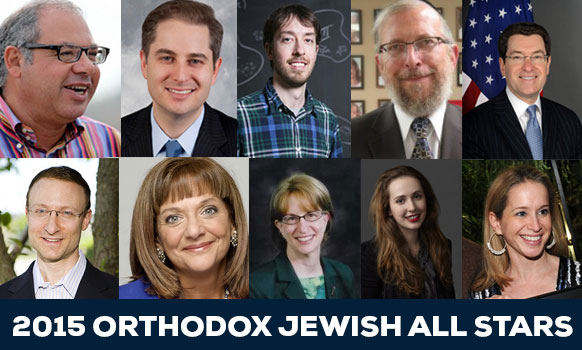 Baroness Rosalind Altmann, U.K. minister of pensions; Ahmed Zayat, owner of American Pharoah, the first Triple Crown-winning thoroughbred racehorse in thirty-seven years; and Ilana Wernick, Emmy winning co-executive producer of the hit TV series Modern Family, are among 10 individuals who have been named 2015 Orthodox Jewish All- Stars by Jew in the City, the organization dedicated to re-branding Orthodox Judaism to the world through digital media.
This diverse and accomplished group also includes Jeremy England, a 33- year- old physicist and professor at MIT who some in the scientific community refer to as 'the next Darwin' due to his brilliant mathematical theories and explanations of the origins of life; Lawrence Burian, general counsel, secretary, and executive vice president for The Madison Square Garden Company;  Zahava Reisman, founder of Sarah Chloe Jewelry, who has built a devoted following of the Hollywood elite in six short years; Gregory Zuckerman, an award-winning business reporter for the Wall Street Journal; Gail Hoffman, the treasurer of Columbia University; Norm Eisen, who served as the United States Ambassador to the Czech Republic from 2011-2014; and Rabbi Elimelech Goldberg, a 2014 CNN Hero who created Kids Kicking Cancer (which combines therapy and martial arts to help children fighting disease).
Jew in the City, founded and directed by Allison Josephs, harnesses the power of social media to break down stereotypes about religious Jews and offer a humorous, meaningful look into Orthodox Judaism. Through a website (JewintheCity.com), YouTube channel (where its videos have been viewed over 1.5 million times), and via Facebook and Twitter, Jew in the City explains important Jewish concepts like Shabbat, kosher, and mikvah, and tackles difficult topics like the Orthodox Jewish approach to homosexuality, feminism, and conversion. With a mix of light humor and rich content, Jew in the City explores these topics in a pleasant and easy to understand fashion, appealing to anyone who is curious to learn more about Orthodox Jews and observant Judaism, whether Jewish or not.
Past Orthodox Jewish All Stars have included former Senator Joe Lieberman (here), Nobel Laureate Robert Aumann, Treasury Secretary Jack Lew (here), CEO of advertising agency 360i, Sarah Hofstetter, Creative Director of BCBGeneration, Joyce Azria (see video here), and Chief Risk Officer at the NSA, Anne Neuberger. The fourth annual Orthodox Jewish All Stars red carpet awards party will take place this fall in New York City. In previous years current and many previous All Stars attended.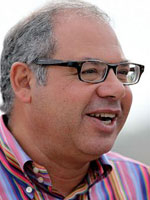 Ahmed Zayat – Owner and Breeder of the 2015 Triple Crown-  Winning Racehose, American Pharoah  – Business and Industry
 Egyptian-born businessman Ahmed Zayat first entered thoroughbred racing in 2005, and in a single decade has amassed some of the most  prominent successes in the industry. Zayat raced two Grade 1 winners  within the first 12 months of forming Zayat Stables and has added to that haul every season since then. From 2005 to 2015, Zayat Stables has  ranked among the top five owners in North America seven times, including #1 in 2008 and 2015. They have also been the leading owner at some of North America's most prestigious race meets, including Del Mar and Saratoga. Zayat Stables was honored to win their first Eclipse Award in 2014 and first Classic races in 2015, with home-bred champion American Pharoah. Zayat's horse, American Pharoah, won the Preakness Stakes race, the Belmont Stakes race, and the Kentucky Derby, making it the 12th Triple Crown winner ever.
Zayat moved to the United States at age 18 and earned a master's degree in Public Health at Boston University. He went on to found the Al Ahram Beverage Company in Egypt which creates and produces a popular non-alcoholic drink. Al Ahram was later sold to Heineken International for $280 million dollars after Zayat helped turn it into the largest beverage manufacturer and distributor in the Middle East. Zayat is also the majority shareholder in the largest manufacturer of glass containers in Egypt, Misr Glass Manufacturing.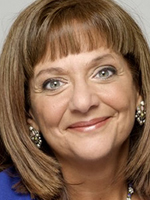 Baroness Rosalind Altmann – UK Pensions  Minister – Law and  Government
Baroness Ros Altmann is the United Kingdom's newly  appointed Pensions Minister at the Department for  Work and Pensions, the largest  government  department in the United Kingdom. She is responsible  for the nation's welfare and pension policy. The  Baroness is also a Fellow of the Royal Society of Arts and chairs the Lord Chancellor's Strategic  Investment Board for the Ministry of Justice. She has won numerous industry awards and honors, including Pensions Personality of the Year (twice), Industry Guru of the Year, and a Women in Public Life Award.
Altmann earned a first class honors degree in Economics from University College London, a Ph.D. degree in Economics from London School of Economics, and was a Kennedy Scholar at Harvard. She started her career as an academic at University College London, London School of Economics, and at Harvard University, researching and publishing on UK pension policy, occupational pensions, and retirement. Altmann then managed institutional investment portfolios for 15 years, and was a consultant to the UK Treasury. She has also been heavily involved in social care issues, working with government, charities, industry groups and official review bodies.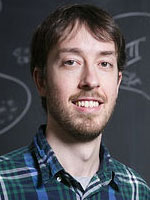 Professor Jeremy England – "The Next Darwin," Forbes 30  under 30 in Science – Science and Medicine
England joined the MIT Physics Department as an Assistant Professor in  September 2011. After earning a bachelor's degree in biochemistry from  Harvard in 2003, he was selected as a Rhodes Scholar and began his  graduate studies at the University of Oxford. He subsequently completed  his doctorate in physics at Stanford in 2009. Before coming to MIT, he  spent two years as a lecturer and research fellow at Princeton University.  In 2011, Forbes named him one of the "30 Under 30" in science. His research has also been featured across several news platforms including NBC news, Quanta magazine, Fox news, and Ozy.com.
As the Assistant Professor of Physics at the Massachusetts Institute of Technology, England is best known for a mathematical explanation of the origins of life known as dissipation-driven adaptation. At 33, he's already being called 'the next Charles Darwin' by many of his colleagues in the scientific world. Professor England's current research is directed towards understanding the patterns of organization in space and time that form the basis of life at the molecular level. His overall objective? To chart a course of inquiry that traces the boundary between inanimate and living matter.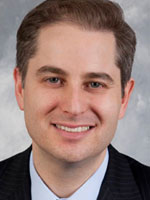 Lawrence Burian – General Counsel, Secretary, Exec. VP,  Madison Square Garden, Inc. – Law and  Government
As executive vice president, general counsel and secretary of The Madison  Square Garden Company, Lawrence J. Burian oversees and directs all of  the company's legal affairs. He is responsible for advising executive  management on key legal and strategic matters and for managing the  company's legal department, including all corporate, commercial,  transactional, litigation, regulatory and day-to-day legal matters.
Prior to joining Madison Square Garden, Mr. Burian served as senior vice president and associate general counsel at Cablevision, providing legal and strategic counsel to the company's executive management. Before that, he was an associate with the law firm of Davis Polk & Wardwell, specializing in mergers and acquisitions. In 1995, he served as a law clerk for then Deputy President (and later President) Aharon Barak of the Supreme Court of Israel in Jerusalem. Mr. Burian holds a doctorate of jurisprudence from Yale Law School and received his Bachelor of Arts in economics from Yeshiva University in New York, where he graduated summa cum laude.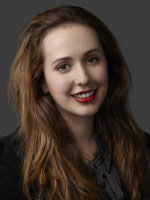 Zahava Reisman– Celebrity Jewelry Designer; Creator Sarah  Chloe Jewelry  – Business and Industry
Reisman is the creator of Sarah Chloe Jewelry, which in six short years  since its 2009 launch has developed an almost cult-like following among  the Hollywood elite. While working in-house for two of the largest  diamond houses in the US, Reisman was trained to recognize the  importance and value of proper jewelry design and craftsmanship. It was  with the birth of her first daughter, Sarah Chloe, that she was inspired to design a one of a kind piece for herself to showcase her daughter's name. After receiving an overwhelming demand for it, she launched the Sarah Chloe Jewelry collection, with personalized jewelry being the cornerstone of the collections.
In 2013 Sarah Chloe Jewelry began a collaboration with Gwenyth Paltrow's GOOP online lifestyle magazine. It is regularly featured in top national publications including Vogue, People, Us Weekly, InStyle, Marie Claire, Elle, Lucky, Teen Vogue, The TODAY Show, E! News, and many others. Sarah Chloe fans include Scarlett Johannson, Charlize Theron, Debra Messing, Cate Blanchett, Helen Mirren, Rob Lowe, Jennifer Hudson, Kate Hudson, Emma Watson, Katie Holmes, Jennifer Garner, Taylor Swift, Jessica Biel, Beyonce, Rachel Zoe, Jessica Alba, Mindy Kaling, Naomi Watts, Maya Rudolph, Elizabeth Hasselbeck, Christina Hendricks, Rashida Jones and many more. With the birth of her second daughter, Lana Alexandra, Zahava launched the LanaAlexandra line, a collection of limited edition fine diamond jewelry that incorporates precious stones and metals.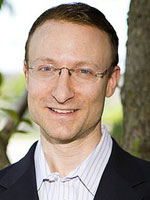 Gregory Zuckerman: Award-Winning Reporter at the Wall  Street Journal – Arts and Entertainment
Zuckerman joined The Wall Street Journal in 1996 where he is a business reporter. Early in his career at The Journal, Zuckerman covered credit markets and wrote the widely read "Heard on the Street" column. Now, as a special reporter in the Money & Investing section, he covers financial trades, hedge funds, private equity firms, the energy revolution, and other investing and business topics.
Zuckerman was part of a team that won the 2007 Gerald Loeb award — the highest honor in business journalism — for breaking news coverage of the collapse of hedge fund Amaranth Advisors, and he was part of a team that won the 2003 Gerald Loeb award for breaking news coverage of the demise of telecom provider WorldCom. Greg also was part of a team that won the New York Press Club Journalism award. Greg was a finalist for the 2011 Gerald Loeb award, for investigative news coverage of the insider trading scandal and was a finalist for the 2008 Gerald Loeb award, for coverage of the mortgage meltdown. Before joining the Journal he wrote about media companies for the New York Post and was the managing editor of Mergers & Acquisitions Report, a newsletter published by Investment Dealers' Digest. He graduated from Brandeis University in 1988, Magna Cum Laude and is a best-selling nonfiction writer. His book "The Frackers: The Outrageous Inside Story of the New Billionaire Wildcatters" was published by Portfolio/Penguin Press in 2014 and was a national bestseller. The Frackers was named a 'book of the year' by Forbes Magazine, the New York Financial Writers Association and the New York State Society of Public Accountants.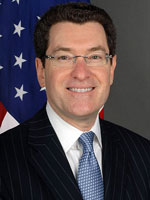 Norm Eisen – U.S. Ambassador to Czech Republic from 2011-  2014 – Law and Government
As the former Assistant Director of the Anti Defamation League's L.A.  office, Eisen fought tirelessly against anti-Semitism and other forms of  bigotry and racism, and promoted US-Israeli relations. He is known as  a  leading civil rights advocate, founding the citizen's government watchdog  group CREW (Citizens for Responsibility for Ethics in  Washington). He  graduated from Harvard Law School in 1991, and over  the next two decades, made a name for himself as one of this country's top advocates. He was named as one of Washington's top lawyers by Washingtonian Magazine. In 2009, he was named by the President as the United States "ethics czar", and in that capacity, he implemented major reforms and put in place novel governmental anti-corruption measures.
President Obama appointed Mr. Eisen to serve as the United States Ambassador to Czech Republic in 2011. He served until 2014, during which time he helped solidify US-Czech republic cooperation and increase the United States' trade with the Czech Republic by 50% (more than three times the average for U.S. embassies in Europe during his tenure). Eisen has been credited with helping to deepen U.S.-Czech relations. Eisen's ambassadorship has also been noteworthy because his mother was a Czechoslovak Holocaust survivor who was deported by the Nazis from that country to Auschwitz. He his presently serving as a Visiting Fellow in Governance Studies at The Brookings Institution.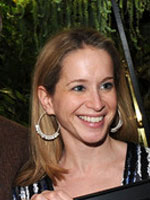 Ilana Wernick – Emmy-winning Co-Executive Producer of Modern Family – Arts and Entertainment 
Wernick has been working in Hollywood for over fifteen years as successful  writer and producer on prime time network television – a space inhabited by few Orthodox Jews and even fewer Orthodox Jewish women. Focusing mostly in Comedy she has written for and produced several sitcoms, including ABC's Hank which starred Kelsey Grammer (of Frasier fame) and Fox's 'Til Death with Brad Garrett (everybody's favorite older brother on Everybody Loves Raymond).
She has also been the executive producer for some other uproariously funny shows like ABC's The Middle (a new sitcom oddly reminiscent of the nineties favorite Malcolm in the Middle) and CBS's The King of Queens (which ran for nine seasons). Wernick won an Emmy as co-executive producer of Modern Family in 2011 as well as a Writers Guild of America Award for Television in 2010 and 2011. This hit show has won the Emmy for Outstanding Comedy Series every year since its first nomination in 2010.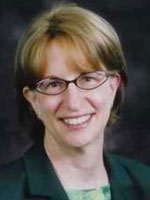 Gail Hoffman – Treasurer at Columbia University – Business  and Industry
Hoffman is the treasurer at Columbia University where she has global responsibility for banking relationships and cash management. She also oversees the long term debt portfolio, used to finance capital construction, and risk management. She is particularly active in the central administrative efforts to support Columbia's ever growing international activities. She joined Columbia in July 2003 as assistant vice president for student financial services (bursar). Beginning in May 2004, she served a short period as interim treasurer and controller until her appointment as treasurer in November 2004. Hoffman also serves on the board of Bank Leumi USA where she has been a director since 2009; she is active on the audit and technology committees.
Prior to joining Columbia, Hoffman spent more than 30 years in the banking and financial services industry. She began her career at Citibank in 1971, serving in a number of different senior positions including investment banking operations, cash management and e-commerce. She also worked at Chemical Bank and for the Central Bank of Israel in Jerusalem. Hoffman holds a B.A. in economics from the University of Pennsylvania and earned her M.B.A. from New York University's Stern Graduate School of Business. She has also been a lecturer on e-commerce at Baruch College.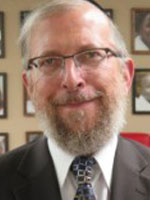 Elimelech Goldberg – 2014 CNN Hero and Founder of Kids  Kicking Cancer – Science and Medicine
Goldberg is a Clinical Assistant Professor of Pediatrics at Wayne State  University School of Medicine and holds a First Degree Black Belt in the  Korean art of Choi Kwon Do. Having lost his first child to leukemia at the  age of two years, Rabbi Goldberg's commitment to ease the pain of very  sick children and his dream of bringing healing through the empowering  focus of the martial arts resulted in the creation of the Kids Kicking Cancer non-profit organization in June 1999.
Kids Kicking Cancer provides weekly classes for children, both inpatient and outpatient, in the mind-body techniques found in the martial arts. Its mission is "to ease the pain of very sick children while empowering them to heal physically, spiritually and emotionally." Through an innovative program that merges modern integrative medicine with traditional martial arts, Kids Kicking Cancer addresses the overwhelming needs of children with illness. Specially trained black belt martial artists teach breathing, visualization, and relaxation techniques, in addition to traditional martial arts moves to help empower the children and provide them with a sense of power, peace and purpose. Martial arts classes, support during hospital & clinic procedures, uniforms, and transportation to and from classes are provided to families at no cost. Rabbi Goldberg, was a recipient of the Robert Wood Johnson Community Health Leader's Award (2004) and the McCarty Cancer Foundation's Humanitarian of the Year Award (2004). Most recently in 2014, he was named one of CNN's Heroes.
If you found this content meaningful and want to help further our mission through our Keter, Makom, and Tikun branches, please consider becoming a Change Maker today.