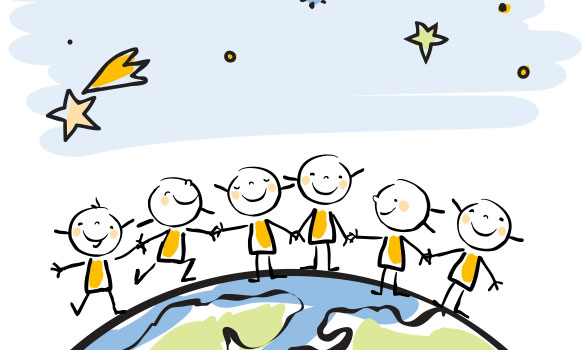 When I was first making the transition from Conservative to Orthodox, an observant Conservative family I knew invited me over for Shabbos essentially to have an "intervention." "Look," they told me, "you can be kosher and shomer Shabbos without becoming one of THEM. If you become Orthodox – you'll become a rock-thrower."
Where did an intelligent, observant, well-meaning family get such an idea? From the headlines, of course. Rock throwing, spitting on girls, refusing to sit next to women on planes and subsequently inconveniencing the rest of the passengers – I don't know how many there are out there who do these things while wearing the "Orthodox garb," but these actions go against the very roots of being a religious Jew. And the trouble is that our entire community gets judged by it.
"Derech eretz kadma l'Torah" (Common decency is a precursor to Torah) states the Talmud. "V'ahavta l'reyecha k'mocha" (Love your neighbor as yourself) the Torah commands us. And as the great rabbi Hillel explained the entire Torah on one foot: "What is hurtful to you do not do to your fellow. The rest is commentary."
As I read these headlines of people doing awful things in the name of Orthodox Judaism I cringe, then cringe some more. So I decided to be proactive. The papers write stories about all the people who don't seem to follow these Torah principles about common decency, so we will come together on social media and collect many of the Orthodox Jews who do. We can't stop extremists from being extreme, but we can create a record of many of the people who are trying to do the right thing.
Please comment below to indicate that you're an Orthodox Jew who strives to live by these aforementioned Torah principles and share it with as many people as you can who will do the same.
Thank you.
If you found this content meaningful and want to help further our mission through our Keter, Makom, and Tikun branches, please consider becoming a Change Maker today.