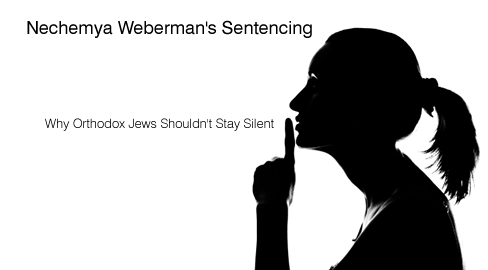 When I began my journey back to Jewish observance in my mid-teens, Orthodoxy was not my original destination. In my mind, Orthodox Jews were not the kind of people you'd want to emulate. So I tried to become an observant Conservative Jew at first, hanging out with the most religious Conservative Jews I knew. There was one family I really liked spending Shabbos with, but they saw that I was considering making the transition to Orthodoxy, and they did everything they could to dissuade me.
"Don't do it," they warned me at the Shabbos table one week. "Don't became one of them. They're rock-throwers." I'll never forget their admonishment or how the worst of the community represented "all Orthodox Jews" to them. I was fortunate enough to meet many non-rock-throwing Orthodox Jews who were living lives completely committed to Jewish observance, which is why I eventually decided to go the Orthodox route. But I learned an important lesson that day.
To most of the non-Orthodox world, when one Orthodox Jew throws a rock, we are ALL rock-throwers. When one Orthodox Jew cheats the government, molests a child, or protects a child molester, we are all guilty of these crimes too. I believe the guilt by association phenomenon is so prevalent because most people never get the chance to personally meet an Orthodox Jew, and therefore their only knowledge of us is based on the negative headlines in the papers and the ridiculous caricatures they see of us in movies, TV, and books.
The laws of guarding one's tongue are complex, so I clarified the issue with my rabbi: once information is public knowledge, it is permissible to repeat it, especially if something positive will be accomplished by doing so. As a person who has made Orthodox Jewish PR my mission, I believe that it is only when we speak out against the publicly known problems that the larger world will understand that the majority of us do not support the actions of the worst of our community.
There is a knee jerk reaction from many Orthodox Jews against airing our dirty laundry. But when crimes are committed – theft, rape, molestation, etc. – the accused must be dealt with in a court of law (as long as the court will give the person a fair trial, which is the case in the U.S and many other democratic countries these days). The Orthodox community doesn't have the power or capability to prosecute and punish criminals on its own, and therefore the crimes must be reported and the government must get involved. But even when a person isn't in any way involved in reporting a crime, there is a place for public discussion of the bad acts of Orthodox Jews.
That's because once an Orthodox Jew has been arrested, you can be sure the news outlets will pick up the story. The media has been ALL over the Nechemya Weberman allegations, trial, and conviction and all their gory details. It seems to be a favorite pastime of many reporters to show how "hypocritical" religious Jews are. It is at that point that we must speak up to let the world know that these people do NOT represent us. That we are not willing to live with such individuals in our community. Of course, not EVERY bad act needs to be discussed publicly. If a certain neighborhood has a problem with gossiping or talking too much during prayers, those are the kinds of things we can deal with ourselves and don't need to "go public" about. But if we do not speak out against the actions of those like Weberman, the world is liable to assume that we are complicit. As the Talmud states: "shtika k'hoda'ah" – silence is like agreement.
People often afraid that if we talk about problems in the Orthodox community we cause a chilul Hashem (desecration of God's name). In truth, the chilul Hashem is caused when the media has widely reported a problem yet we stay silent
If you found this content meaningful and want to help further our mission through our Keter, Makom, and Tikun branches, please consider becoming a Change Maker today.