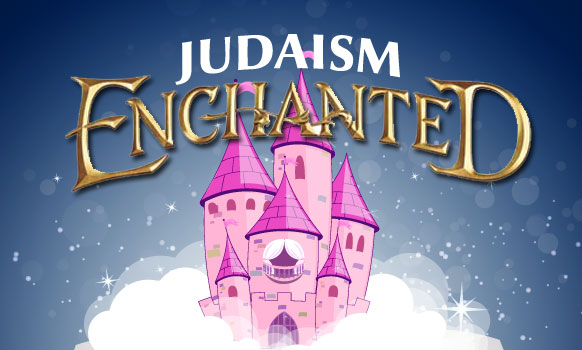 Like hundreds of thousands of Americans, I flocked (and mind you I normally pride myself on not flocking, but I had free babysitters available and was in the mood for something light) to see Disney's Enchanted over Thanksgiving weekend. If you're not one of the people who has helped this movie gross over $50.5 million so far, I won't spoil it for you, but a basic, non-spoiler theme of the movie is the tension between "happily ever after" and the cold harsh reality of well – the world. I was thinking about how all this relates to Jewish thought. Do we believe in happily ever afters or are we more realistic and think that the world has a lot of sorrow in it?
To answer simply – both. There's no way that Jews could deny that there's sadness in the world. As a people, we've experienced countless expulsions, pogroms, and exterminations. But unfortunate events don't just stop with the Jews. There is no country that's been free of war, no family immune to disease, no city without crime. So how could there possibly be a happily ever after on such a miserable planet?
The happy endings we've seen time and time again in Disney movies are similar to the way a child raised in a healthy, normal home sees the world. Everything is good. Everything is safe. Mommy and Daddy tuck him into a warm, cozy bed each night. Ignorance is bliss. But then the child grows up and starts to learn about about past atrocities and current injustices in the world. The parents whom he used to believe knew everything now, in his mind, know nothing! This pessimistic, adolescent approach to life, unfortunately is one layer of reality and we not only must be aware of the tragedies that take place, we must do whatever we can to prevent or fight them.
But this dismal outlook, despite the fact that many people get stuck in it, is not the highest level of understanding. While it's a level of knowledge above that of a naive child, it's not true knowing. Although our depressing history is undeniable, Judaism is very focused on happiness and joy. There is a famous chassidic saying that says, "It is a great mitzvah to be happy all the time!" Does such happiness come from one too many schnapps in an effort to escape? Not at all. This highest level of knowledge is completely sober, completely aware, but also completely trusting.
As human beings, our comprehension of good and bad is quite limited. If I asked you if having your chest sliced open sounded good or bad, you'd almost certainly reply bad! But if I gave you just a little more information and told you that your chest was being cut open so that you could have life-saving open heart surgery, you'd quickly change your answer to good. In both cases there was a chest being cut, but only when more information was provided did it become clear that the cutting was actually for the good.
And so that is the Jewish idea of happily ever after. We're not so simple to believe that everyone rides off into the sunset without ever having problems. We just recognize that although there are many tragedies and misfortunes in this world, that ultimately everything happens for the good, even if we can't always understand it.
If you found this content meaningful and want to help further our mission through our Keter, Makom, and Tikun branches, please consider becoming a Change Maker today.