While Netflix's "Unorthodox" highlighted, Esty Shapiro, a woman who wasn't allowed to sing in public – due to the laws of Kol Isha (learn more about this challenging law here), there are many Orthodox Jewish women from less insular communities (and less dysfunctional situations) who love singing and performing for other women. Some have even created careers from it, recording and selling albums, hosting women's tents at Jewish music festivals and creating their own musical podcasts. Here is a selection (but not an exhaustive list) of some of the best-known Orthodox Jewish female singers in the world today. (Please note and respect that even online, these women request that only women listen to them sing.)
Perl Wolfe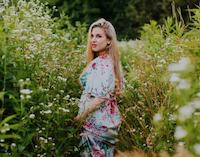 The creator of the popular all-women band Bulletproof Stockings, Wolfe has since struck out on her own. Bulletproof Stockings was an alternative/indie rock band with influences from punk, pop, jazz, blues, and funk and were compared to Adele, Nina Simone, Fiona Apple, and Florence and the Machine. Wolfe was quoted saying that her lyrics, while not always explicitly religious, were nevertheless inspired by "Torah and by Lubavitch's version of Hasidic faith."
Dalia Shusterman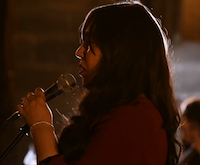 The former drummer of the psychedelic rock band Hopewell, Shusterman also formed Bulletproof Stockings with Perl Wolfe. She now has a band called the New Moon All Stars, and blends drums and percussion with cello to mesmerizing effect. The pianist has played with and composed scores for major contemporary dance companies. The cellist, Laura Melnicoff featured below, has a Master's degree in cello performance and has performed at Carnegie Hall. Their influences are as varied as their musical backgrounds, with a repertoire that includes Brazilian bossa nova, jazz and Motown classics.
Miriam Sandler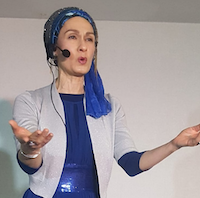 After spending seven years touring with pop artist Jon Secada and performing with megastars like Gloria Estefan and Michael McDonald, Sandler has recorded with superstars like Julio Iglesias and James Brown. She became a baalas teshuva, performed with the band Tofa'ah in Israel and has become a popular frum singer in her own right. She now teaches singing to dozens of girls annually and helps run performance camps as well as a vocal coach, and her talks about her journey are very popular as well.
Esther Freeman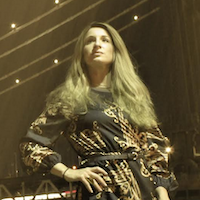 Freeman, who grew up in a Chabad family, started singing as a child and was offered by a music manager to be introduced to N*Sync and the Backstreet Boys to launch her secular career. She passed on the opportunity and started to sing at women's events, including the International Convention for Chabad Emissaries for over 3,000 women. She began composing music and writing her own lyrics, accompanying herself on guitar and piano over 15 years ago. Since then, she has performed all over the world. This year, she released the song called Superhero which evokes the concept that one can change the world by changing themselves. Her music ranges from soulful ballads to high-energy songs and are accompanied by personal stories and deep Jewish concepts. Her lyrics reflect her desire to share the beauty of Judaism with the world.
Franciska Kay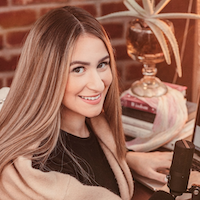 Kay, who goes by just her first name professionally, is a singer, composer, producer, host of The Franciska Show podcast and a coach for creatives. Growing up in a religious home in Moscow, she performed for both men and women until she reached bat mitzvah age, and then starting composing music about Jewish texts. Since then, she has released 5 albums and created 12 music videos. She performs at women-only Jewish events and DJs at bas mitzvahs, and coaches girls on how to record songs and make music videos.
Shaindel Antelis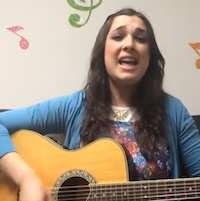 Antelis started writing her own songs at ten years old and learned guitar while in Israel for seminary. "Heart and Soul", her first album, is mostly songs written there. Her songs have a pop feel and meaningful messages. She tried out for the "Wanna be a Star" (for women) and made it into the final show. She recorded her second album "Change", followed by releasing music videos and her other albums "Live Today" and "The Sun is Rising." She now tours all over the world, performing for women and girls.
Chanale Felig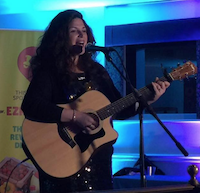 This Lubavitch singer recently moved to Israel but her legions of American fans have only grown. She is a recording artist with 6 albums to her credit, and also creates children's DVDs. Her "Bella Bracha and Parsha Time" series is sold in Judaica Stores worldwide. She is known for her meaningful lyrics about daily life issues, challenges and emotions that are highly significant to any Jewish woman and / or mother.  
Dalia Oziel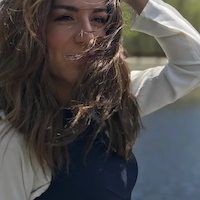 Originally from Dallas, Oziel currently lives in Jerusalem where she records and performs songs that she writes. While in high school, Oziel first released an album titled "Together," raising money for eight little girls with cancer and chronic illnesses through Chai Lifeline. Her album "Stained Glass" is written to empower girls and women through their challenges.
Nechama Cohen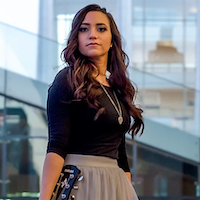 Originally from Lakewood, Cohen has sung before crowds of 1500 women and toured internationally. She first recorded an album after her rabbi told her that girls should have inspirational music to listen to. Her website features her request for men not to listen prominently. She has performed at the Sababa music festival, created music videos and recently collaborated with her new husband on a popular cover track.
Bracha Jaffe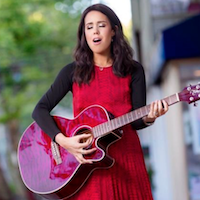 Jaffe sings both soul-stirring ballads and upbeat songs, while working as a nurse practitioner as well. Growing up in Brooklyn, she comes from a musical family and now does vocal coaching for others as well. In 2012, she produced her first concert "Forever" for Ezer Mizion in New York. She has since performed in Israel in Biyanei Ha'umah for Ezer Mizion as well as for Zichron Shlome, A TIME, Bonei Olam, Dror and other organizations. With inspiration drawn from songs her grandfather used to sing among other sources, she is thrilled to connect with audiences through her passion for song.
Devorah Schwartz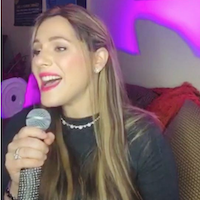 A singer and vocal coach with albums and videos under her belt, Schwartz released "The Devorah Schwartz Album: I Believe in Me" on the record label Aderet, and offers it through iTunes, Mostly Music and Judaica Stores in the US, Israel, and London. Based in Jackson, NJ, she is a popular performer at women's events in New Jersey, New York and internationally. A mother of boys, she works with women and girls on vocal coaching and singing performance.

Chaya Kogan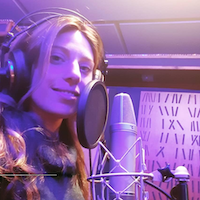 With her album "The Power Is You," Kogan aims to empower women and girls with her original Jewish pop songs. Proud to offer them on any music app, her music videos have garnered hundreds of thousands of views. Kogan is based in Israel and performs worldwide. She recently collaborated with Bracha Jaffe on a duet which became a viral hit, and has also sung with Chanale and others from this list. Her family is musical as well, her brother is the alternative Jewish music artist Describe.
If you found this content meaningful and want to help further our mission through our Keter, Makom, and Tikun branches, please consider becoming a Change Maker today.