Fashion Week has just ended in New York, London and Milan, with Paris' shows this week wrapping up the Fall Ready-to-Wear season. With all of the top designers in the world all showcasing their takes on what fashion will be like this coming this year, there is excellent news for modest fashion lovers everywhere. All of the hottest and most-discussed styles were shown with elegant tznius incarnations by a wide variety of fashion houses. The following fourteen trends were seen across runways in the U.S., U.K. and Italy, and translate beautifully to modest year-round wear. From colors to embellishments, accessories to outerwear, here are the most stylish modest takes on the latest fashion trends.
Rainbow Future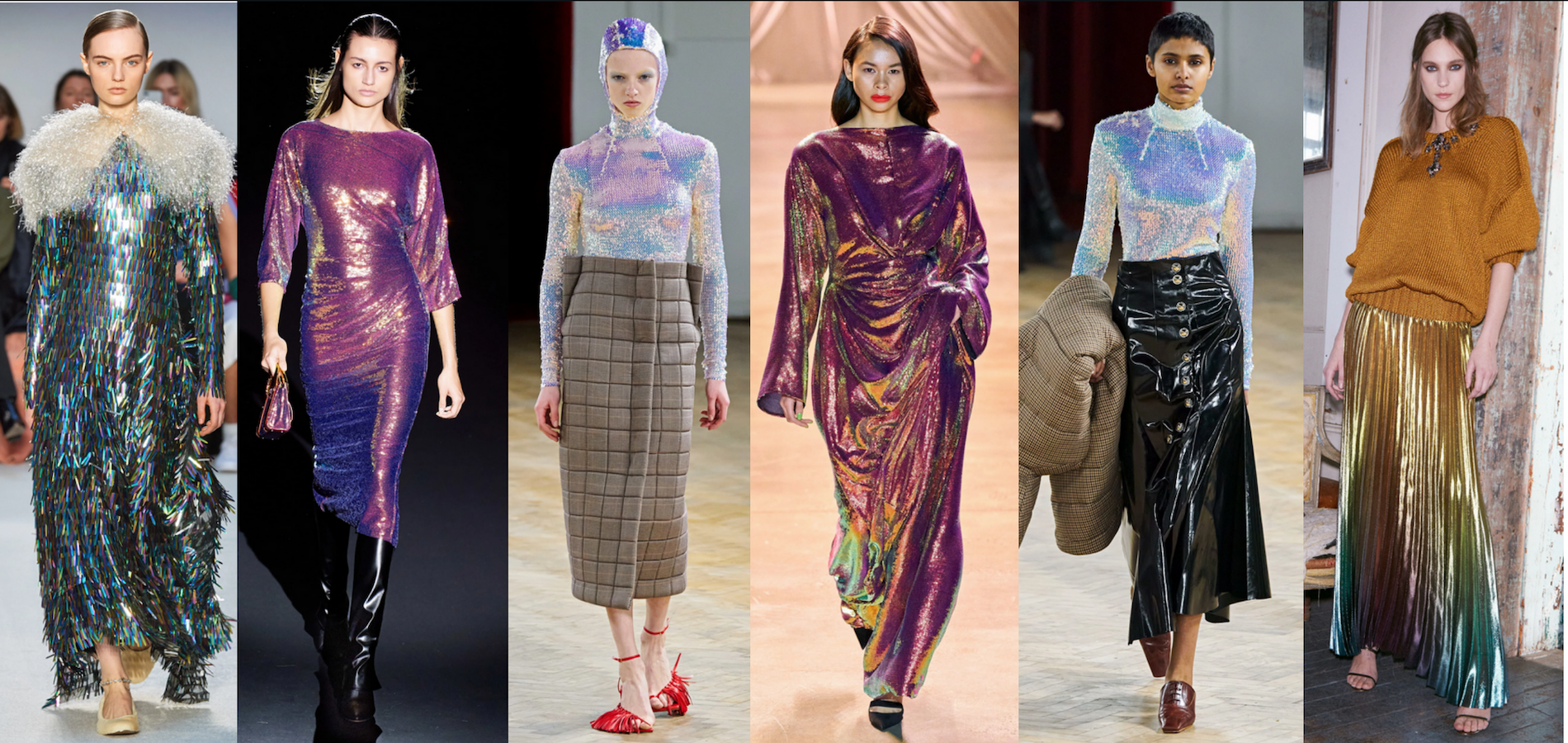 Holographic sheen has new flexibility and structure in this colorful trend, which features allover rainbow or neutral-paired separates in bold new ways. Not just for unicorn birthday parties or '80s theme nights anymore, this trend brings a feminine favorite into the 2020s. From dichroic paillette sequins to shimmering lamé, this effect is achieved in a variety of creative ways. Try it in a skirt or top, or even a bag or shoes if you aren't yet ready to head over the rainbow.
Yellow Sunshine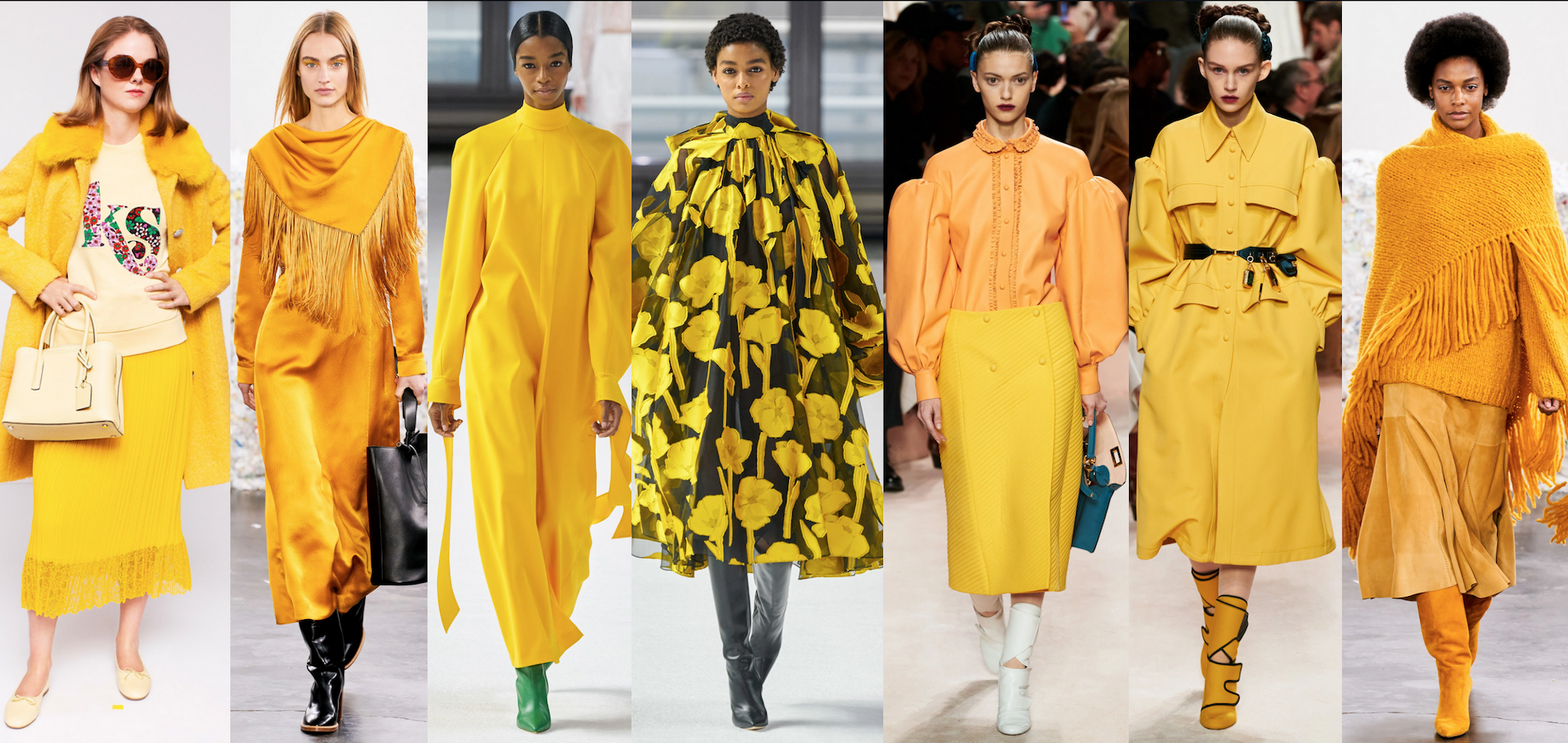 With Saffron being Pantone's second-most popular color this year (alongside Classic Blue and Scarlet), its no wonder that designers threw "caution" to the wind and ran with it. This bright color, ranging from buttercup to marigold and even fluorescent versions was ubiquitous in head-to-toe looks, as well as in patterns and prints. The perfect color to wear from sunny Springtime, to sunflowered Summer to harvest Fall, this hue will be in style all year long. Yellow might be bright, but will always look refined and ladylike in modest lengths and cuts.
Electric Blue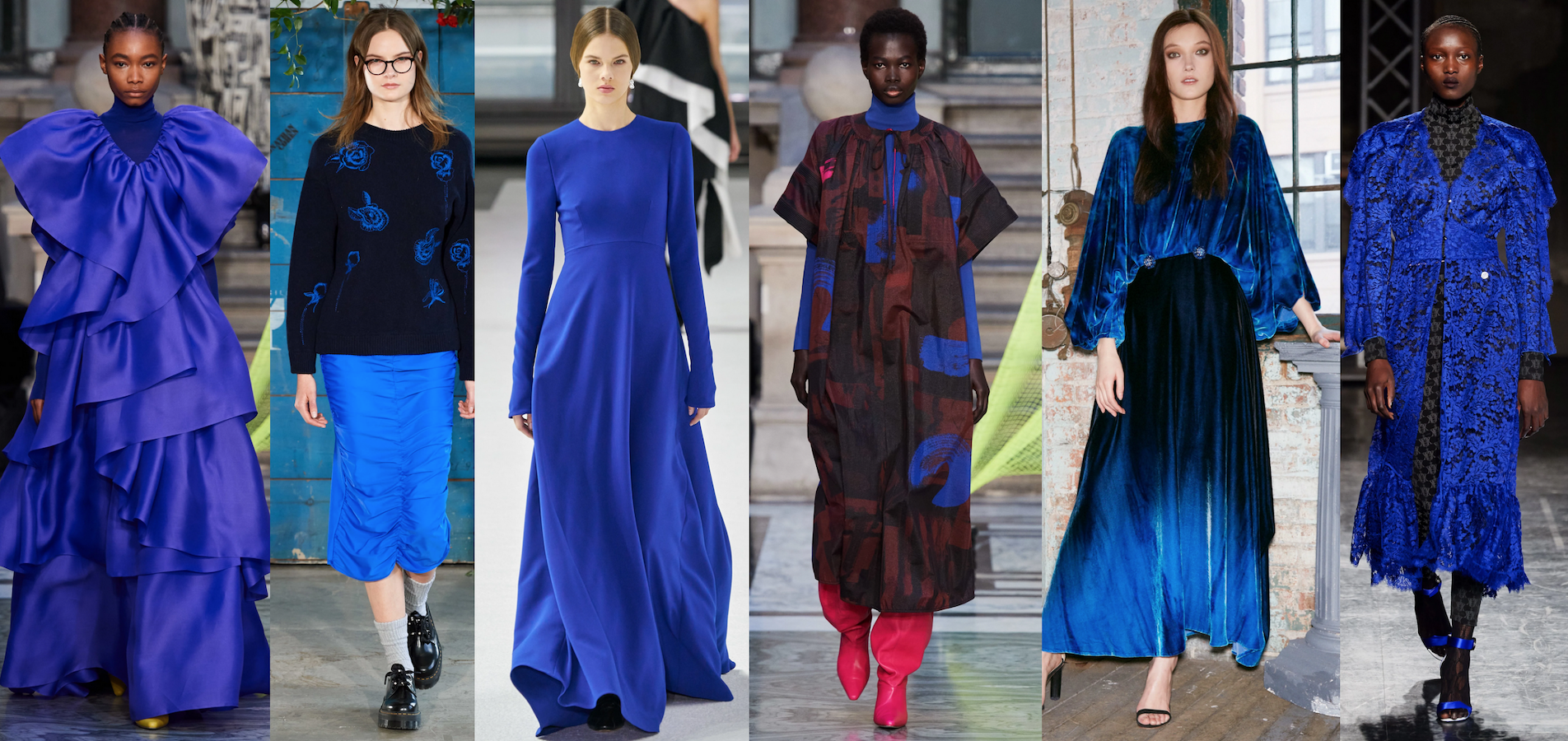 Already announced as an interior design color trend and a brighter version of the Pantone's color of the year Classic Blue, this shade is part Yves Klein and part Ultraviolet. Taking a tip from techeiles, this rich color evokes Chefchaouen, Morocco, whose Inquisition-dispersed Jews took to painting buildings there that color. In fashion, it is the epitome of elegant boldness, as maxi dresses and accent pieces alike bear the color. The hue might just steal the show at your next simcha.
Ponchos and Capes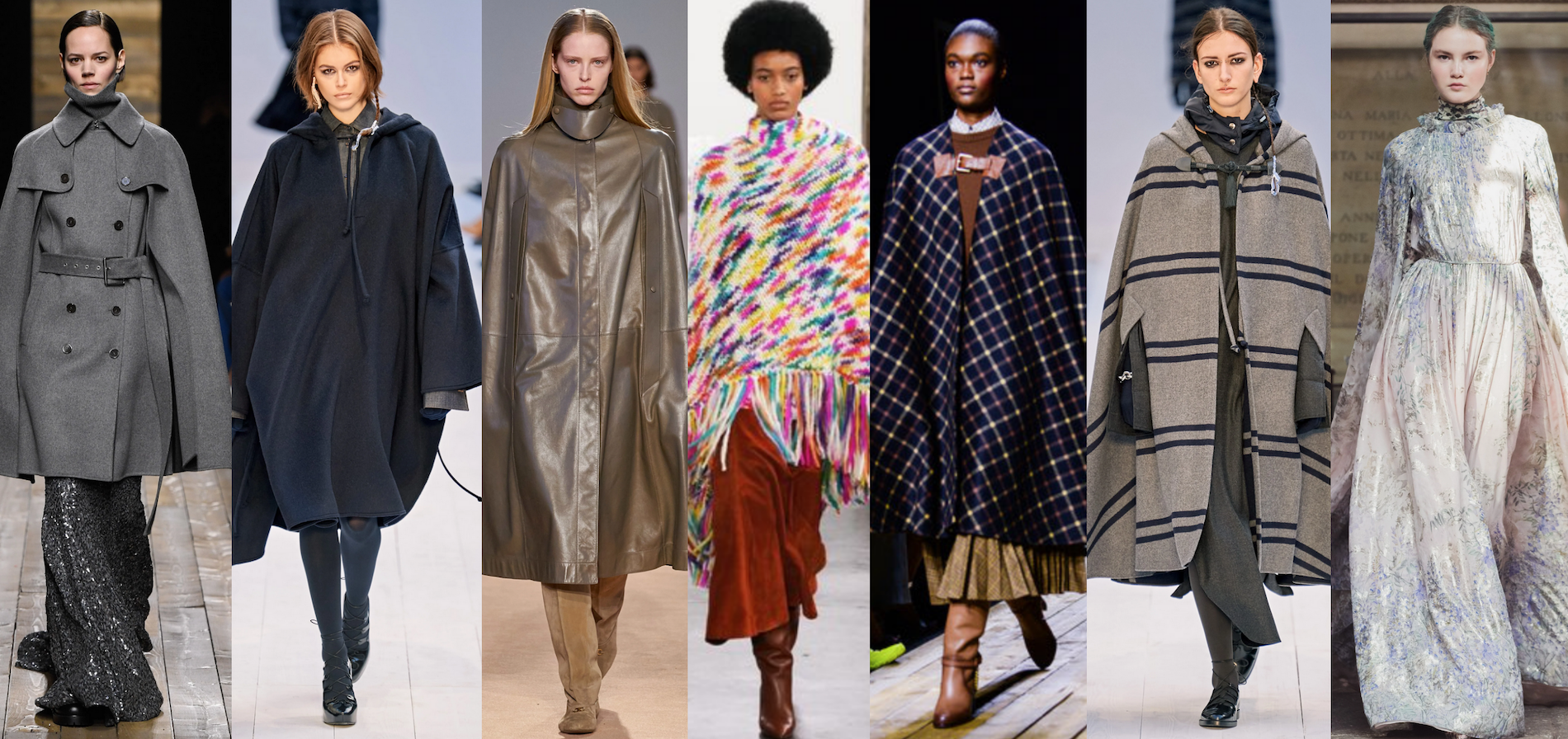 Capes came in with a trend hurricane last year and never left, as this year's updates see them built into dresses in different structural incarnations. Ponchos are also making a comeback, from the colorful knitted kind that enjoyed a heyday in the 60's and 90's, to a much more elegant, structured and tailored version that would fit in at the office, on Shabbos or a wedding. With many styles, shapes and colors to choose from besides basic waterproof black, covering up has never been this much fun.
Faux Fur-ther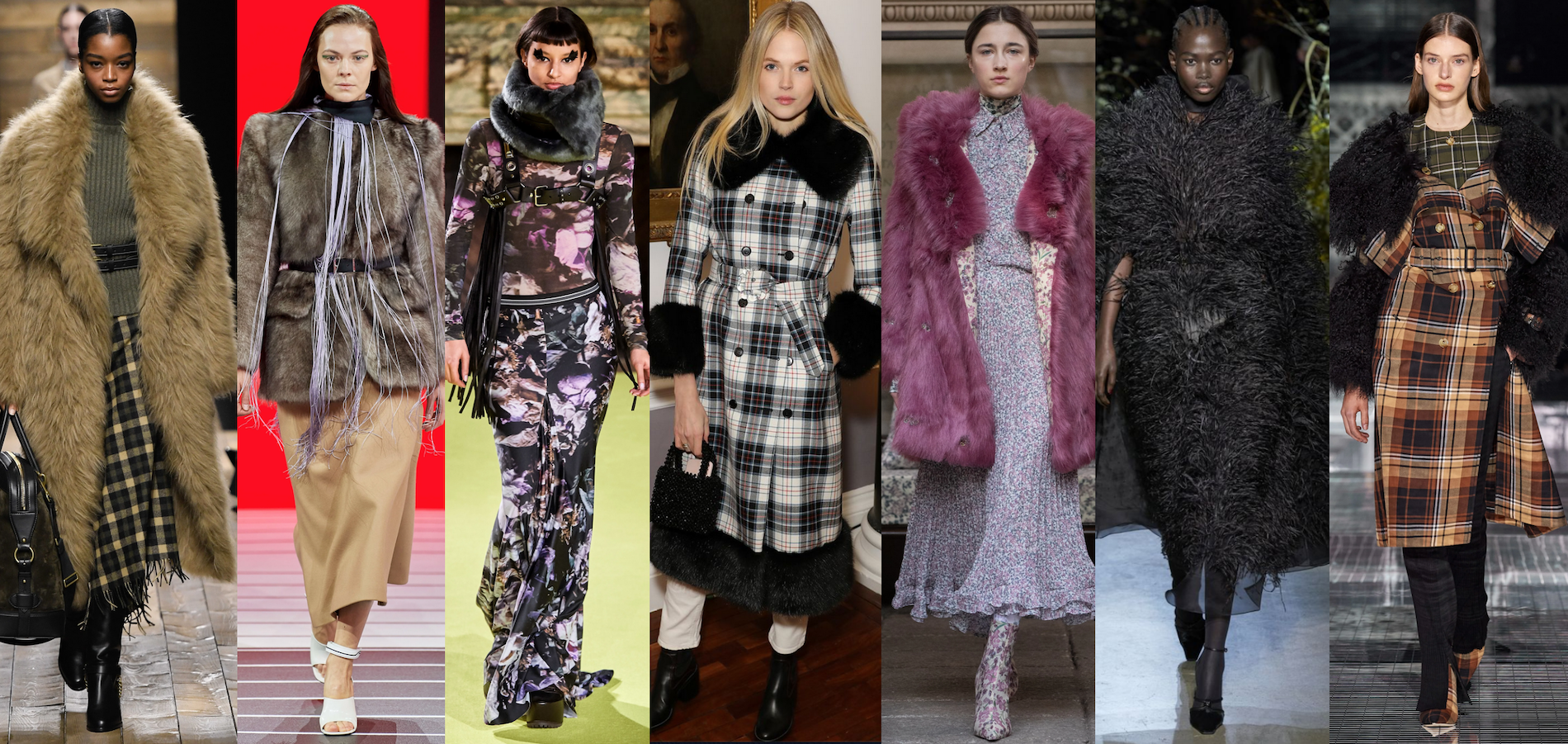 Faux Fur details are everywhere, from detachable collars to jacket cuffs. From last year's "teddy coat" through this year's fur bombers, the furry texture is branching out with tactile style to spare. The different textures and feels of faux fur allow for a variety of colors and designs, and also come without the real fur price tag, as well as its potential protesters. Try this sensory wonder as accessories or outerwear, or as a coatdress for a submersive fashion experience.
Ruffle Your Feathers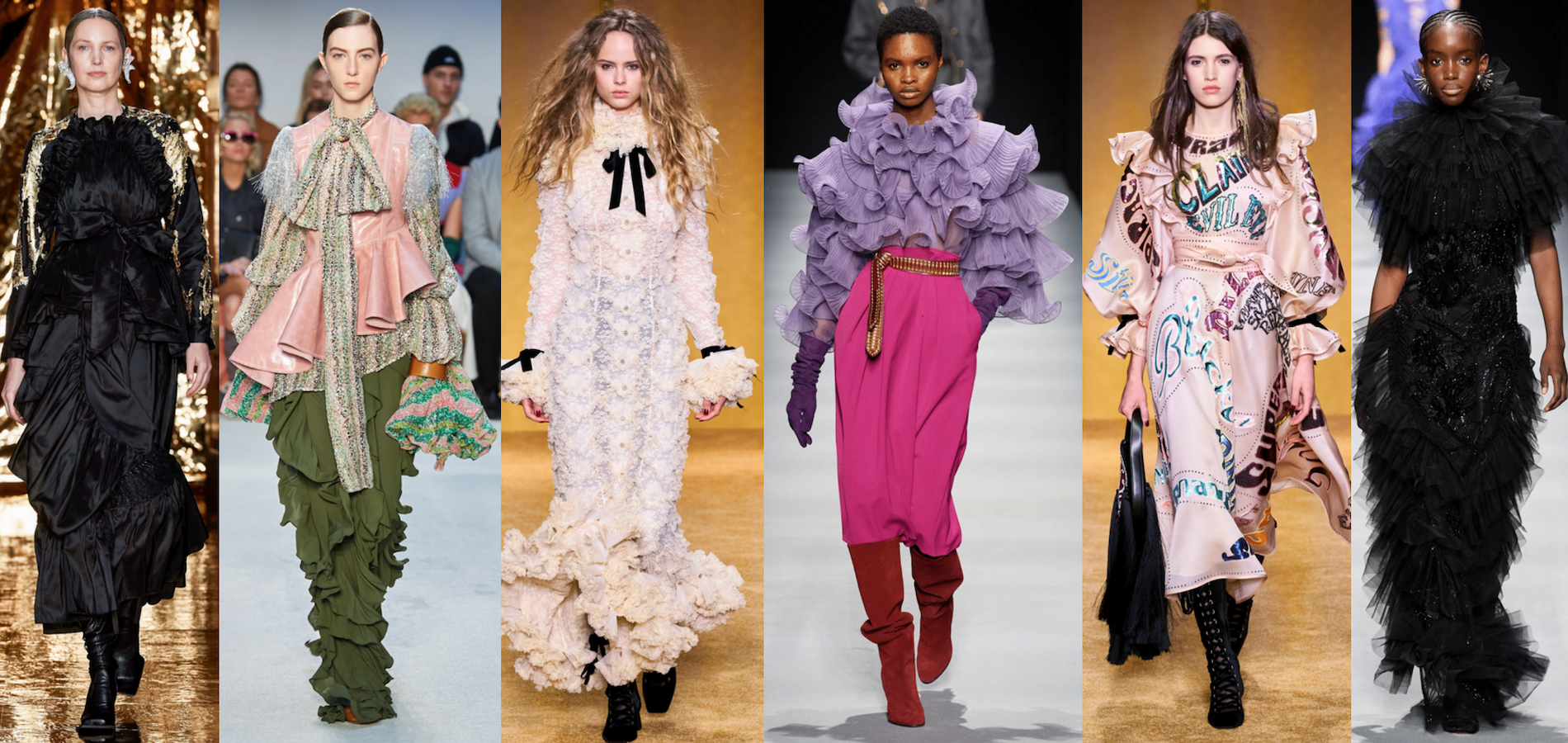 From formalwear to the everyday, ruffles, flounces and swirls of fabric are a current trend that show no signs of slowing down. Ranging from enhancing the edges of garments to taking them over completely, designers showed everything from the subtle to over-the-top with this trend. As a texture that can add stiffness and structure or else femininity and flow, there is a ruffled garment for every fashion personality. Look for the detail on bags, scarves and belts as well as across dresses, skirts and tops.
On the Fringe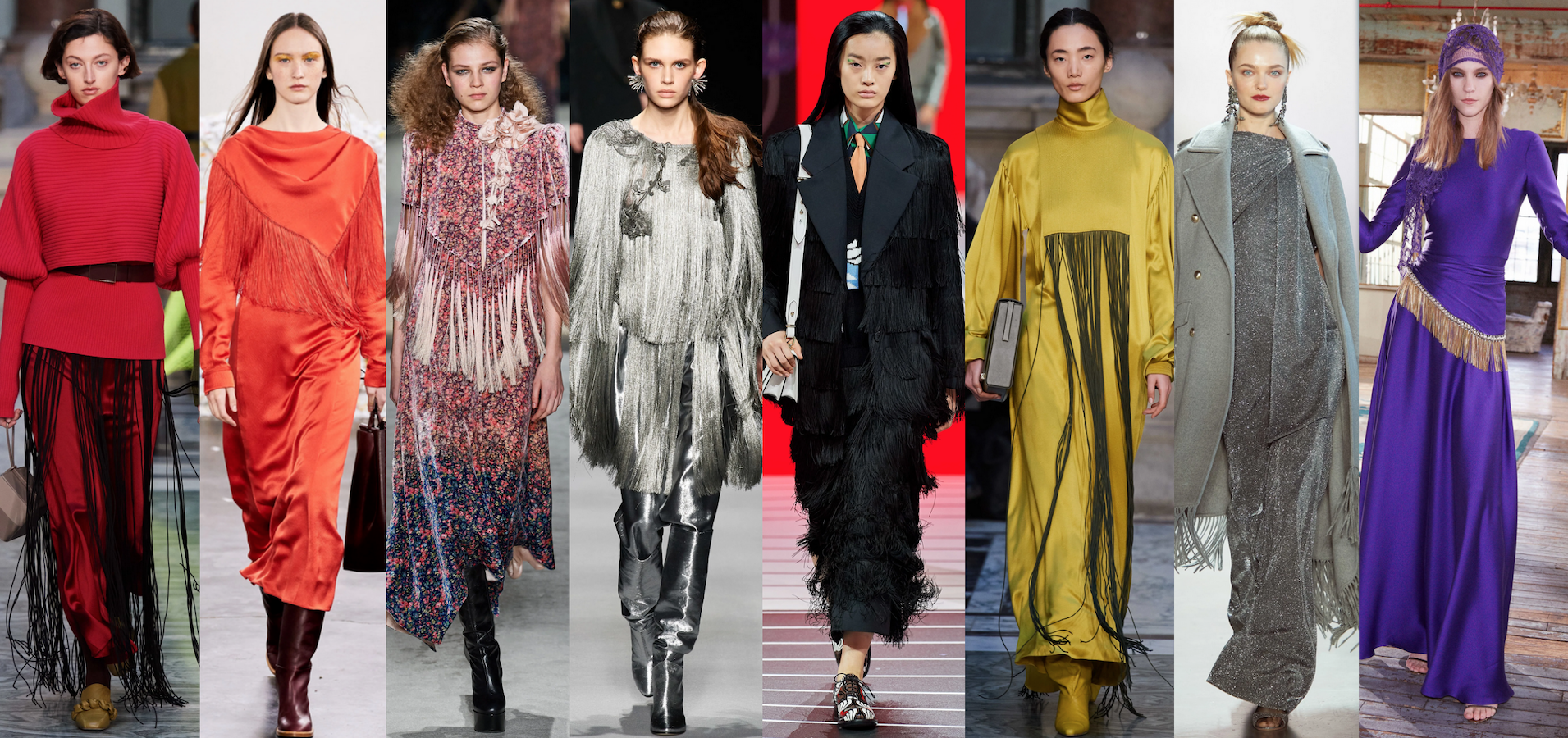 This trend took off last year and is showing no signs of stopping. From flapper-inspired details to cowgirl chic, fringe adds feminine flair to any garment. Short and spiky or long and draping, the beauty of fringe is in the movement of the wearer, who causes the detail to dance along with them. Try it for a simcha, Shabbos or workwear, and add it to the edge of a coat or a bag for an unexpected show of liveliness.
Baby Blues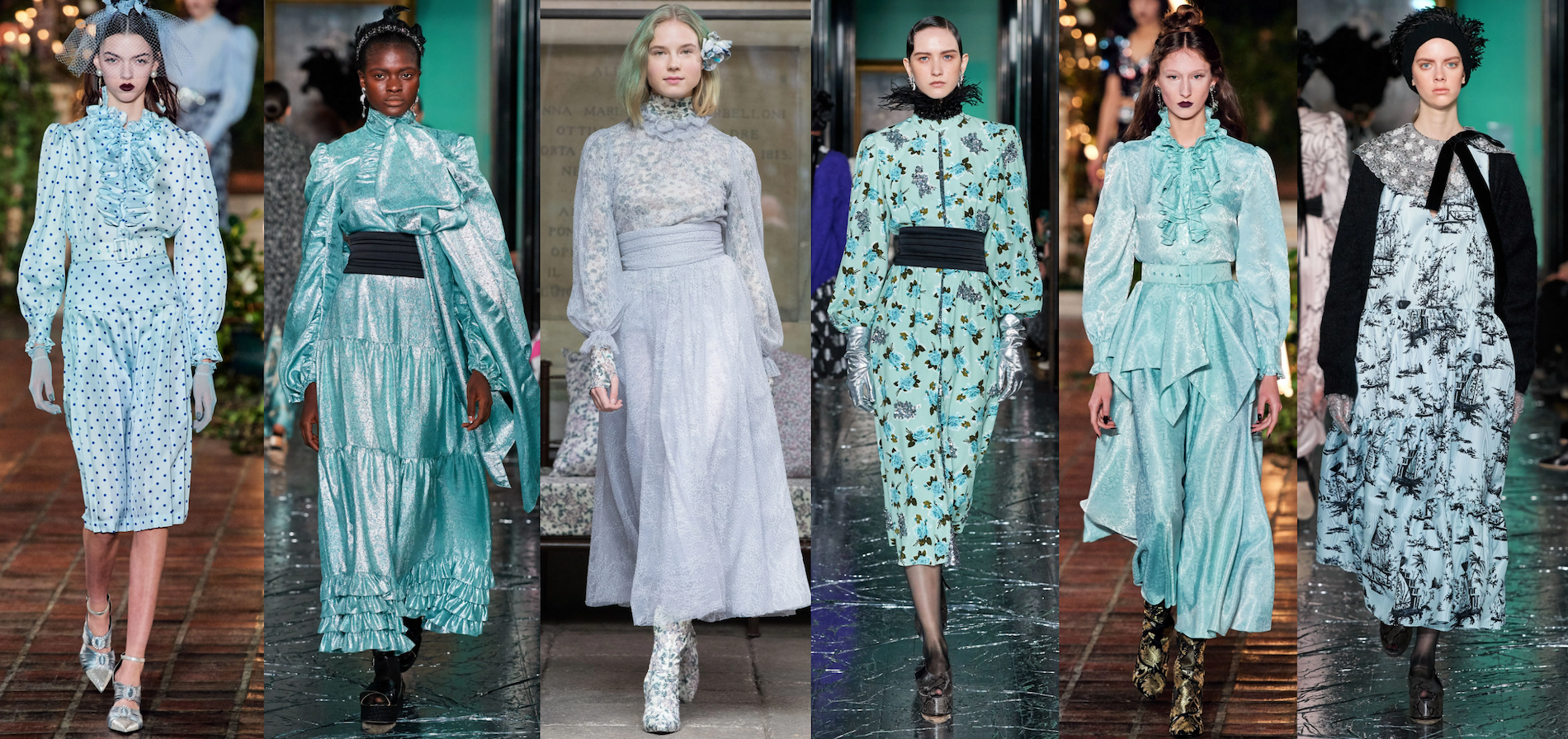 From Robin's Egg to Baby Shower, these pale blue variations bring a soft refreshing shade to any fashion palette. Evoking Queen Elsa, Tiffany gift boxes and Caribbean seas, the shade is a staple for any closet. Almost universally flattering, it is easy to see why designers all highlighted the hue. Whether belted, ruffled, bowed, tucked or sprigged, this color is also a year-round go-to.
Victorian Throwback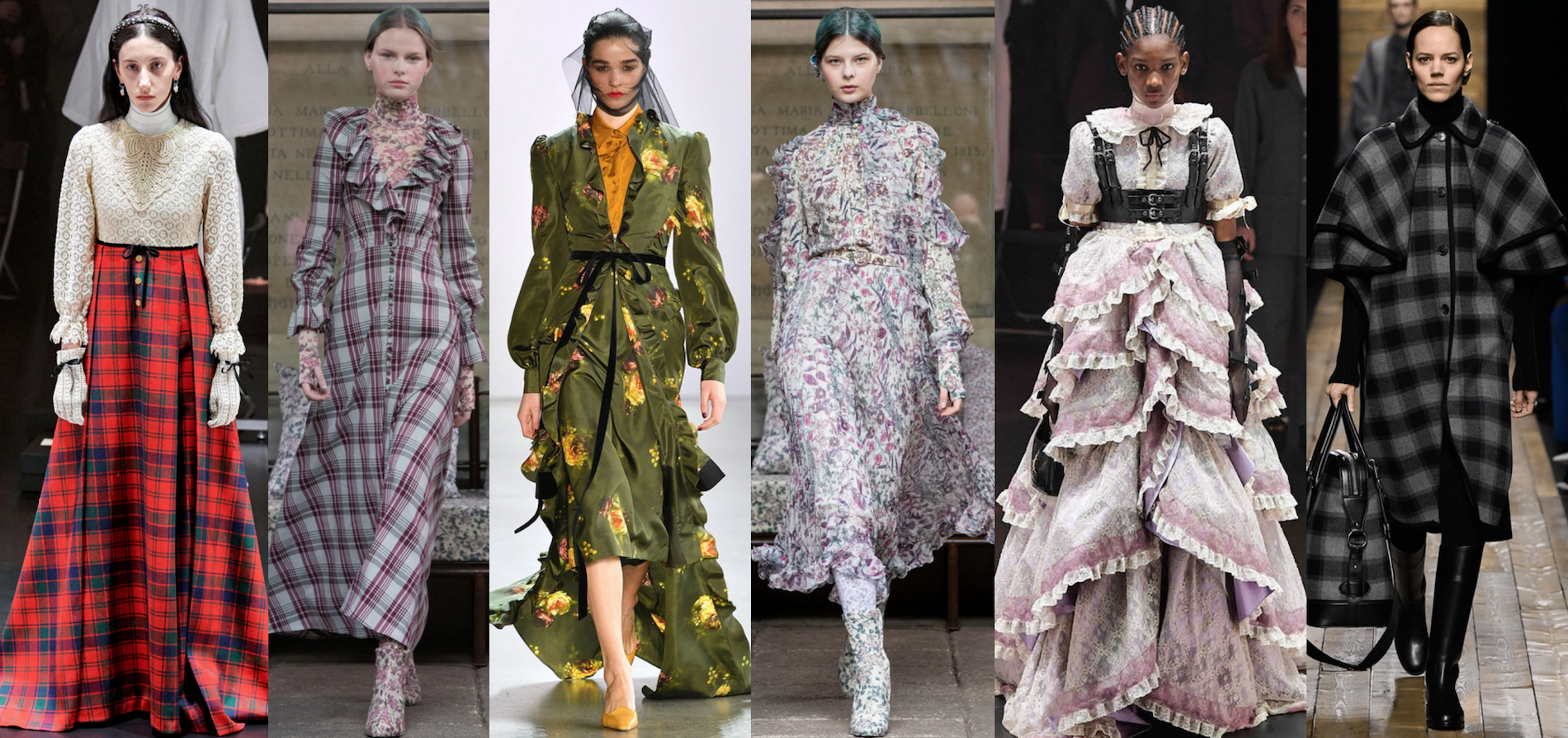 Calling Queen Victoria, Sherlock Holmes and Florence Nightengale, fashion is taking a cue from steampunk and history with this trend. From lace crocheted tops with draping bottoms, to ruffle-collar dusters over high-necked dresses, this trend can be both subtle and striking.
Gathered Together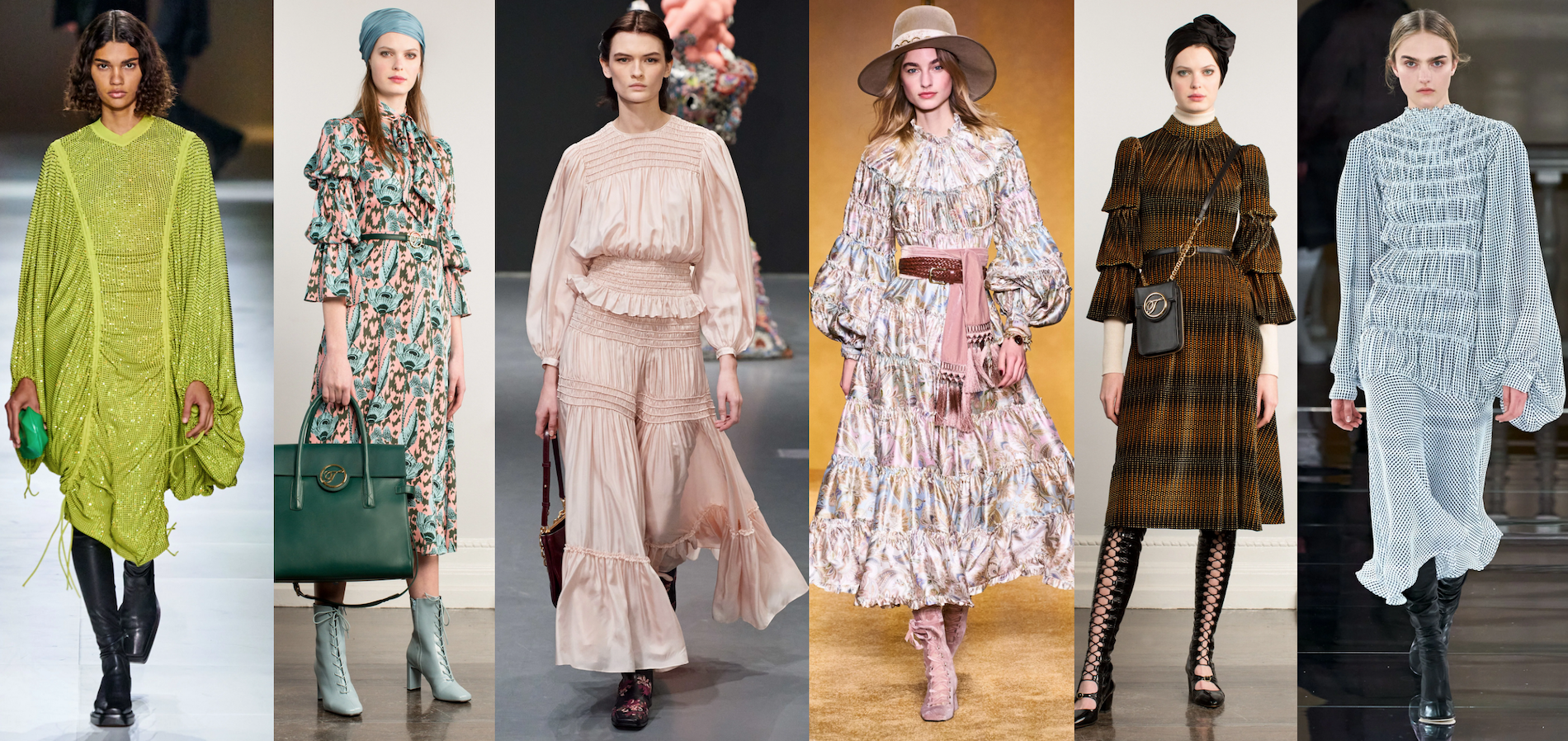 An ounce of flounce, pintucks and gathers are all a part of this trend, which differs from outward ruffles with inward grace. Look for this detail on dresses and tops, which continues last year's sleeve obsession in a whole new way.
Best Laid Plaids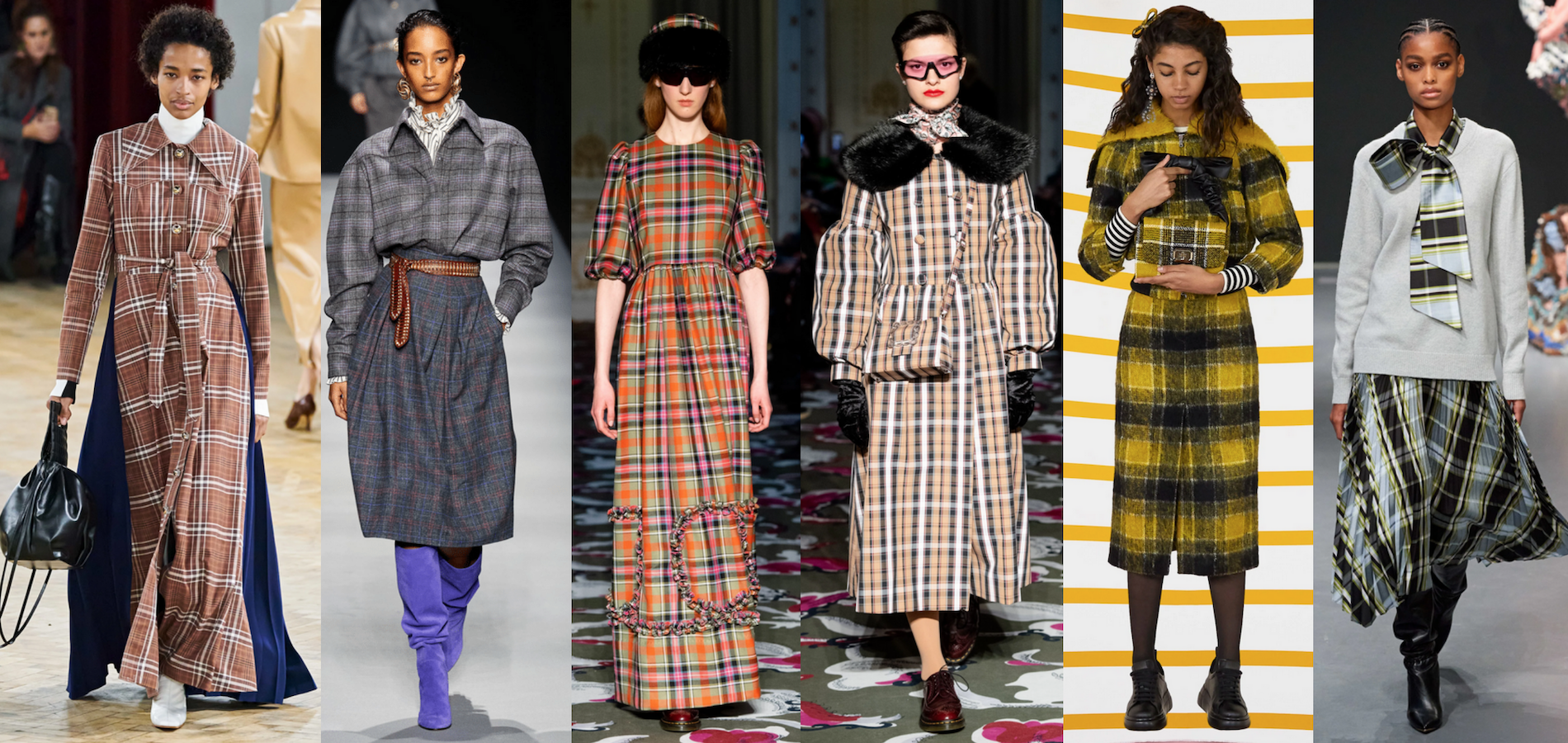 From Grunge Rock 1990s madras to Outlander's Scottish highlander tartans, plaids are in style every Fall, but this year all the more so. But you don't have to wait until Fall and Winter to upgrade to wools and overcoats with this pattern. Cotton and linen in tattersall and gingham styles will work for Spring and Summer too.
Leatherette Set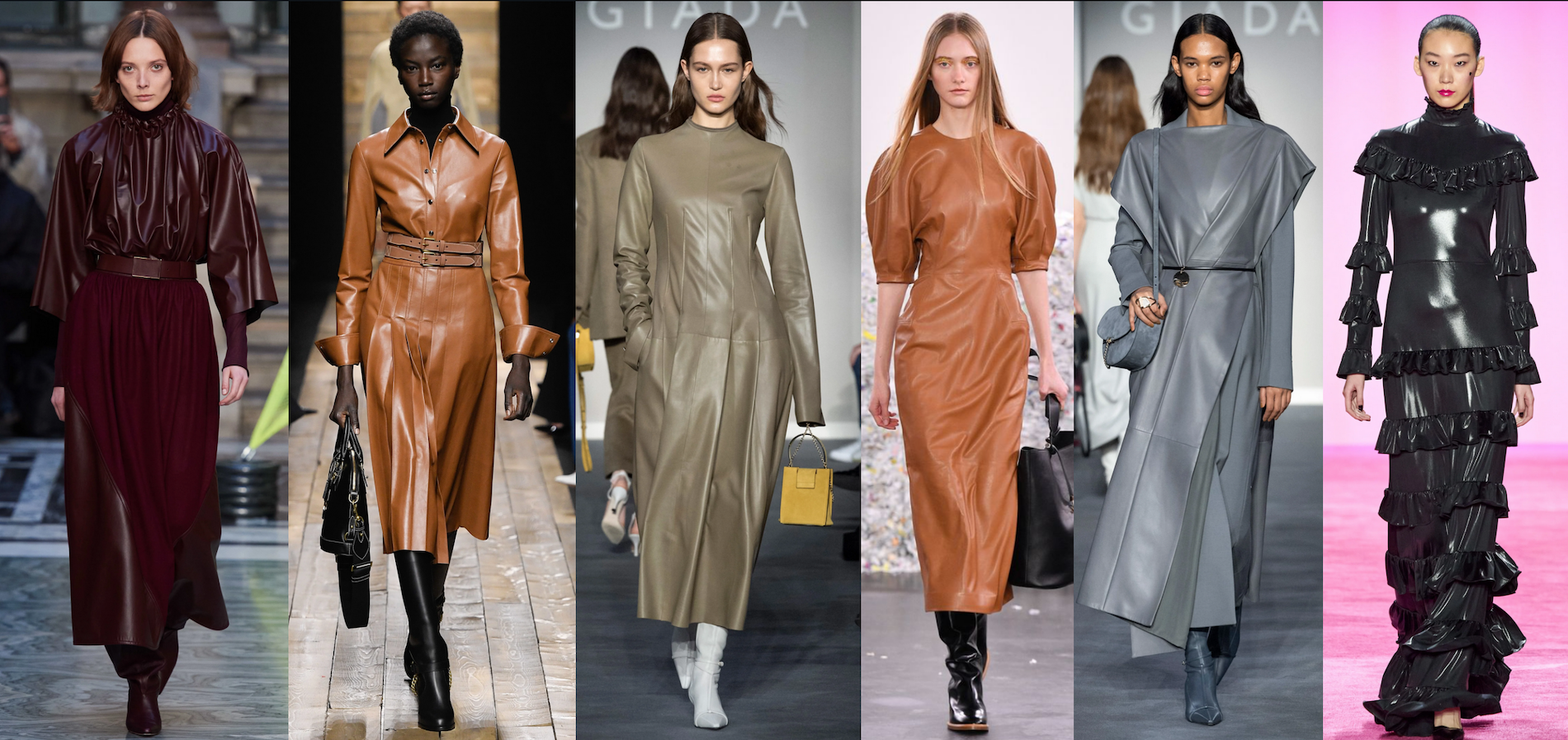 You'll take a shine to this modest trend, which pairs futuristic technology with ladylike tailoring. Leather is always in for Fall, but in new colors, cuts and cut-outs available with faux-technology, this trend can be worn year-round. Lightweight styles work well for Spring, while early adapters of Fall fashion will see opportunities emerge for other styles.
Take A "Bow"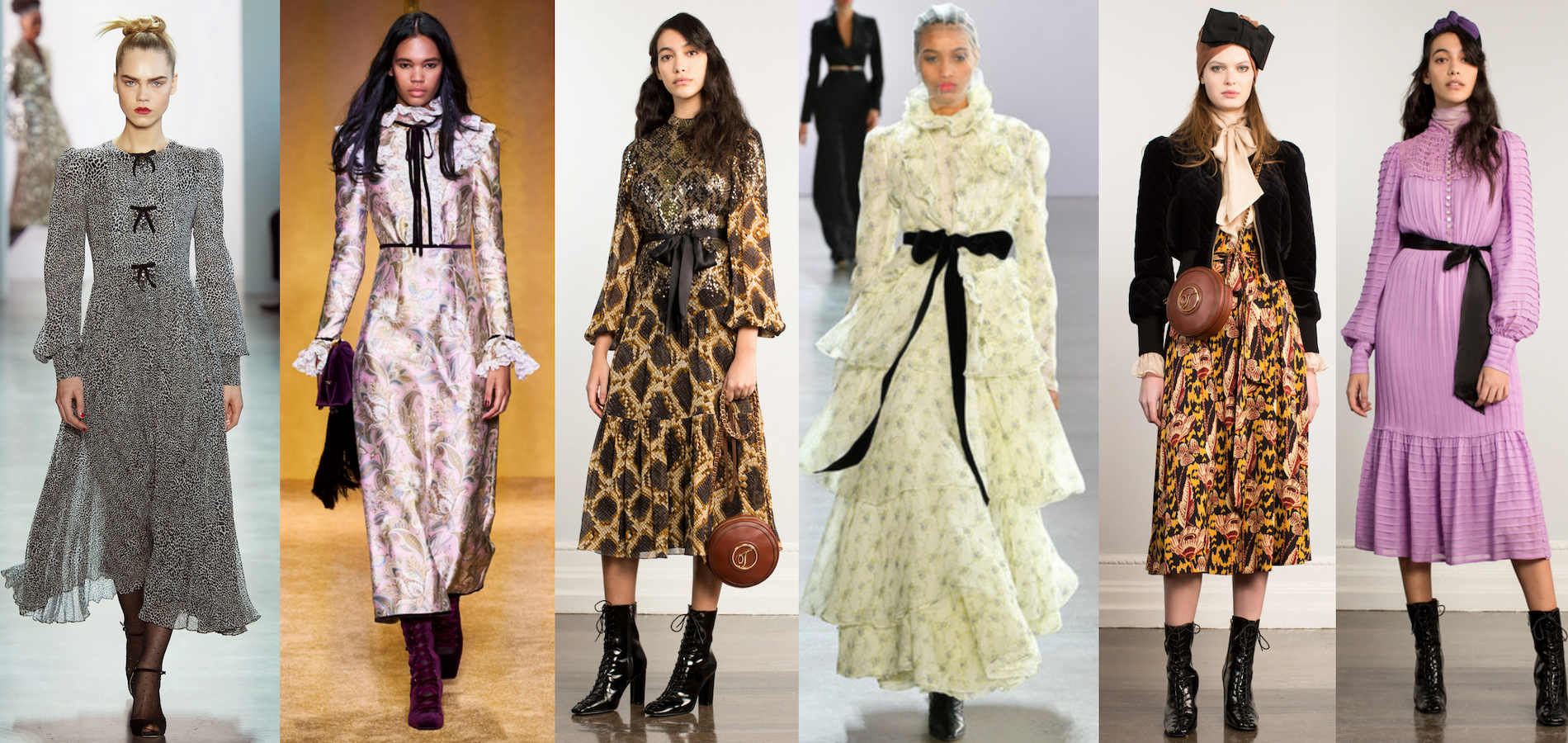 The epitome of femininity, bows are back. Ladylike and demure or elegant and powerful, the bow was all over the runways, adding flair to modest ensembles. From neckline details to belting options, to details all over dresses, bows are a trend that can also be worn year-round.
Turn Up the Volume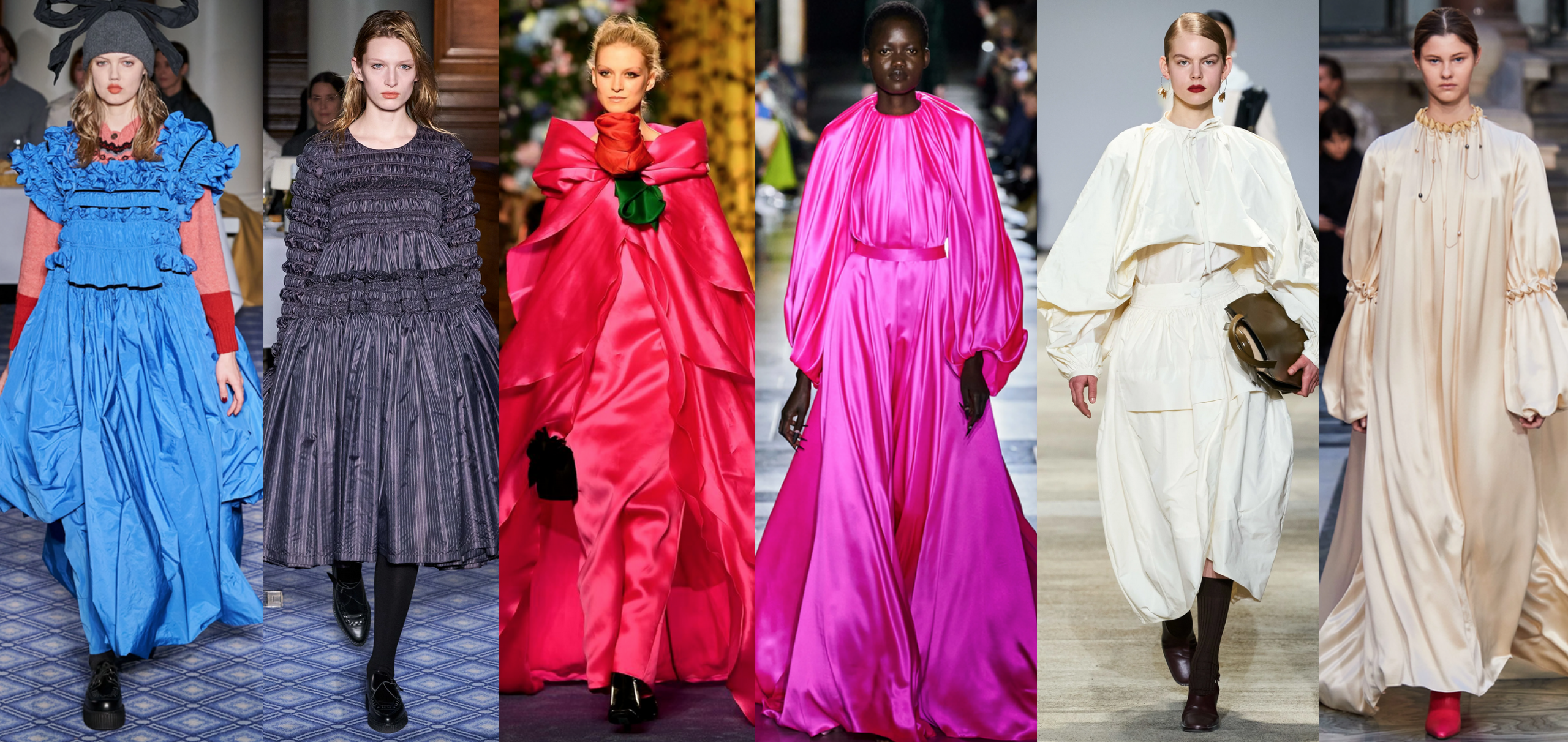 When in doubt, big is back and better than ever. There is perhaps no trending style more modest than volume, and wearing it with balance ensures that you don't lose yourself in the layers. From simchawear to at-home elegance, the volume trend has practical and beautiful applications in the tznius world.
Which look is your favorite?
If you found this content meaningful and want to help further our mission through our Keter, Makom, and Tikun branches, please consider becoming a Change Maker today.