---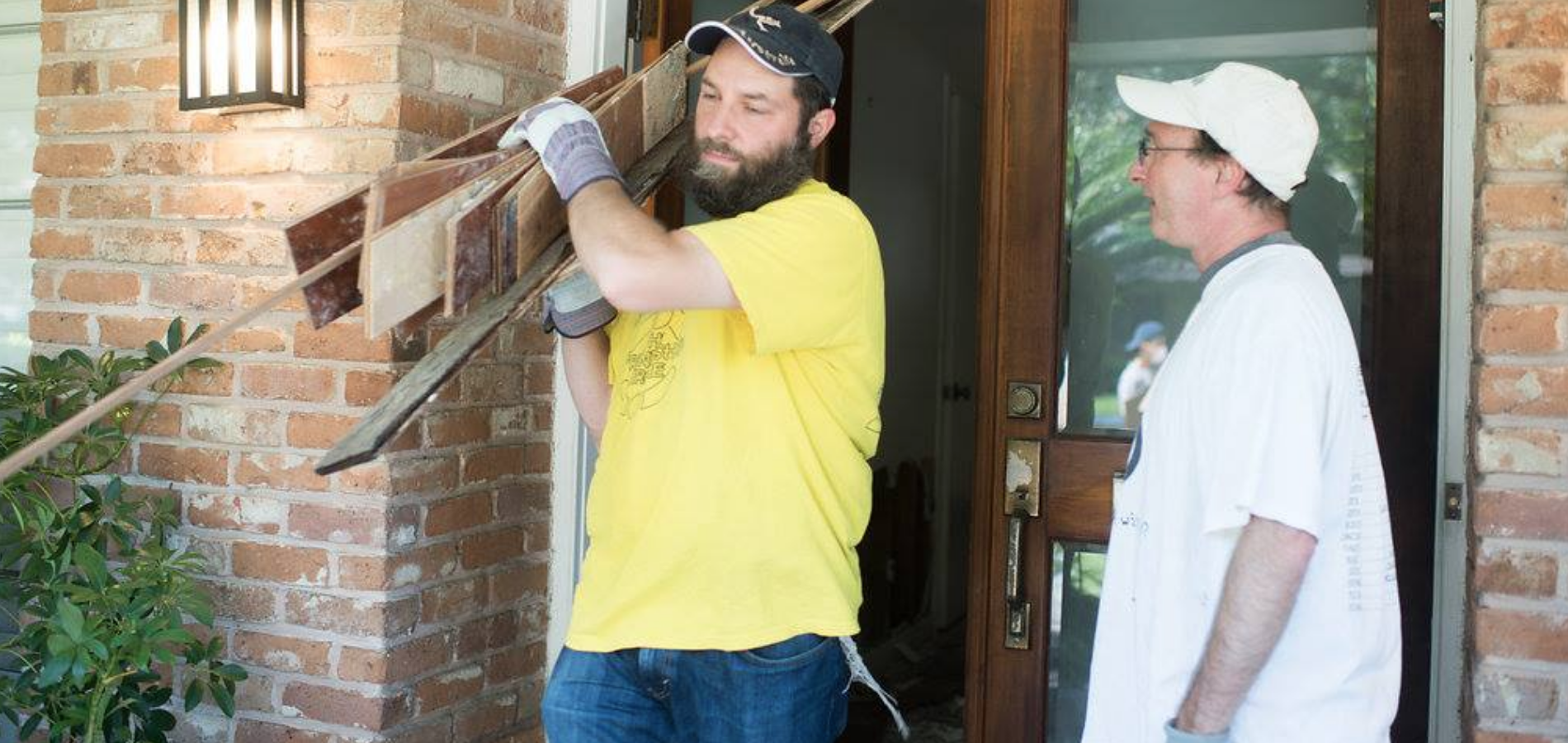 Houston's Jews Rebuild After Hurricane Harvey & Other Orthodox Jews in the News
This Jewish Comedian Has a Lot to Kvetch About
Imagine John Oliver in a yarmulke, minus the Trump remarks. That's Ashley Blaker, the Orthodox Jewish stand-up comedian who, in his cultured, aggrieved British way, looks and sounds amazingly like the host of "Last Week Tonight." He's a graduate of both Oxford and Cambridge, and a former classmate of Sacha Baron Cohen's — who went on to write and produce shows for the BBC before turning to stand-up, including his current five-week, off-Broadway run of "Ashley Blaker: Strictly Unorthodox."
Months After Hurricane Harvey, Houston Jews Fight to Stay Afloat
Many Jewish families are still struggling nine months after 19 trillion gallons of water poured onto America's fourth-largest city over a four-day period, creating $125 billion in damages. According to Houston's Jewish Federation, nearly three-quarters of the city's Jewish population live in areas that experienced severe flooding. More than 2,000 Jewish households were impacted by the storm, 89% of whom were first-time flooders.
The Catholic Priest Who Became an Orthodox Jew
In March of 1979, People magazine featured an unusual celebrity in one of its brief, punchy articles. While the story, titled "Onetime Catholic Priest Abraham Carmel Celebrates His 25th Year as an Orthodox Jew," contained celebrity-style quotes ("Some people are born musicians … I was a born believer"), the substance of the account was remarkably sober. Before he converted to Judaism, Carmel had served as a Catholic priest for 10 years.
Black Woman Goes on Angry Rant Against Jewish Man on Subway
A black woman went on a rant against an Orthodox Jewish man aboard a crowded city subway train after he called her racist, video of the incident shows. The nearly two-minute clip, posted last week, begins in the middle of the heated morning confrontation between the pair on a Bronx-bound 4 train at 8:53 a.m.
The Bible and The Big Dig
When archaeology meets the Bible. This NBC feature highlights the archaeological excavations in the City of David, including a profound new discovery.
Want more great content like this delivered to your inbox? Sign up for our weekly newsletter here: