Summer is somewhat a distant dream and nature is taking its course. The Autumn season has begun, the leaves are changing colour and our wardrobes are going through a revamp.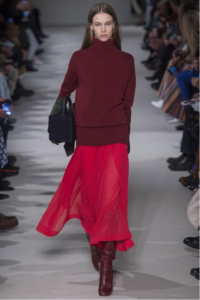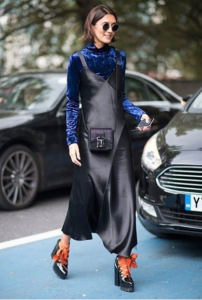 As the grey rainy clouds embrace us and the cold chill of winter hovers in the air, we are all fighting that urge to switch on the central heating. Its time to bring out the chunky sweaters, woolen blazers and loose turtlenecks.
Work it like a pro. Victoria Beckham, one of our favourite British designers, is rocking this season Fall 2017 with long flowy maxi skirts & midi skirts paired with statement knit turtlenecks and leather boots.
Here in London, the sun at times does decide to honour us with its presence. Layering is the key. Pair a shirt with a long knitted dress, a long silk skirt with a chunky knit cardi. Don't forget to pull on your long leather gloves.
Be a style queen. This season is mad for plaid. Start your collection today with the The Adi Dress from London fashion label – House of Lancry. It's all about the statements, so accessorise and complete your look with a beautiful leather bag from another British Designer – Pannyy, and a pair of boots from ASOS.
Hannah Sufrin – House Of Lancry
Sara Ibgi – House Of Lancry
Danielle Benadout – Panny Bags
www.houseoflancry.com
www.pannyy.com
If you found this content meaningful and want to help further our mission through our Keter, Makom, and Tikun branches, please consider becoming a Change Maker today.