Have you had a chance to enter our competition to be one of the chosen "chosen" at the Kosher Chopped All Stars, premiering live at our 5th Annual Orthodox Jewish All Stars Premiere Party and Gala? As you plan, film and send in your 30-second video on why you should win a spot, we wanted to introduce you to our panel of esteemed kosher celebrity chef judges, and give you a "taste" of our fantastic prizes.
Kosher.com will be sponsoring three gift baskets filled to the brim with everything a chef needs! The winner will take home the biggest basket, but the other competitors will not leave empty-handed. The winner will also be featured on Jewinthecity.com and Kosher.com with their winning recipe!
With the Aussie Gourmet Naomi Nachman as our fearless hostess, Kosher.com and Jew in the City are thrilled to welcome these four talented chefs to taste your creations and crown the winner of the title: first Kosher Chopped All Star!
THE PEOPLE'S VOICE PRESENTER:
Esty Wolbe of Cooking With Tantrums and I Don't Cook But I Give Out Recipes: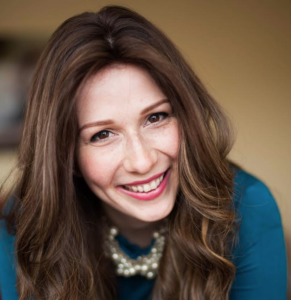 Esty Wolbe is the leader of the 30k member strong Facebook group, I Don't Cook But I Give Out Recipes and her own blog, CookingWithTantrums.com. When she's not cooking with tantrums, you can find her on her kosher.com show, Easy Does It, where she demonstrates some of her favorite recipes. Esty will be checking in with our audience on Facebook Live during the competition, giving YOU a chance to vote on which chef you think should win. Your votes will be counted alongside the judges' assessments, to help us determine a winner! Wolbe is thrilled to be a part of the All Stars event. "I think its beautiful when people from all observance levels come together and remember that we are one." Wolbe advises the contestants, "I always tell people not to forget to have fun. That's where the adventure lives and the good ideas come."
THE JUDGES:
Chanie Apfelbaum of Busy in Brooklyn: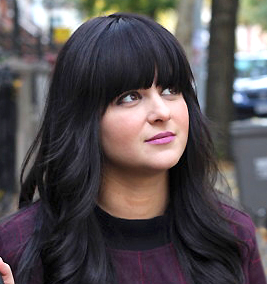 Chanie Apfelbaum is a prolific food writer/photographer with five beautiful kids and a hardworking husband. She was raised on traditional Jewish foods like gefilte fish, stuffed cabbage and matza ball soup. She began to put her own spin on old-time favorites to give them a modern, gourmet vibe. When friends and family suggested that she write a cookbook, she started her popular blog Busy in Brooklyn. Her background in web design, writing and photography have combined to make her posts highly popular. She has been featured in the Wall Street Journal, on The Meredith Viera show on NBC, BuzzFeed, HuffPost Taste, Cosmopolitan, The Today Show, Yummly and more. Her cookbook will be published by Artscroll in May of 2018. Apfelbaum says of the All Stars, "We live in a time that its really important to show the world the postive influences of frum Jewish people. There is so much everybody can learn from them. [It's great] to break stereotypes of what people think of frum people and fosters understanding of our culture more." Apfelbaum has never competed in a Chopped competition before but has been a judge. "Sometimes people take food a little too seriously and its nice to just have fun with it. It's nice for people to learn that you don't have to follow a recipe, but can trust your instincts instead. Trust your gut…My favorite thing to do is play a little Chopped game with the food in my fridge. What can I do with everything here? You can just play around and discover something you never had before, as well as not being wasteful. You can make something amazing out of very little."
Eitan Bernath of Cook With Chef Eitan:
Teen chef Eitan Bernath is already accomplishing adult-size goals by the age of 15. Having already competed twice on the Food Network, Eitan is a prolific food blogger and in-demand food photographer. While juggling a dual curriculum at the Frisch School, Eitan creates recipes, written content, and various social media campaigns for his many collaborations with well-known national food brands. To hear more about his culinary adventures, check out his blog www.cookwithchefeitan.com and on Instagram @chefeitanbernath. There is always a new recipe or exciting news from this young proud frum young chef! On competing in Kosher Chopped All Stars, Bernath advises, "to not play it safe but not do something too crazy either. Whatever your point of view on cooking is, don't so something you've never even done before. Make sure that you stay in your wheelhouse of what you know you're good at." On attending the 5th Annual Orthodox Jewish All Stars, Bernath is thrilled. "I'm looking forward to meeting really cool people in the Jewish world…[especially] another frum kid doing things like being on a TV show – David Mazouz, and everyone else."
Daniella Silver of The Silver Platter: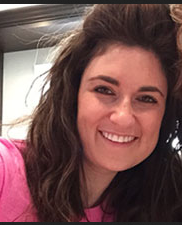 Daniella Silver combines an amazing sense of style and presentation with an understanding of what makes food wholesome and nutritious. As a busy mom of three little girls and a baby, not only does Daniella love to cook, she knows how to combine the traditional flavors of her own childhood with the fast, fresh, healthy ingredients of the modern kitchen. The Silver Platter cookbooks feature over 160 recipes each that explore new kosher dishes, tastes, techniques and presentations, all while keeping families happy with great-tasting food. Working closely with Norene Gilletz—the "matriarch" of kosher cuisine—Daniella creates dishes for every occasion. Silver says of the All Stars, "I think this is going to be an incredible event. I know Allison and the whole team have worked very hard to make it a success. Showcasing Orthodox Jewish all stars is such an amazing thing to highlight…and will encourage people in their own lives. It also creates a bond between the Orthodox community, no matter who you are." On the competition itself, Silver recommends, "My advice for the cooks – simple meals, bold flavour and good luck."
Here's How To Enter:
How to Enter: Film a 30 second video on why you should be the one to compete on Kosher Chopped All Stars. Out of all the entrants, three people will be chosen. To meet Naomi, attend the All Stars Gala and be one of our featured chefs, enter now by sending your video to info@jewinthecity.com. You can also post the video on Instagram and/or Facebook with the hashtag #JITCkoshercooks.
For more on the competition, click here.
To purchase tickets to attend the All Stars, click here.
If you found this content meaningful and want to help further our mission through our Keter, Makom, and Tikun branches, please consider becoming a Change Maker today.
If you found this content meaningful and want to help further our mission through our Keter, Makom, and Tikun branches, please consider becoming a Change Maker today.