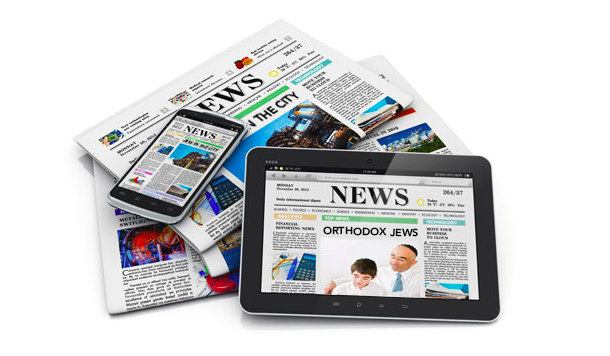 Sports Minister to Skip Rio Opening Ceremony Due to Shabbat
Representing the country of the Jewish People, this non-observant Israeli will represent all Jews when she does not attend the Opening Ceremony of the 2016 Olympics.
Why Being an Orthodox Jewish Mom Makes Me a Better CEO
Orthodox Jewish All Star Sarah Hofstetter writes this beautiful op/ed for Fortune, where she eloquently describes the challenges and victories of being a successful observant Jew in business.
A 12-Year-Old Hurler Always Walks on Shabbat, So His Teammates Pitch In
This boy from the 5 Towns uses his connection to Shabbos as a jumping off point for his success on the field, but never lets his game get in the way of observing Torah & Mitzvos.
It Just Got Easier for Religious Women to Work Out
Modest activewear just got more stylish with Snoga, a new line of athletic clothing for Orthodox Jewish women.
Why This Orthodox Jewish Indie Rock Band Only Performs For Women
Bulletproof Stockings were an unlikely combination of chasidic women playing indie rock who captivated all-female audiences. Now Perl Wolfe's new band Perl proves that performing only for women is still fascinating to everyone.
When Jewish Law Met Processed Food
The Atlantic's Gastropod Foodie Podcast explores when rabbis had to learn about science and how it impacts the booming Kosher food industry today.
Campers Receive a Hands-On Lesson in the Tradition of Kosher Slaughter
As kosher food is prepared for a charity dinner, a group of Orthodox teens learn about the spiritual and physical aspects of the process of shechita, or ritual slaughter.
If you found this content meaningful and want to help further our mission through our Keter, Makom, and Tikun branches, please consider becoming a Change Maker today.