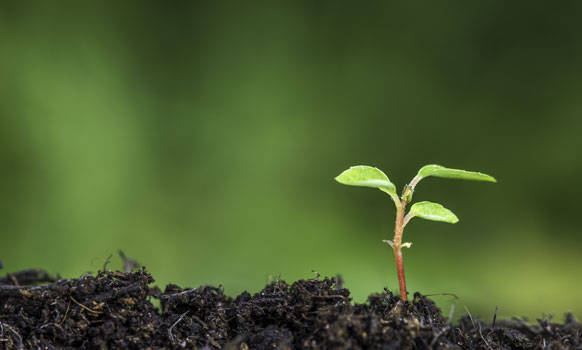 Sorrow. Anger. Numbness. Disbelief. Those are the emotions that have been swirling around inside me ever since I heard the news two nights ago that a group of men who were praying in a synagogue in Har Nof (a neighborhood I lived in for a year when I was nineteen) were literally butchered to death by terrorists with a meat cleaver, an axe, and a gun.
I was feeling so many things, but couldn't form them into words. So I cried. A few times. I wanted to say something – it was time to post something new here – but we've had such a slew of tragedies over the past few months, I was running on empty. I looked to the weekly Torah portion for an idea, but nothing spoke to me. Our sages ask, "Who is truly wise?" and they answer, "He who learns from all people." So last night, when I saw an old Mexican proverb which brought me comfort, I knew it was the inspiration I wanted to share. They thought they would bury us, but didn't realize we were seeds.
It so brilliantly sums up the essence of the Jewish people. We have been battered and beaten down throughout the millennia during this long and painful exile. And we keep going. Time and again, we rise up from the ashes–with none more dramatic than from Holocaust to the State of Israel.
This proverb reminded me of something beautiful I read years ago in the book Michtav M'Eliyahu, by the great Rav Dessler. Rav Dessler says that although we don't perceive it, there is no real difference between nature and miracle. He quotes Maimonides who when discussing the ten plagues tells us that one must be aware and believe that everything that occurs is actually a miracle. Nothing is natural. Everything only happens because of God's will. If this is true, how can one tell the difference between nature and miracle? Rav Dessler explains that while everything that occurs is a miracle, God puts a process in the world whereby some miraculous events are hidden in the cloak of nature. That means they adhere to the rules of cause and effect. Only in certain circumstances for unique individuals, God acts outside of the cause and effect we know, creating what looks like a miracle to us. (By the way, moments before I learned of the massacre in Har Nof, I was watching this video by Charlene Aminoff who describes how her two year old daughter Gali had drowned and was dead for over three minutes before she miraculously came back to life. Watch it!)
Rav Dessler then begins talking about seeds. One plants a seed in the ground, and in a few weeks it begins to sprout. We know the cause is planting and watering. The effect – sprouting – seems ordinary. But is it really? Does it make sense that when a living seed is buried in the ground, it first decays only to germinate thus producing new life? Rav Dessler asks, "Is it not actually some form of t'chiyas ha'meisim (resurrection of the dead)?" Indeed, it is; if it would happen with a human being, it would be called a miracle, while with a seed, it is called natural and taken for granted.
May God comfort the mourners, orphans and widows. And may our tears water those holy seeds, letting us finally merit a miraculous sprouting and rebirth with the final redemption, speedily in our days.
If you found this content meaningful and want to help further our mission through our Keter, Makom, and Tikun branches, please consider becoming a Change Maker today.