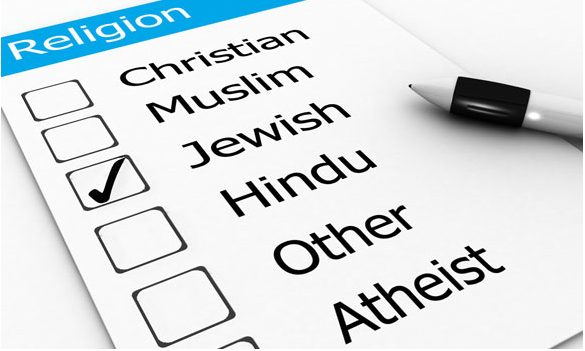 Dear Jew in the City,
I know you get a lot of questions about conversion, however, it's something that I've been mulling over for a while. I would also like to say, that I'm fully aware of the serious nature of converting, as well as, "the righteous of all nations have a share in the World to Come," and there being a much simpler path than converting.
However, for sometime now, I have been observing the Noahide Laws and while I feel this is ok now, I know that in the future I will want more (especially as I wish for children, and for them to be nurtured in a Jewish environment). But my issue is this.. Obviously in Judaism, there is the belief that you're 'chosen' by G-d to be Jewish. So I feel lost when I try to explain to people why I feel called to be Jew, because I wasn't chosen and put into a Jewish family as a baby. And by converting to Judaism, am I not going against His plan for me? Am I not undermining the fact He chose to place me in a non-Jewish family?
Many Thanks,
Dear Anon,
That's a great question. Let me explain it to you as follows:
In Judaism, some things are obligatory. For example, I must shake the four species on the holiday of Succos. I have to hear the shofar on Rosh Hashana. Other things are prohibited; I may not eat pork or shellfish. But the Torah is far more nuanced than "everything not prohibited is obligatory and everything not obligatory is prohibited."
Some things are optional – women, for example, do not have to shake the four species (or eat in a succah or hear the shofar, etc.), but they may do so if they choose and it is a mitzvah if they do. Even obligatory mitzvos have an aspect of choice to them. For example, I am required by the Torah to donate a certain percentage of my income to charity, but I get to choose which charities I do and do not support.
Finally, some things are conditional. For example, I don't have to live in a house. I could choose to live in a tent or on a boat. But if I choose to live in a house, then I am required to put a mezuzah on my door. Similarly, I don't have to start a business, but if I do, I'm obligated to pay my workers on time and to follow other laws that pertain to running a business. It's my choice that activates the applicability of the law.
That's what's going on with you and the possibility of conversion. You are neither required to do so, nor prohibited from doing so. The power to choose lies in your hands. It's at your discretion. If you choose to do so, then it will trigger all sorts of requirements for you, like keeping Shabbos and keeping kosher. But it's neither a requirement nor a prohibition on you, it's an option.
You mention the seven universal ("Noahide") laws and the idea that the righteous of all nations have a share in the Next World. This is actually one of my favorite things about the Torah! It doesn't say "everyone must join us or be locked out of Heaven," nor does it say "this is just for Jews and outsiders can't get in." There's a basic path for all mankind – not to kill, not to steal, not to have sex with everything you want, etc. – but one can voluntarily accept upon himself (or herself) a greater set of responsibilities. What does G-d want from you? Today, He wants seven things. If you take the plunge (literally, since conversion includes immersion in a mikvah), then He will expect 613 things from you. The choice, however, is in your hands and G-d is good with that either way.
Have you ever heard the famous Midrash about how G-d offered the Torah to every nation but they all rejected it except for the Jews? I once heard a rabbi say that surely there must have been individual members of those other nations who wanted to accept it. He said that, over the generations, the souls of those individuals find their way to Torah through conversion. It's a beautiful thought and it does explain why Torah calls to some more than others.
Sincerely yours,
Rabbi Jack Abramowitz
JITC Educational Correspondent