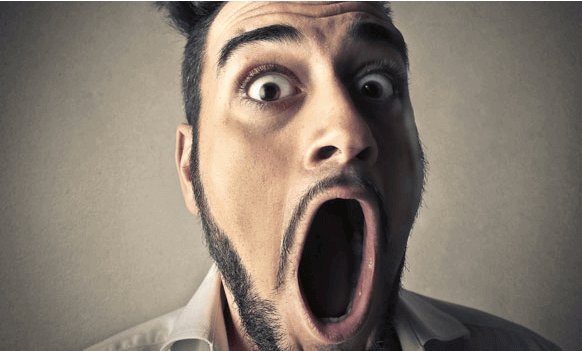 I am really good at apologizing to people I barely know and even better at apologizing to total strangers. I really am. Like if I bump into someone in a store or if my kid says something rude to a passerby, I'm all over it. With business relationships, likewise, if there is ever a misunderstanding or a difference in expectations that arise, I can be conciliatory, repentant, contrite, like you wouldn't believe.
But when it comes to apologizing to people I know well, particularly those I love most, the words "I'm sorry" swell up in my throat like a bee sting. It's because I believe that these people are safe and will keep me, through thick and through thin, with the best parts of me and the worst.
Which is why, my friends, we're commanded to fear God. People hate being commanded to fear God – hate it. I mean, what kind of God, they wonder, would command his creations to fear Him? Having a loving relationship with God is understandable. Everybody wants love. But being told you have to fear someOne? It just seems messed up, even dysfunctional.
To try to understand this commandment of fearing God, we first have to understand what yira (the Hebrew word that is usually translated as fear) is actually about. In addition to fear, yira can also mean "awe" or "reverence" and is related to the Hebrew word liroat, which means "to see".
The way that I understand this commandment is that first we must force ourselves to see, notice, and actively consider God's greatness to the point that we are left with a feeling of awe. It's an injunction to not take God for granted.
Then, once we have true feelings of awe, reverence, and respect, they can be mixed into our feelings of love perhaps to counter-balance them, as love alone (counter-intuitive as it seems) can lead to complacency, ingratitude, or even abuse.
Sorry, but true.
If you found this content meaningful and want to help further our mission through our Keter, Makom, and Tikun branches, please consider becoming a Change Maker today.