---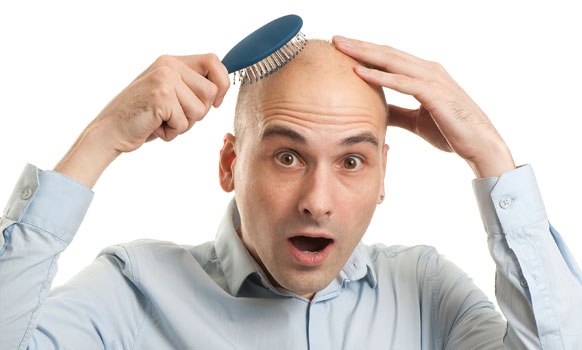 Why Orthodox Men Don't Wear Wigs
I recently received an e-mail from a man who saw my "What to Wear on My Hair" video and wanted to know if my husband keeps his hair "special" and "saves it just for me." Now I'm pretty sure that this guy was just trying to give me a hard time, but he actually raised an interesting point. Why don't men seem to be held to the same standards of modesty as women in Jewish law?
After a little bit of thought, I came to the following observation: In Judaism there are two kinds of prohibitions regarding modesty – showing and looking. Both men and women are limited in what they can show of their bodies and what they can see of other people's bodies. (Just for clarity, I'm not referring to a person's spouse here.) However, women generally tend to be more interested in showing off their bodies to men and less interested in looking at men's bodies. Men, on the other hand, are far more interested in looking than showing.
At a formal affair, your average woman will wear a dress with a plunging neckline, an open back, and a high slit, whereas a man will wear a suit that covers up everything from his necks to his toes. Also, in the heat of the summer, while you'll find many women in short shorts and tank tops (and even some baring their midriffs), most men wouldn't go outside wearing less than an elbow-length shirt and knee-length shorts. Conversely, when it comes to looking at scantily clad (or naked) members of the opposite sex, men obviously do this in far greater numbers than women.
Now, in terms of hair covering in particular – although there are again exceptions- it's the women who have always had long, flowing hair that they primp over and hope to get noticed for. With men however, it's usually just wash, rinse and go. You could even shave most men bald without too much of a reaction, but just think how your average woman would respond to receiving a buzz cut!
I think that Jewish law picks up on these trends and therefore restricts men more heavily on what they can see (a less known fact) and women more heavily on what they can show. What you end up with, in such a system, is a woman who strives to save her body only for her husband's eyes, because she knows that her husband is striving to save his eyes only for her body. And that seems pretty fair to me!
Want more great content like this delivered to your inbox? Sign up for our weekly newsletter here: