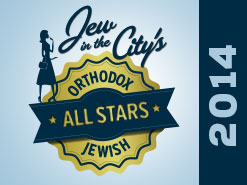 Tickets to this year's Orthodox Jewish All Stars Awards red-carpet premier awards party can be purchased here.
Every year, for the last three years, Jew in the City has named ten exceptional Jewish individuals who have made history or reached the pinnacle of their respective fields while maintaining a religiously observant lifestyle. This year our list includes a hedge fund manager, a Disney animator, a medical researcher, a dean of a prestigious law school, a table tennis champion, a mathematical physicist, and more. And they are all Orthodox Jews! Check out the full list of this year's Orthodox Jewish All Stars and learn about their incredible accomplishments.
VIP Sponsorship and Corporate Sponsorship opportunities are available- contact us for more information.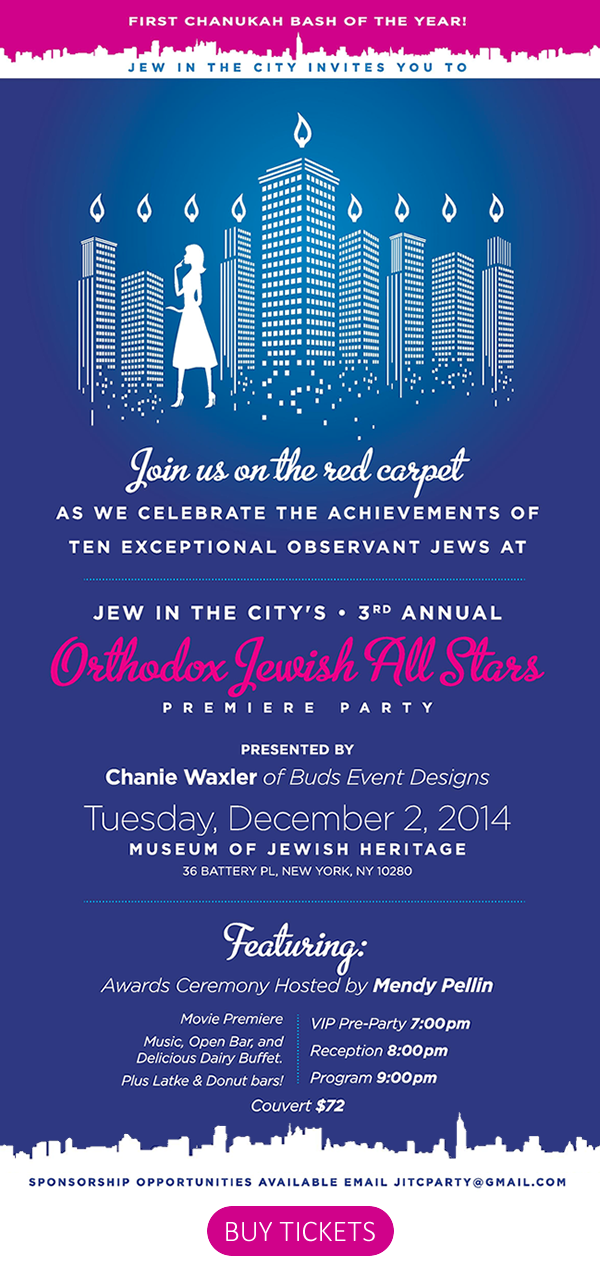 The 2013 awardees included the US Treasury Secretary Jack Lew, Nobel Laureate Robert Aumann, and more outstanding winners.
2012's winners included Senator Joe Lieberman, best-selling novelist Faye Kellerman, Billboard Top 10 Recording Artist Alex Clare, and others- click here to see the original 2012 Orthodox Jewish All Stars video.
Jew in the City is a registered non-profit educational organization. All donations are tax deductible to the extent permitted by law.