Join us on Thursday, March 31, 2016, for the fourth annual Orthodox Jewish All Star Awards party where we will celebrate the achievements of ten exceptional observant Jews who have reached the pinnacle of their careers while remaining steadfast to Jewish tradition.
PURCHASE TICKETS TO THE AWARDS PARTY HERE
PURCHASE TICKETS FOR THE ALL STARS EXPERIENCE AUCTION HERE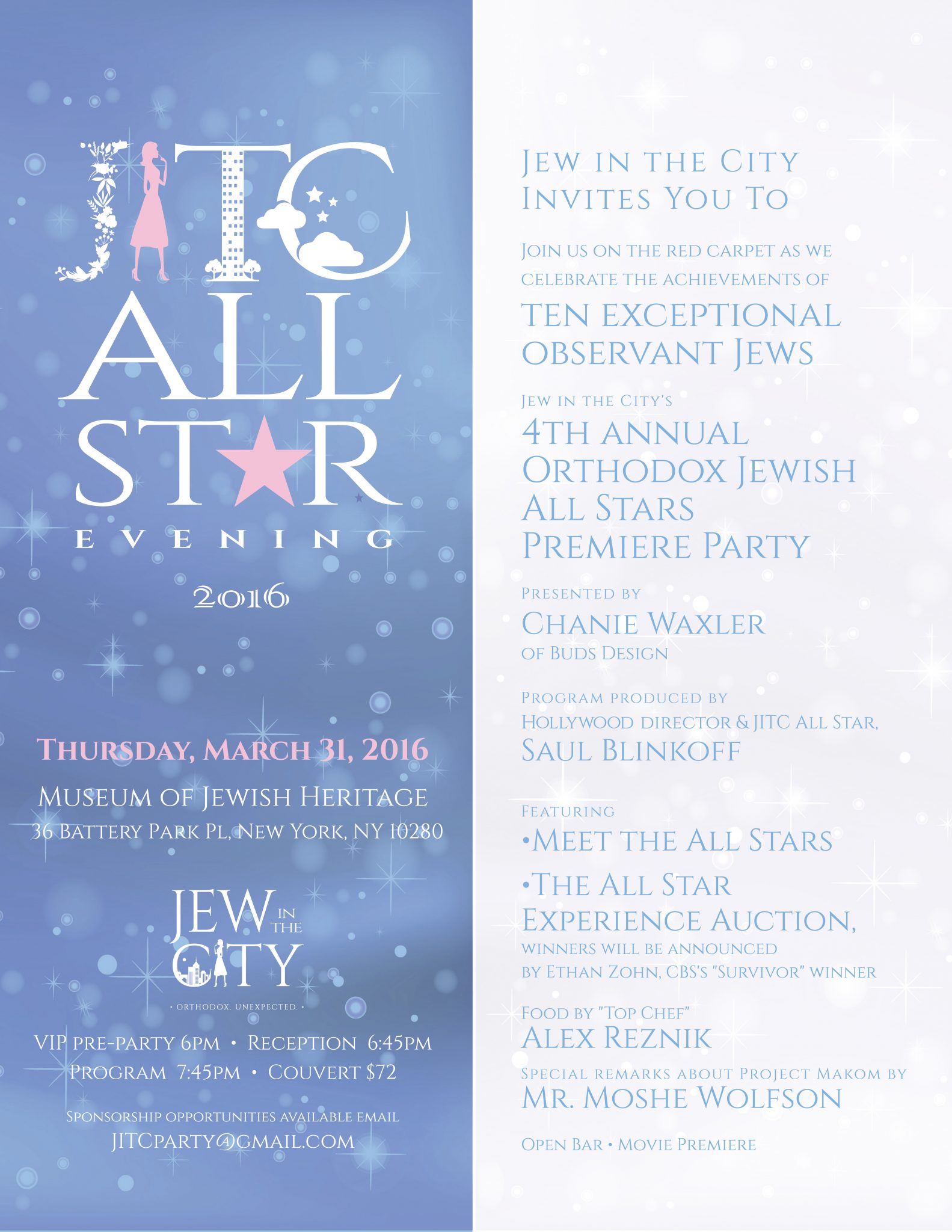 PAST ALL STARS:
The 2014 awardees included Joyce Azria, Creative Director of BCBGeneration, Forbes-ranked hedge fund billionaire, Henry Swieca,  Columbia Law School Dean Emeritus David Schizer, and more outstanding winners – click here to see their video.
The 2013 awardees included the US Treasury Secretary Jack Lew, Nobel Laureate Robert Aumann, and more outstanding winners.
2012's winners included Senator Joe Lieberman, best-selling novelist Faye Kellerman, Billboard Top 10 Recording Artist Alex Clare, and others- click here to see the original 2012 Orthodox Jewish All Stars video.
Jew in the City is a registered non-profit educational organization. All donations are tax deductible to the extent permitted by law.