---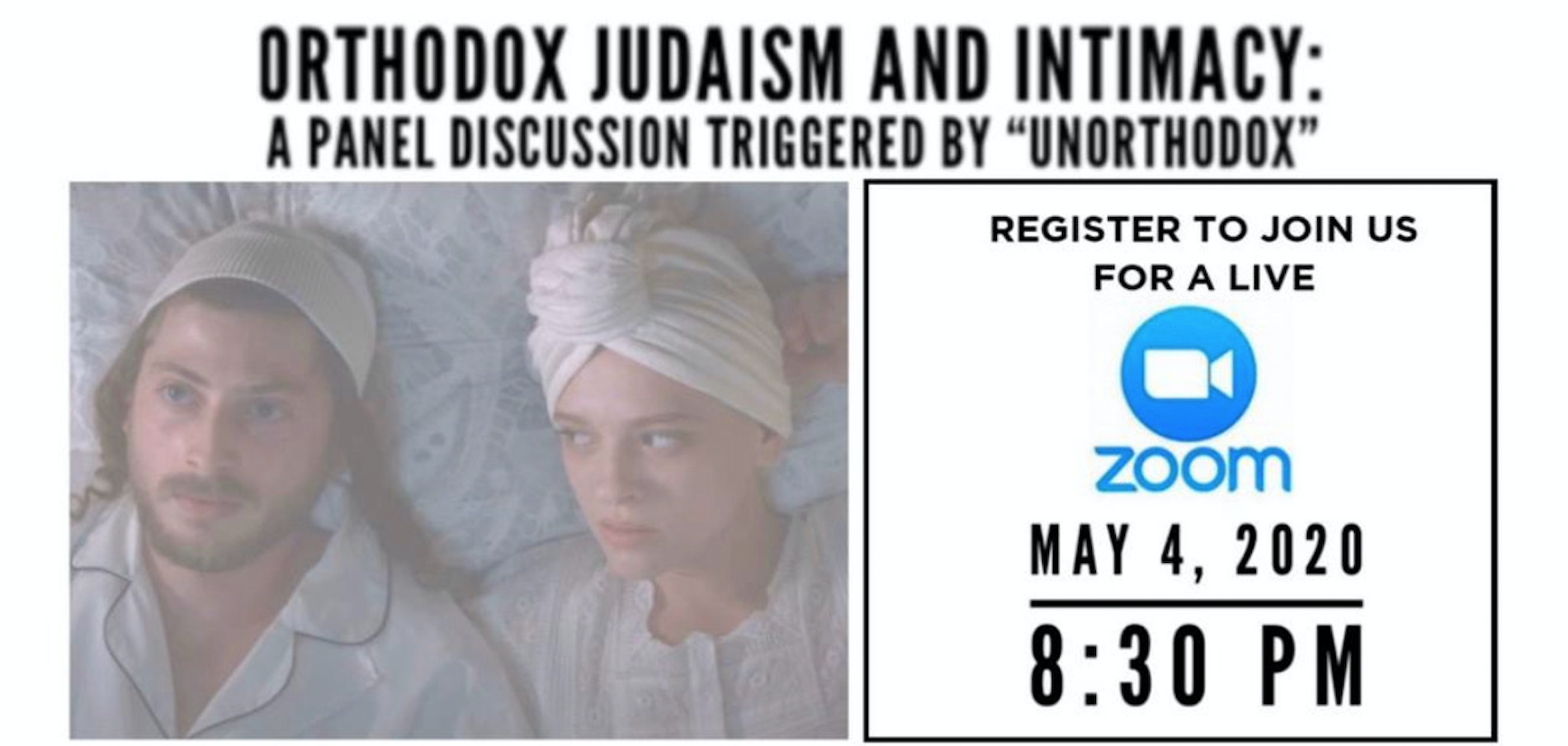 Orthodox Judaism and Intimacy: A Zoom Panel Triggered By "Unorthodox"'
We are living in unprecedented times, so we are doing something we've never done before. We're opening up a Project Makom event to the public, next Monday night, May 4 at 8:30pm EST.
This is for women only and is specifically geared towards women who have had unpleasant experiences in their intimate life in the Haredi world, either due to lack of education or miseducation. "Unorthodox" has caused a lot of conversation around aspects of the frum world. We can clarify to the public what actual laws are and how many Orthodox Jews have happy and healthy intimate lives. But we would be remiss if we didn't acknowledge that not everyone was privileged to have a good teacher on these matters and bad education or lack of education can cause serious issues. While some may be hesitant to acknowledge problems publicly, our perspective a Jew in the City has always been that there is no shame in trying to do better. When we work to confront an issue, we can feel proud that we are always trying to improve.
Any woman from the aforementioned background who wants to attend this class can pre-register here: https://jewinthecity.z2systems.com/…/jewinthecity/event.jsp…&
Our Panelists Include:
Stacey Goldman teaches Tanach at Kohelet yeshiva high school in Philadelphia. She also gives adult
education classes all over the greater Philadelphia area including Aish Chaim, Lower Merion Synagogue, and Hillel at the University of Pennsylvania. She is a graduate of Barnard College and the U.S. Yoetzet Halacha Program of Nishmat's Miriam Glaubach Center and currently serves as Yoetzet Halacha for the Young Israel/Aish in Las Vegas. She has published reflective essays on Chabad.org. You can find her classes on YUTorah.org.
Zeldy Trieff  is the Project Makom Programming Director, is a life coach, and grew up in a very close and tight-knit Hasidish community in Brooklyn. She yearned to find her spiritual individuality and gain a deeper emotional and intellectual understanding of God. Zeldy became a certified life coach in order to help others find the same happiness she was able to find on her journey. In her spare time, Zeldy loves to dance and exercise. Before Project Makom she taught children in a local Jewish school. Zeldy lives in North Jersey with her husband and four beautiful children.
Diana Melnick, MACP, RP lives in Toronto where she is a Registered Psychotherapist and runs Toronto Intimacy Counselling, a multidisciplinary clinic that treats both male and female sexual dysfunction. She also offers individual therapy for women who suffer from taharas mishpacha /mikva related anxiety and OCD. She has been a kalla teacher for 10 years, and currently run seminars for kalla teachers and chosson Rabbonim on how to properly teach intimacy and sexuality.
Chamie Haber is the rebbetzin in Norfolk, VA, where she has spent almost 2 decades teaching preschool, high school and adults and currently serves as a dating coach and kallah teacher. In addition to her local role, Chamie is involved in national initiatives and has been a part of Core since its inception, currently training as a Core Mentor. Chamie's passion for helping women connect to each other and Hashem, is evident in everything she does.
Baila Feuerstein is a Community Torah Teacher and Core Mentor. She was born and raised in Williamsburg and Monroe. She now lives in Chestnut Ridge (Monsey) NY, with her husband and 6 children, and is a proud bubby of one. Being a thinker and researcher from an early age, she continued her education beyond her schooling with many wonderful teachers in a multitude of ways. Today, she is very involved within her community, teaching the broader Torah she has learned and mentoring both women and high school girls. Baila is now being trained as a Core Mentor so she can deepen her mentorship and expand it to the broader community.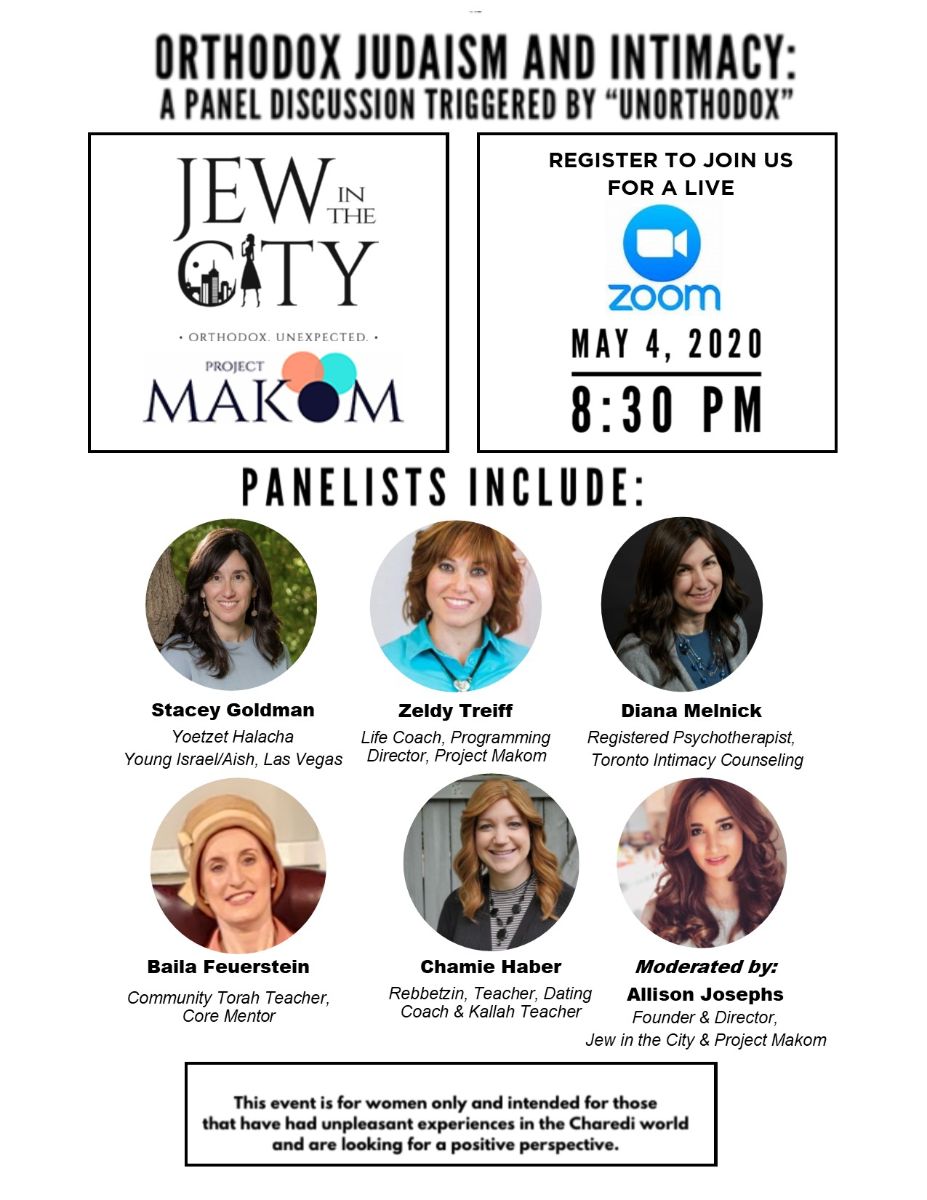 Want more great content like this delivered to your inbox? Sign up for our weekly newsletter here: