---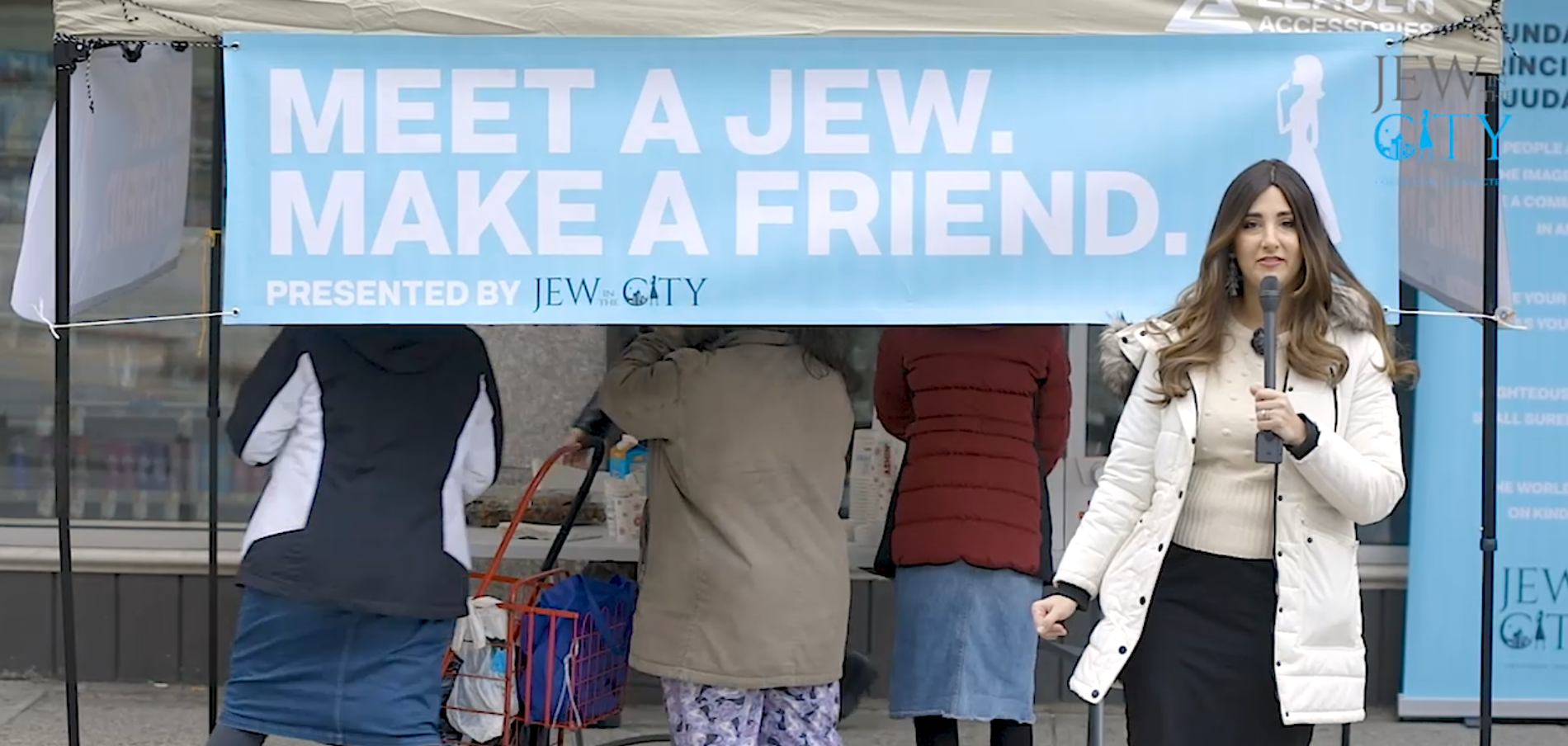 Here's How You Can Bring "Meet a Jew in the City" To Your City!
Jew in the City is responding to increasing violence against Orthodox Jews with increasing kindness! Our first event (click here to watch it) on January 14 in Harlem went viral with requests from all over the world to make this pop-up event global. We've been raising money (click here to donate) to expand this program and now that we are past our halfway mark, we are ready to start recruiting ambassadors.
To apply to make a "Meet a Jew in the City. Make a Friend." pop-up in your area click here.
Our second-ever "Meet a Jew in the City" Event will be taking place next Tuesday, February 18 in Crown Heights from 11:30-1:30. Please stop by if you're in the area!
Want more great content like this delivered to your inbox? Sign up for our weekly newsletter here: