---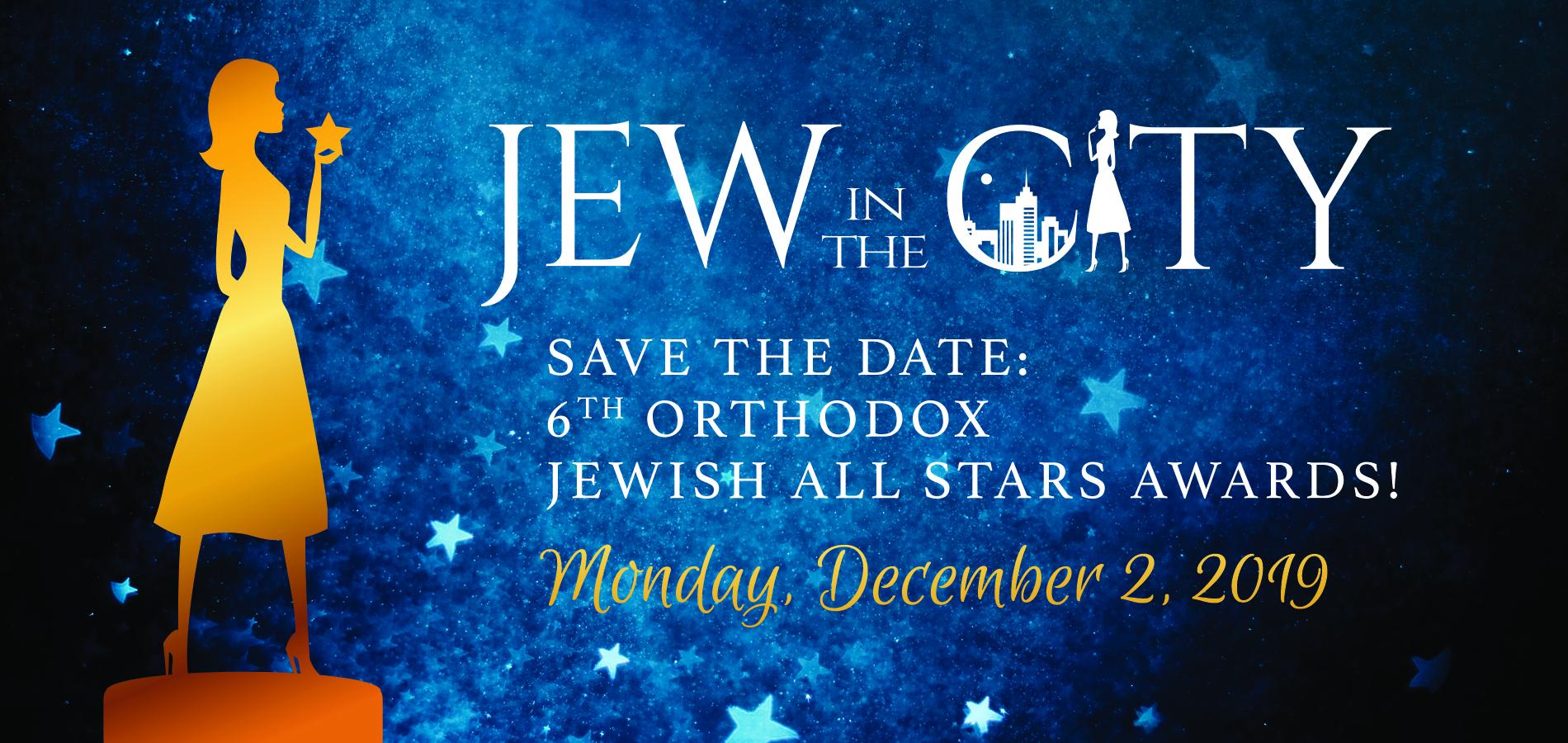 Save The Date For The 6th Orthodox Jewish All Stars Event!
Buy your tickets today! We are thrilled to announce that the 6th Orthodox Jewish All Stars Awards will be on Monday, December 2, 2019 at Alice Tully Hall (Lincoln Center) New York, NY. A kiddush Hashem this big deserves a space so extraordinary! We can't wait to see you there. Meet this year's and many previous year's All Stars, have a fun night out on the town, be inspired as we premiere the All Stars' stories, eat delicious food at the after party, and support Project Makom and our life-saving work.
Our All Stars include AJ Edelman, the first Orthodox Jewish male Olympian; Joseph Essas, CTO of Open Table, Shulem Lemmer, the first born and bred Hasidic Jew to sign with a major record label; The Honorable David Friedman, U.S. Ambassador to Israel; Karen Barrow, senior editor of the New York Times; Bat El Gatterer, the first Orthodox Jewish female Olympian; Dov Kramer, executive producer of WFAN radio; Jerry Wittenstein, a NASA scientist who helped put the first man on the moon; and the Secretary of Transportation of Massachusetts, Stephanie Pollack.
Past Orthodox Jewish All Stars include former Senator Joe Lieberman; UK Pensions Minister, Baroness Ros Altmann; the Honorable Ruchie Freier, the first Hasidic Female judge; David Mazouz, teen star of the hit Fox drama Gotham; Creative Director of BCBGeneration, Joyce Azria, Ford Motor Company VP and Treasurer, Neil Schloss; Emmy winning co-executive producer of the hit TV series Modern Family Ilana Wernick;  and Chief Risk Officer at the NSA, Anne Neuberger.
To be a part of this exceptional evening, VIP sponsorship and corporate sponsorship opportunities are now available. Please contact info@jewinthecity.com for inquiries. Tickets will be onsale to the public in the early fall. Stay tuned for the announcement.
Want more great content like this delivered to your inbox? Sign up for our weekly newsletter here: